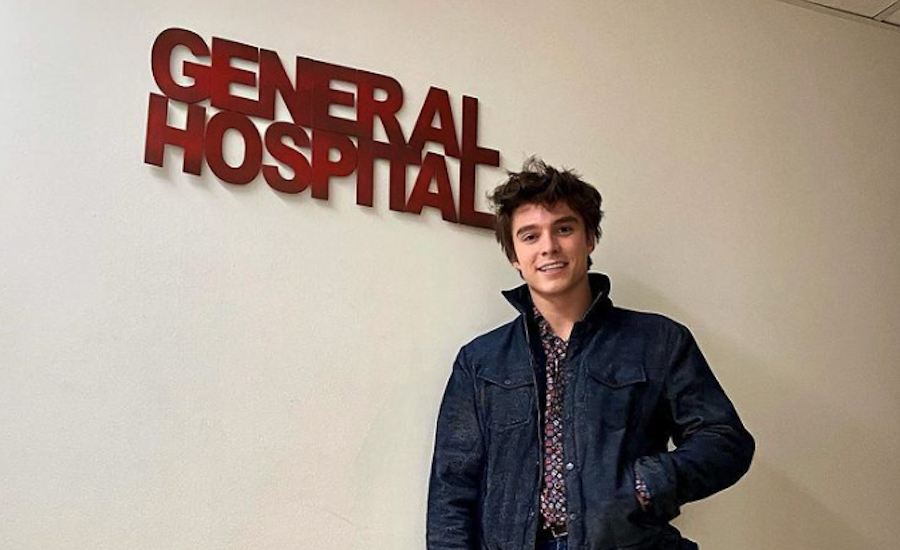 General Hospital spoilers say that while Port Charles is grieving the loss of Luke, Sonny and Carly are trying to figure out the issues in their marriage and Laura Spencer is trying to ward off Victor, there's also going to be plenty of trouble ahead for Port Charles' teen scene. As a matter of fact, actor Nicholas Chavez, who plays Spencer Cassadine on the hit ABC soap, recently opened up about his character's future on the show and how there will be more drama than "teen fun" in the coming weeks. Here's what he has to say.
General Hospital Spoilers: Drama Ahead For Port Charles' Teen Scene
While on the Soap Opera Digest podcast Dishing with Digest, Nicholas said that Spencer Cassadine is headed to a cabin with his girlfriend and pals to have some fun. And if there's anything that we've learned about soaps and trips to cabins, it's that they never end up well or worse, someone ends up dead. Nicholas offered, "​​Yeah, the cabin is going to be a really, really exciting time. Spencer sort of sees this trip as one last hurrah before he goes off to Spring Ridge, and so I think he's trying to get as much fun in as possible," while also adding, "He's trying to get his mind off of what's around the corner for him, but it turns out that there is more trouble than there is fun, unfortunately, for Spencer."
But before things take a turn for the worse, General Hospital spoilers say that there will be some fun scenes among the younger Port Charles crowd. After all, they are teenagers who deserve to take the stress off from their everyday lives with a trip out of town, right? Nicholas added, "It's going to be a really, really, really fun few episodes. So people need to tune in so that they can stay up to date with the latest and greatest of what's happening on General Hospital as always; come on."
General Hospital Spoilers: Nicholas Chavez Previews What's Next For The Younger Crowd
We can't wait to find out what happens next! Let us know what you think by leaving us a line with your thoughts in our comments section below. General Hospital airs weekdays on the ABC network. Check your local listings for times.
Be sure to catch up with everything on GH right now. Come back here often for General Hospital spoilers, news and updates.