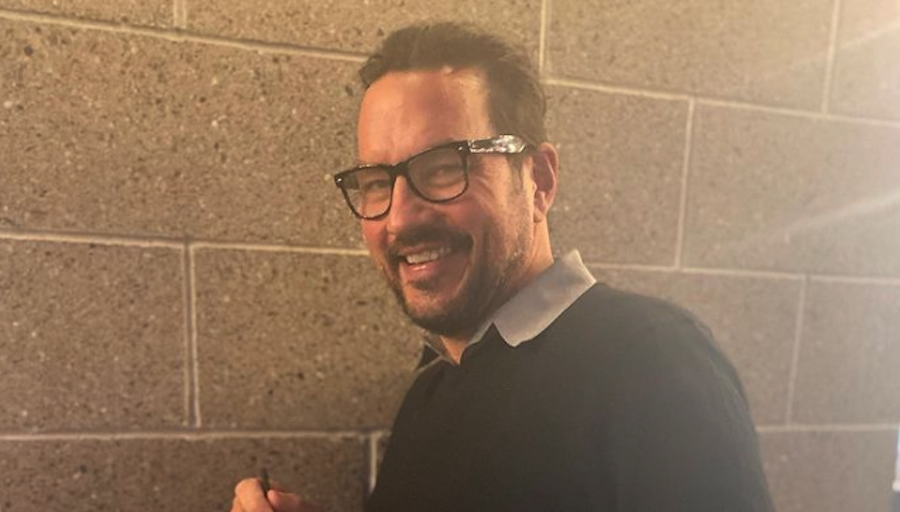 Change is always a good thing, right? Well, that's probably what General Hospital and Days of Our Lives alum Tyler Christopher has been thinking to himself lately as he's just made a huge change in his own personal life. Luckily, he's gotten the support of some of his former co-stars, like Ingo Rademacher. Here's what you need to know.
General Hospital News: Ingo Rademacher Shows His Support For Tyler Christopher
Realizing that Los Angeles might not be the place for him, Tyler has decided to move a little further south to San Diego. And so far it seems like he's loving it. The handsome actor has shared several photos of his new hometown on his Instagram account for his fans. He captioned it with, "Is there anything better than exploring your new city and discovering the neighborhood gems? Dollar oysters at @ironsideoyster – yes! Cold brew ice cream at @saltandstraw – 100%. Someday I will return to LA but definitely enjoying life's little detour."
Of course, it didn't take long for his social media fans and followers to comment on his post. Many of them said, "It is so nice to see a smile on your handsome face! Hope you enjoy your new home and life!" along with, "You really look wonderful! Thanks for sharing these photos and San Diego is one of my favorite places."
Another fan wrote, "LA is fast paced and beautiful but San Diego has a vibe like no other! Each time I visit I find more reasons to want to come back! Enjoy exploring and your new adventure!"
General Hospital News: What's Next For Tyler?
But it's Ingo Rademacher's comment that has gotten a lot of attention as he posted the 'hands up' emoji in what seems to be a clear approval of Tyler's move to San Diego. As many fans already know by now, Ingo has also been making some adjustments in his life ever since he was let go from General Hospital. Both he and Steve Burton were forced to step away from the soap after refusing to comply with the ABC network's vaccine mandate. 
That said, it's without a doubt that fans would love to see Tyler Christoper back in action. Luckily, he also hinted that it might happen as he posted an Instagram story of himself reading new scripts. We are definitely keeping our fingers crossed for him!
Let us know what you think by leaving us a line with your thoughts in our comments section below. General Hospital airs weekdays on the ABC network. Check your local listings for times.
Be sure to catch up with everything on GH right now. Come back here often for General Hospital spoilers, news and updates.