The Bold and the Beautiful Spoilers: Is Grace About To Make A Move On Carter?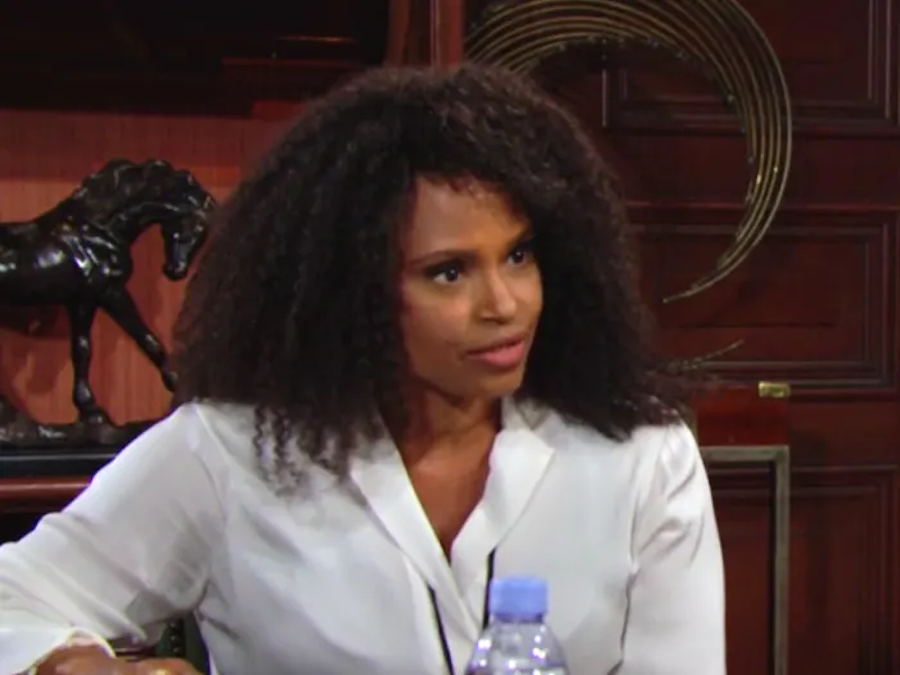 The Bold and the Beautiful spoilers say no one would surely have predicted this. There's new speculation that Grace Buckingham (Cassandra Creech) might find love now that she's in this fictional town of Los Angeles. In fact, there are some B&B viewers that believe Grace might end up falling for Carter Walton (Lawrence Saint Victor), who happened to be pining for her daughter, Paris Buckingham (Diamond White). Here's what you need to know.
The Bold and the Beautiful Spoilers: Is Grace About To Make A Move On Carter?
Paris seems to be a little confused in her love life as she has Carter on one side and Zende Forrester (Delon de Metz) on the other. But there are some viewers who believe her mother Grace would be better off with a man like Carter, especially since Paris doesn't seem to be very interested in him.
Of course, it didn't take very long for The Bold and the Beautiful fans to weigh in on the matter on social media. Many of them have commented with, "Within a month, she will be in a relationship with Carter. In two months, Carter & Mom will be engaged and preparing to get married. Then, Paris & Carter will betrayed her, Grace & Paris fight, make up, and then the character will never be seen again until the Forrester Thanksgiving episode where she will be sitting on the sofa next to the other forgotten characters like Jack & Li and Wyatt," along with, "Carter and Grace make more sense than him and Paris. Carter is going to run through the entire Buckingham family at this point. It would be interesting if Grace was in some convoluted way Finn's ex-girlfriend or an old prof at his med school."
Another fan wrote, "I liked her and I feel like for the first time I warmed up to Paris today. Wonder if mama bear will cross paths with Finn. Try bringing her on and have Carter turn to Paris and say 'it was nice but I like your mom' that would be fun. Or if she becomes a strong woman not looking for a man that would be better."
The Bold and the Beautiful Spoilers: Should Grace And Carter Become A Couple?
​​Of course, fans will have to tune in this week for all of the action! In the meantime, let us know what you think by leaving us a line with your thoughts in our comments section below. The Bold and the Beautiful airs weekdays on the CBS network. Check your local listings for times.
Be sure to catch up with everything on B&B right now. Come back here often for The Bold and the Beautiful spoilers, news and updates.