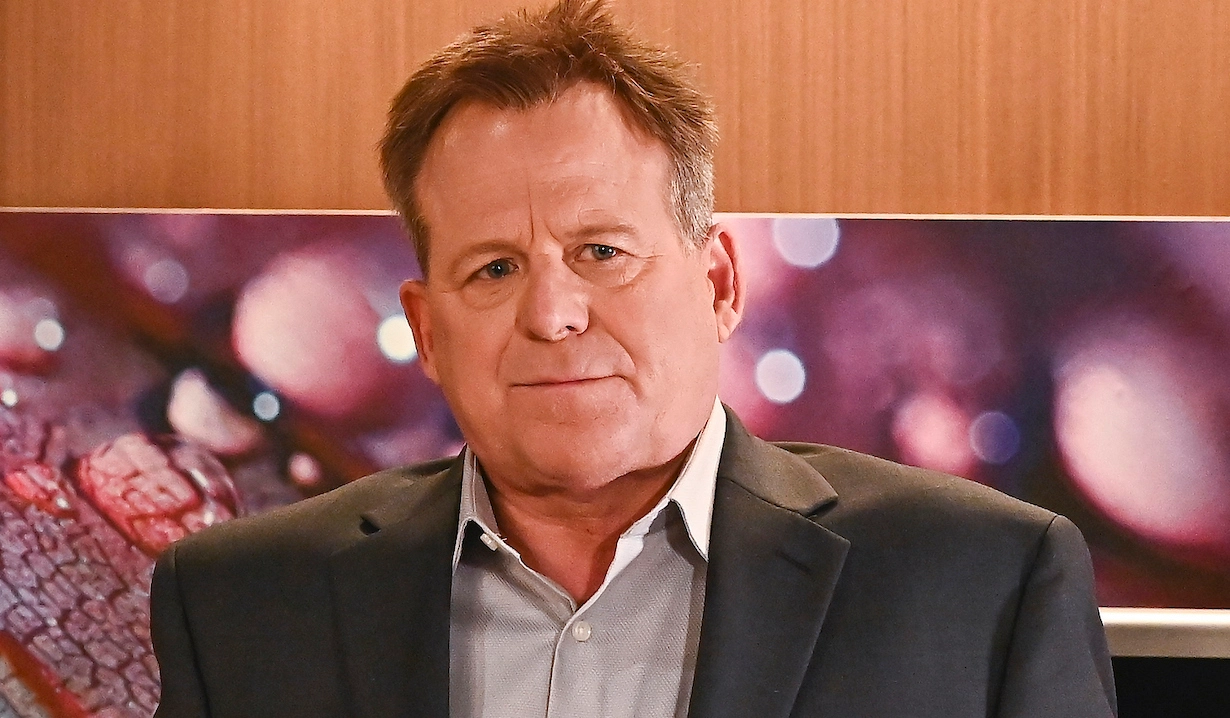 General Hospital news has everyone asking: is Kin Shriner (Scotty Baldwin) leaving his fans hanging? The actor recently took to his Twitter account to announce that he is leaving the ABC soap behind for sunnier days ahead. Heres what you need to know.
General Hospital News: Did Kin Shriner Just Leave His Fans Hanging?
Kin took to his Twitter account to write, "Thanks @GeneralHospital fans for  all the encouraging mentions . Scotty's run is done so heading to fla to ride Vespa around the tropics !!!!!!"
Of course, it didn't take long at all for his Twitter fans and followers to comment on his post. Many fans responded with, "What!!!!! Why are you leaving?? or what did the writers do this time….The wrong people are leaving or fired!! get rid of Peter, Alexis, Willow, Carly..see just like I would say…@valentinifrank no one can be happy!! screwing up every happy couple!! Put Nina with Sonny," along with, "We love to root for and against Scott and that is a testament to how beat an actor Kin is. We are losing a great deal of history and flavor with your departure but we wish you well. Please don't tell me that this is true, we want you to stay!"
Another fan wrote, "Kin, thru the years, you have brought joy to many with your impeccable comedic timing and incredibly heartfelt acting as Scotty the curmudgeon with the heart of gold. I hope it is a short break and not goodbye. We fans will eagerly watch anything and everything you're in."
Back in August, Kin talked about some of his early days on the show and how he actually started playing Scotty while he was still in law school. 
General Hospital News: What's Next For Kin?
Kin told Soap Opera Digest, "I went through law school on GENERAL HOSPITAL in two episodes! I remember sitting at Denny's getting ready to go into the studio after having breakfast and a whole bunch of lawyers came up to me and said, 'We watch GENERAL HOSPITAL, but you got to go through law school in two episodes and we're working like dogs to try to pass the bar and it ain't easy!' So they were a little hostile that I had become a lawyer in two little episodes."
Let us know what you think by leaving us a line with your thoughts in our comments section below. General Hospital airs weekdays on the ABC network. Check your local listings for times.
Be sure to catch up with everything on GH right now. Come back here often for General Hospital spoilers, news and updates.