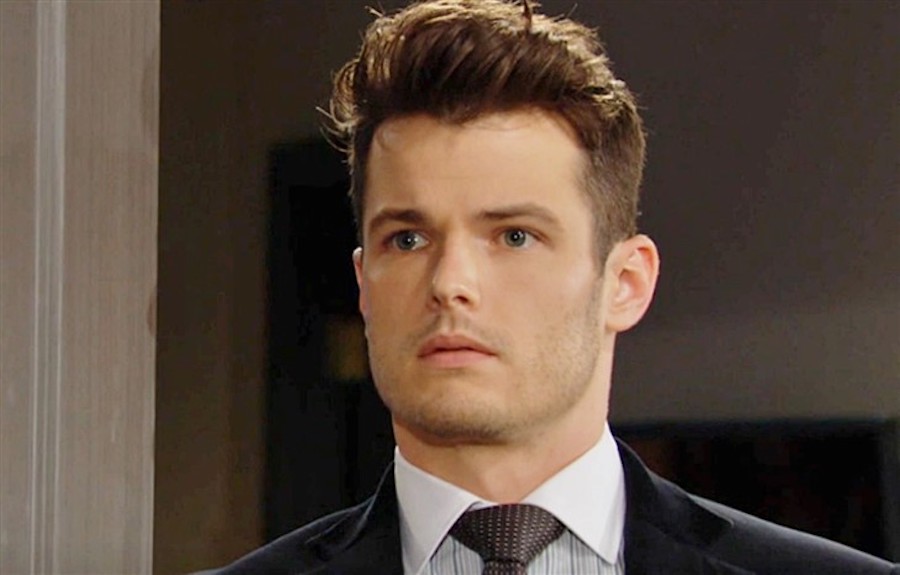 The Young and the Restless spoilers say that when it comes to Kyle Abbott (Michael Mealor) everyone wants to know what makes him tick. He's someone who has been given everything with a silver spoon, yet he always seems unhappy or unsatisfied. What's more, it seems like he never gets the respect that he's looking for. Yet, Kyle did make a huge change a few years ago when he was hit with a huge surprise. Here's what you need to know. 
The Young and the Restless Spoilers: Kyle's Secret Is…
A few years back, Kyle discovered that he was a father. Having Harrison in his life has changed his outlook. In an interview with Soap Opera Digest, the character's portrayer, Michael Mealor, said that his character becoming a father has changed his performance. He said, "It's made me rethink how I play Kyle. A lot of the storylines in the past have been arguments and misunderstandings that have led to Kyle coming from a place of selfishness, which turns into a whiny kind of response. So now I have to consider another approach because there's a child involved. How is Kyle going to handle this? He can't be a jerk because he has to think about other people outside of himself for the first time in a long time. Now, he's coming at this from a man's perspective."
He also said that fatherhood has felt surreal for Kyle. He put it this way, "He hasn't met or even seen the kid in person and he hasn't seen a DNA test proving he's the dad, so there's got to be an aspect of, 'Is this really true?' I think he wants it to be real, but I'm sure there's doubt in his mind, that Tara could be wrong. Still, Kyle does have a big sense of family and he's thinking, 'I'll fight for anything Abbott and this kid is Abbott,' so this will be an ongoing struggle for him."
The Young and the Restless Spoilers: What's Next For Kyle Abbott?
So, what is Kyle's secret? It's the fact that he can actually find maturity even during the most difficult of situations. If he managed to navigate his new life as a father when Harrison suddenly appeared, then there's a good chance he might do the same now in his marriage to Summer Newman. Or at least, that's what fans are hoping for! Watch this space.
In the meantime, let us know what you think by leaving us a line with your thoughts in our comments section below. The Young and the Restless airs weekdays on the CBS network. Check your local listings for times.
Be sure to catch up with everything on Y&R right now. Come back here often for The Young and the Restless spoilers, news and updates.