General Hospital Spoilers: How to Party With Kirsten Storms and Emme Rylan on New Year's Eve!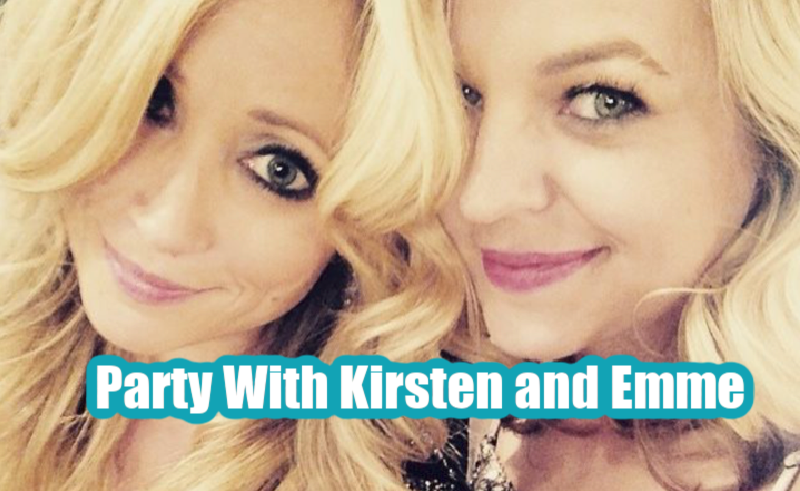 General Hospital (GH) spoilers tease that Kirsten Storms (Maxie Jones) is full of news, some of it concerning, and some of it will be welcome news to their fans who love to craft along with her.
Keep reading to find out what Kirsten has been up to during the holidays and how you can spend a rockin' New Year's Eve with her and her best buddy and GH alum Emme Rylan (Lulu Spencer).
General Hospital spoilers: Kirsten Storms is Full Of News
Kirsten's recent Insta posts have been full of news for her loyal fans, some of it fantastic, some not so much. Let's get the not so good news out of the way first: Kirsten shared with fans that she has tested positive for COVID-19. The good news is that she is on the mend and looks to be solidly on the way to making a full recovery.
She also shared that she moved in the run up to Christmas Eve, and while that was not the ideal time to make a move, she made the best of it and adores her new place and neighborhood.
GH spoilers: The Chance to See Emme Rylan
We saved the best news for last—she and Emme Rylan are planning a NYE bash and you're invited!
She posted to her Insta Stories: "I think Emme Rylan and I are going to go live tonight and announce the information for our knit and crochet along."
She goes on to say how much fun they both have interacting with fans and, "we are so excited about the patterns we've chosen, you have no idea!"
General Hospital spoilers: What Happens Next in Port Charles, New York?
She added, "I can't wait for us to tell you guys what we've picked. Please make sure you are on Insta tonight," in order to catch the two ladies, but if you're unable to do so she assured fans that they will post the goodies on their pages so that fans can catch up at a later time.
She went on to say that she wishes fans a safe and rain free time, and "I'm doing better, I crafted today which is a sure sign I'm doing better, not great but good." And that is wonderful news to round out 2021, and be sure to catch her and Emme if you can, what better way to usher in a new year full of promise and hope?
Be sure to catch up on everything happening with GH right now. Come back here often for General Hospital spoilers, news, and updates.