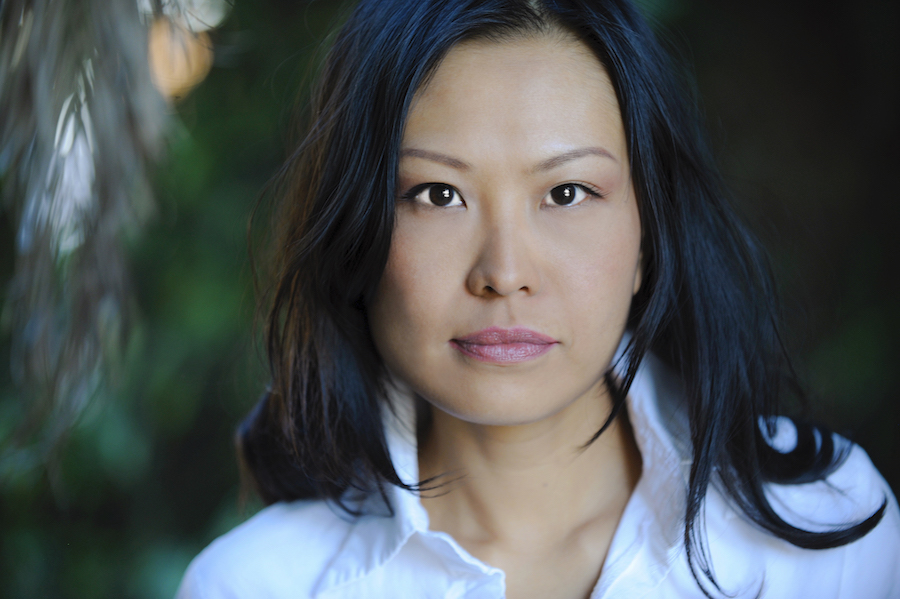 General Hospital star Lydia Look has been playing Selina Wu in Port Charles since 2015, but it wasn't until recently that her character has been in the forefront of all the drama in Port Charles. Thankfully, Lydia recently offered a little insight into her character. Here's what she has to say.
General Hospital Spoilers: Lydia Look Offers A Little Insight Into Selina Wu
Speaking to Soap Opera Digest in a new interview, Lydia admitted that she's an absolutely huge fan of Selina and thanks the writers of General Hospital for giving her so much material to work with. 
Lydia put it this way to the publication, "I am so excited every time I open my script. I go, 'They've given me these words to say? I am so blessed.' I have not been disappointed once. They have made me so intelligent, so well-spoken, so smart, so tough, and I go, 'This is better than any prime-time character I've been given so far!'"
She added, "I am so grateful to this writing team for representing me the way I'd like to be represented on screen: as a smart, tough, Asian woman who holds her own against the men in our world. It's already hard holding your own against men as a woman, and it's a double challenge when you're a minority, but that has never been an issue with me with the scripts. It has always been so gratifying. I read it and I go, 'Yeah!' She is just a dream, a dream character to work with."
General Hospital Spoilers: Lydia Loves Life In Port Charles
And while Lydia has been around for quite some time, it wasn't until 2015 that she got that all-important phone call from the producers about playing Selena. She said, "I got a call from my agent and he said, 'Hey, Mark Teschner from GH called and asked if you would come in and do a couple of lines. It's a really great character, she's a mob boss.' And I was like, 'Hell, yeah! A mob boss? Sure!' So I came in and I did that and for a couple of years after that, it was just a once a year thing, and then there was a maybe two-year lapse where we didn't have a mob meeting. But in the last year or two, it's started to grow more and more, and I am just so chuffed. I don't know what I did to deserve this! I just couldn't ask for a better journey to be on than the one I'm on with General Hospital."
Of course, fans will have to tune in to find out what will happen next. Let us know what you think by leaving us a line with your thoughts in our comments section below. General Hospital airs weekdays on the ABC network. Check your local listings for times.
Be sure to catch up with everything on GH right now. Come back here often for General Hospital spoilers, news and updates.