General Hospital News: Ingo Rademacher Shares Holiday Greeting With Sweet Family Photo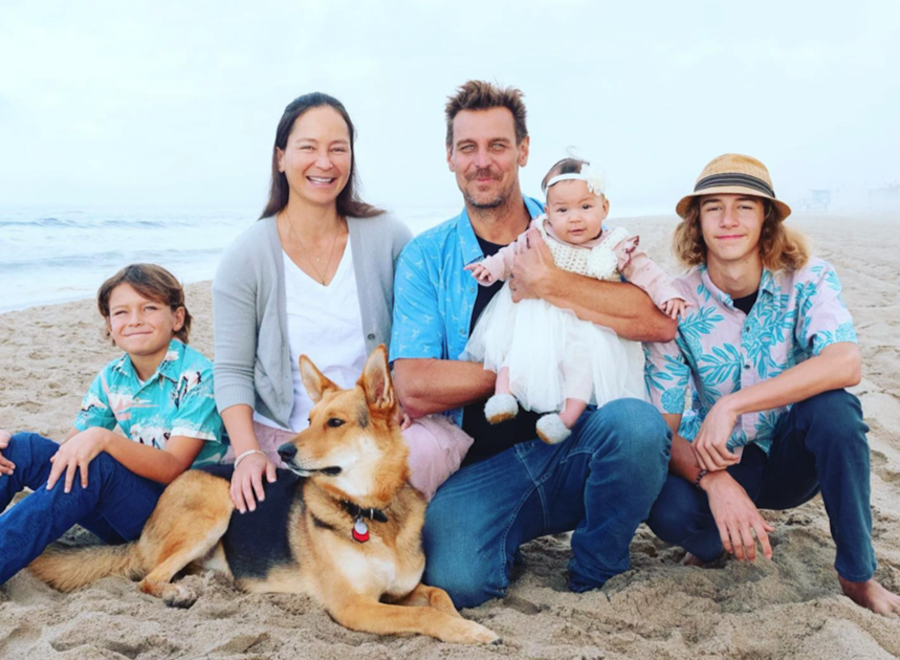 It sure doesn't get any better than this, right? Former General Hospital star Ingo Rademacher (ex-Jasper Jacks) is enjoying all the finer things in life, or at least the things that money can't buy, which includes his family's love. The handsome actor shared a new photo of his family during the Christmas holiday much to the delight of his fans and social media followers. Here's what he has to say!
General Hospital News: Ingo Rademacher Shares Holiday Greeting With Sweet Family Photo
Sharing a photo with his wife, Ehiku, and their three children Peanut, Pohaku, and Iwa, the proud husband and family man captioned his post with, "Merry Xmas and happy holidays y'all and whatever else you might be celebrating. The end of the year is the time to take a big breath in and let it all go. Fresh start. Lots of love to everyone. If you're reading this your still alive, live it."
Of course, it didn't take long at all for Ingo's fans and followers to respond to the photo, with a lot of them wishing Ingo and his family a happy holiday as well. Ingo's former General Hospital co-star Eden McCoy wrote, "Beautiful photo of you all! Merry Christmas!" to which Ingo responded with, "love you. Miss you."
As many fans know by now, Ingo filed a lawsuit against Disney-owned ABC for the network's vaccine mandate. Both Ingo and his former co-star Steve Burton (ex-Jason Morgan) were let go from the hit daytime television show for refusing to comply with the vaccine mandate. It's been since reported that Ingo filed documents alleging he had requested a religious exemption, which he was denied. The actor also pointed out that the lockdowns and regulations set forth to help curb the spread of COVID-19 are the "most draconian restrictions in modern history."
General Hospital News: Ingo Rademacher Is Sharing All The Love This Holiday Season
So far Ingo himself has not made any additional comments about his lawsuit although we will update you with all of the latest details right here. Stay tuned right here!
Let us know what you think by leaving us a line with your thoughts in our comments section below. General Hospital airs weekdays on the ABC network. Check your local listings for times.
Be sure to catch up with everything on GH right now. Come back here often for General Hospital spoilers, news and updates.