The Young and the Restless Spoilers: Chelsea Looks Great – Adam's Interest Reignited?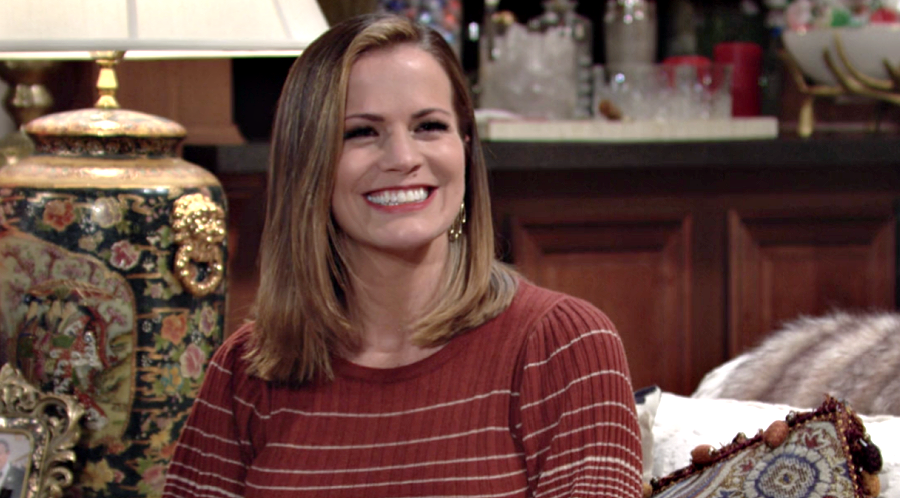 The Young and the Restless spoilers document that Chelsea Lawson (Melissa Claire Egan) is not playing a role. She is recovered and looks great.
Nikki Newman (Melody Thomas Scott) had natural concerns after Chelsea appeared at the Newman Ranch. Victor Newman (Eric Braeden) was not happy to see Chelsea, who he still does not trust. But Adam Newman (Mark Grossman) was impressed.
It is hard not to be drawn to Chelsea's appeal. Along with the fact that she is and always will be Connor Newman's (Judah Mackey) mother, Chadam had great chemistry at various points in time.
Young And The Restless Spoilers – Chelsea Lawson Wants Her Life Back
It feels like Chelsea genuinely wants to reestablish her life in Genoa City, Wisconsin. She is not playing a game, trying to seek revenge against Adam or any such thing.
Instead, Chelsea's head is clear, the stroke is behind her, and she recognizes that she and Adam shared fault for Chadam's latest fall. As viewers recall, Chelsea was willing to spend more time working to determine if she and Adam could fully reconcile.
Adam's decision that Chadam was over disappointed Chelsea. But it does not seem to have caused her to become cynical in his regard.
Young And The Restless Spoilers – Time To Reflect And Demonstrate Resilience
Chelsea is arguably Adam's greatest champion, not Sharon Rosales (Sharon Case). Chelsea can and may make that argument in the future.
The rivalry with Sharon caused Chelsea deep mental anguish. Case's character can be blamed for intentionally exploiting Chelsea's fixed position during the period of her stroke, paralysis, and loss of speech. Egan's character needs to focus on the future rather than reference old battles.
Sharon should have known better as a licensed therapist. No, she did know better and acted on Adam's behalf anyway due to the remnants of Shadam that exist in her heart.
Young And The Restless Spoilers – Adam Newman Influenced By Victor?
Victor advised Adam to avoid women. His recommendation was made in knowing that Sharon and Chelsea have been part of Adam's veers off the daytime road.
It is slanted for Victor to blame both ladies for Adam's slides, as Grossman's character was always at least half to blame for any downturns. Victor's recommendation also foresees trouble ahead with Sally Spectra (Courtney Hope), who has her sights set on an Ally paring even though she is currently checking this goal.
Viewers likely believe that Adam will succumb to the powerful allure of Sally, Chelsea, or both. Yes, Chadam and Ally options are highly appealing and project good soap.
This site is a leading source for everything linked to The Young and the Restless. Check back on Soap Spoiler regularly for Y&R spoilers and news!