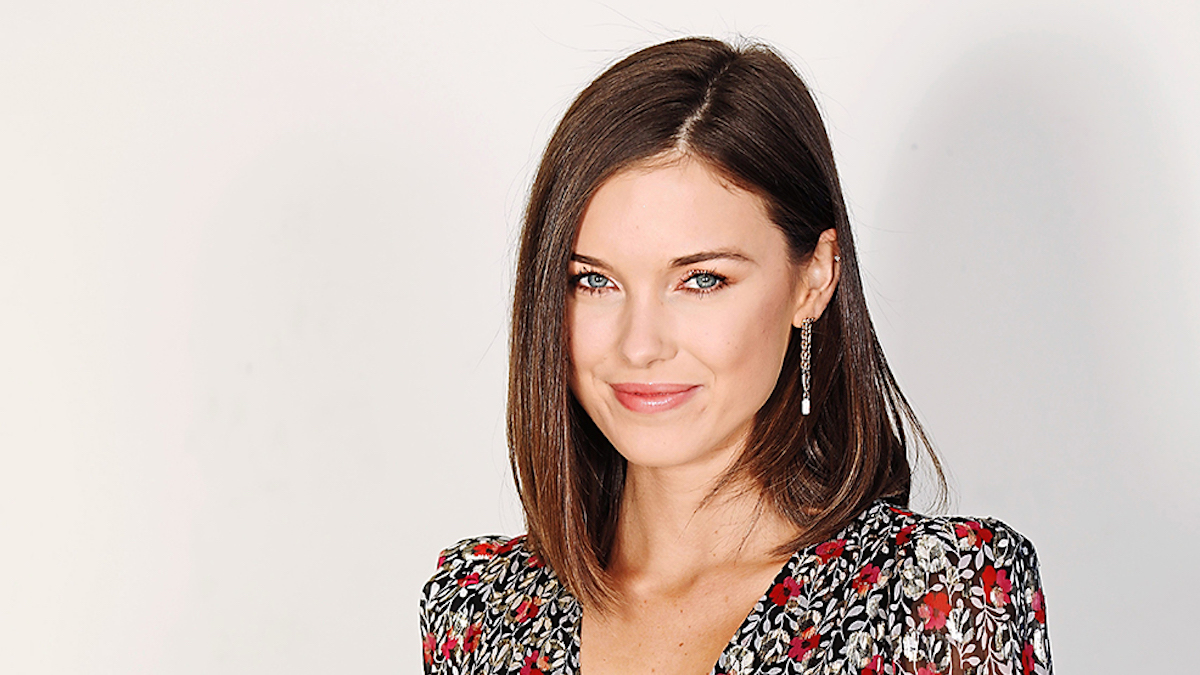 General Hospital star Katelyn MacMullen (Willow Tate) says there was a time not too long ago that she would be much more experimental with her hair. Unfortunately, she can't do that as much anymore as her character needs to maintain the same appearance all the time, but she did recently open up about a positive "change" in her look. Here's what she has to say.
General Hospital News: Katelyn MacMullen And Her Recent Drastic Change
Speaking to Soap Opera Digest in a new interview, Katelyn admits that she used to experiment with all different hair colors before she joined the show. But as of right now, she's cut it all off. The actress put it this way, "I was like 'Okay, I want a fresh start with my hair!' And obviously, my hair was short, and has been short for a little while, and then I've grown it out and cut it enough to where it's kind of like my natural hair now, which was kind of a goal for me." 
Katelyn added that the producers of General Hospital haven't stood in her way when it comes to her choice in hairstyle. She explained, "The show is pretty cool with some change, as long as it's not super drastic. You can't just show up with a completely different hairstyle without asking somebody. You have to talk to them about it first because we have to think about continuity and stuff like that."
Meanwhile, The Young and the Restless actress Reylynn Caster, who plays Faith Newman on the hit CBS show, opened up about her favorite hairstyle in front of the cameras. She says that she loves all of the different styles that the hair stylists come up with each week.
The Young and the Restless News: Reylynn Caster Loves Faith's Bubble Braids
She said, "My favorite were these two bubble braids. They look really fun and I have actually been able to recreate them on my own."
It sounds like these gals get to have fun with their hair, both on and off screen, which we absolutely love to hear!
Let us know what you think by leaving us a line with your thoughts in our comments section below. General Hospital airs weekdays on the ABC network. Check your local listings for times.
Be sure to catch up with everything on GH right now. Come back here often for General Hospital spoilers, news and updates.