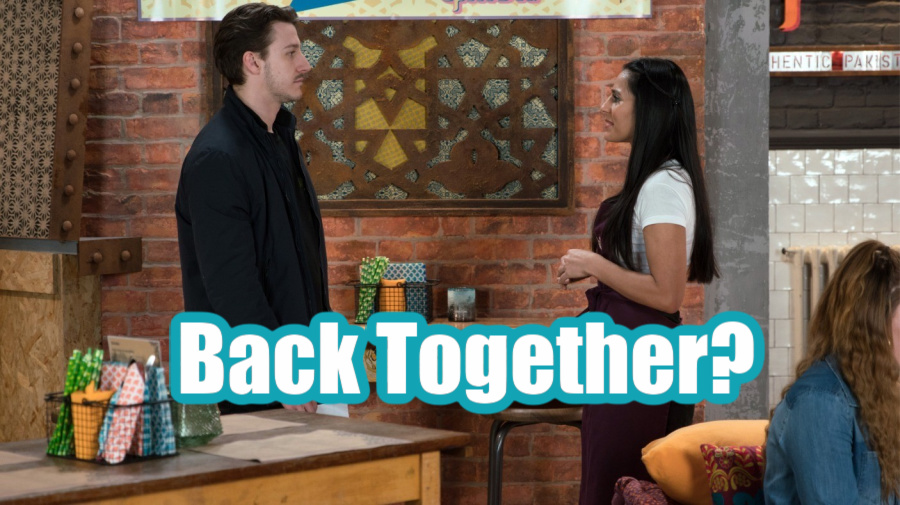 Coronation Street Spoilers hint that Alya and Ryan are set for a possible reunion in upcoming episodes. In the episode that aired on the first of November, viewers saw that there are still feeling between Alya and Ryan. Alya and Ryan recently called their relationship off a few months ago but the feelings between the two does not seem to have changed could the two find their way back to each other? Or will the two be forced to only be friends?
Coronation Street Spoilers: Ryan Connor Still Love Alya Nazir
On the episode that will air on the first of November, Ryan Connor (Ryan Prescott) and Zeedan have gotten into it about what Ryan saw happen between Zeedan and Hashim. He knows that something is up but does not know what it is. He felt that it was only right to tell Alya Nazir (Sair Khan), who is concerned for her younger brother.
This caused Zeedan Nazir (Qasim Akhtar) to be upset and to accuse Ryan of still fancying his sister. Ryan said that he does not fancy Alya but instead that he is still in love with Alya saying that he lost the best thing that has ever happened to him. Ryan did not realize that Alya was standing right behind him and Alya was surprised to hear that Ryan still had feelings for her.
Alya Connor and Ryan Connor Reunion
As viewers know the couple spit up after Daisy Midgeley had come up with a plot to split the two up. However, even as Ryan started dating Daisy, he still only really had eyes for Alya. It would soon come out that Daisy had set the couple up to split but they never got back together. The two are now on better terms but it seems Ryan wants something more than just friendship. How does Alya feel about their relationship? The Alya Actress says that she is hoping for a Alya and Ryan reunion, "Since the whole Daisy controversy and the break up I've realised how fully invested I am in them as a couple. I'm really interested to see where the relationship could go next."
"On the face of it they're not well suited at all, he's a bit of a joker, sort of a lost puppy but I think that complements Alya really well. She can be a bit highly strung, maybe a bit stuck up at times. He really brings out the softer, more playful side to her."
"She's had to be so tough for so long she's struggled to see the lighter side of life, so I think they are a good pairing."
Be sure to catch up on everything happening with Corrie right now. Come back here often for Coronation Street spoilers, news, and updates.