The Young and the Restless Spoilers: Week of November 1 Preview – Gaines' Frantic Plea on Billy's Doorstep – Nina's Heartbreaking Return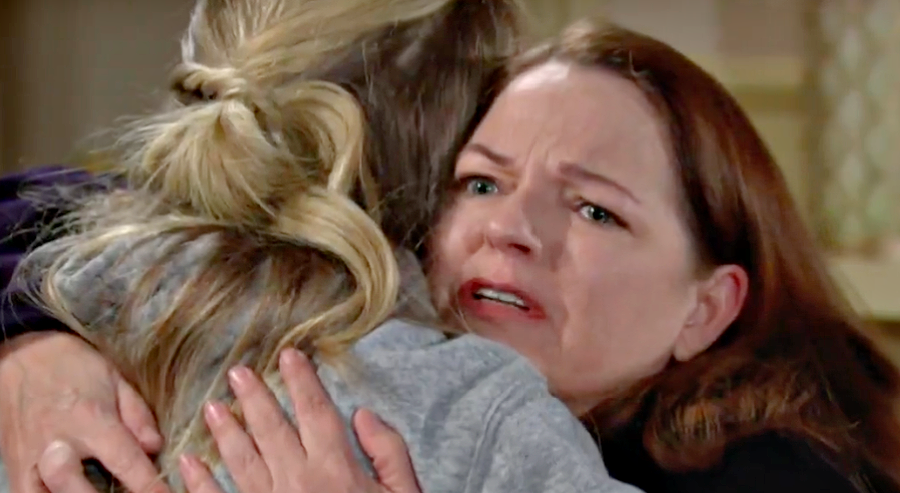 The Young and the Restless (Y&R) spoilers preview for the week of November 1-5 reveals that Jesse Gaines (Jamison Jones) will make a frantic plea on Billy Abbott's (Jason Thompson) doorstep. Nina Webster (Tricia Cast) will also make a heartbreaking return to Genoa City, so here's what Y&R viewers can expect.
At Society, Jack Abbott (Peter Bergman) will enjoy a meal with Nikki Newman (Melody Thomas Scott) as they catch up.
Nikki will no doubt gush over the wedding and how great it was to see Victoria Newman-Locke (Amelia Heinle) on cloud nine.
However, Nikki will hate that there's so much family turmoil going on. She'll be particularly worried about Nick Newman (Joshua Morrow), so Jack will confess that he feels for Nick, too.
Jack will acknowledge the pressure Nick's under since he's not getting along with Victoria, Adam Newman (Mark Grossman) or Victor Newman (Eric Braeden).
That'll prompt Nikki to bring up Nick's conflict with Phyllis Summers (Michelle Stafford) as well.
Since everyone knows Jack and Phyllis are close friends, Nikki will have to ask what he knows about the tension in Phyllis' current romance.
That may bring some uncomfortable moments for Jack since he's a bit tangled up in the mess. Jack still loves Phyllis, so he's trying to be there for her without crossing any lines.
Of course, Jack is contributing to Nick and Phyllis issues even without meaning to. Nick is starting to resent Phyllis' bond with Jack since she runs to him every chance she gets.
Nevertheless, Jack should clarify to Nikki that he's rooting for "Phick" despite his lingering feelings. As for Nick and Phyllis' crumbling relationship, it'll finally come to an end while Nikki and Jack are debating what the future holds.
At the Chancellor mansion, Abby Newman-Abbott-Locke (Melissa Ordway) will remain conflicted about whether she should accept the presumed death proof in Chance Chancellor's (soon-to-be Connor Floyd) case.
It'll be hard to keep hope alive as the evidence starts piling up, but Abby may never give up entirely.
Nina, on the other hand, will feel the crushing weight of grief when she returns to the home Chance once shared with Abby. We'll see a tearful embrace as Nina struggles with the realization that Chance is gone forever.
Fortunately, Nina will be wrong about that since the role of Chance Chancellor has been recast. Chance's miraculous comeback is sure to catch all his loved ones off guard down the line, so that's something to look forward to.
Meanwhile, Gaines will stagger up to Billy and Lily Winters' (Christel Khalil) apartment looking like something the cat dragged in. Gaines will have a hard time catching his breath as he pushes Billy and Lily to hide him.
We'll see Gaines act like he's made a break for it – though he'll assure Lily and Billy that he's still in danger of facing the Newmans' fury. Billy and Lily should fall for what'll apparently be Gaines' con.
Victor, Adam and Ashland Locke (Richard Burgi) are all in on a secret scheme to trap Billy, which will feature Gaines as a key player. Since Gaines has seemingly made a new agreement with Victor, he'll have to trick Lily and Billy as a setup for ChancComm's dreadful downfall.
The Young and the Restless spoilers say Victor will be eager to make Billy pay the price for his mistakes.
Soap Spoiler will have other sizzling Young and the Restless spoilers, news and updates, so visit again soon.
Preview for next week.#YR pic.twitter.com/LJDFogKllk

— Sharon & Rey (@Team_Shey) October 28, 2021