General Hospital (GH) Spoilers: Maxie Jones Asks Valentin To Continue To Be Bailey's Father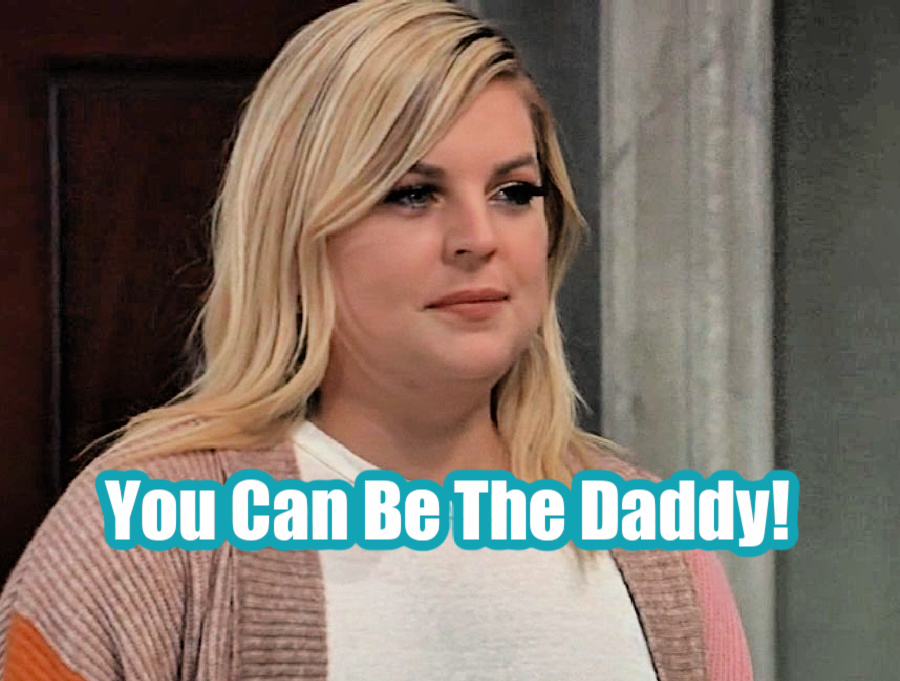 General Hospital (GH) spoilers indicate that Maxie Jones (Kirsten Storms) may ask Valentin Cassadine (James Patrick Stuart) to continue to act as Bailey Quartermaine's (Odell-Diaz twins) father. Will Valentin accept Maxie's offer?
General Hospital – Maxie's Secret Is About To Be Blown
General Hospital's Maxie has been hiding her daughter Louise August (Odell-Diaz twins) since the day she was born. Maxie had to protect her child from Peter August (Wes Ramsey) at all costs. Maxie and Brooklyn Quartermaine (Amanda Setton) made this arrangement out of necessity. However, Maxie's daughter has grown very close to Valentin and he loves her as his own.
Unfortunately, Gladys Corbin (Bonnie Burroughs) knows Maxie's secret and Gladys doesn't know how to keep her mouth shut. Gladys is holding this secret over Brooklyn's head and the minute she doesn't get what she wants, the secret will be out, if not before. Gladys loves to stir up trouble and will continue to do so every chance she gets. Can Brooklyn and Maxie find a way to keep Gladys quiet?
Valentin Will Be Crushed
General Hospital's Valentin will be crushed when he finds out that he isn't Bailey's biological father. However, Valentin has protected Bailey from the beginning. Valentin may have forced Brooklyn to allow him to be in Bailey's life, but he did it out of love for the child he thought was his. Bailey and Charlotte Cassadine (Scarlett Fernandez) are what have pulled Valentin through being shot. Losing one of his daughters could kill Valentin. Will Maxie allow Valentin to continue to act as her daughter's father? How will Valentin react when he finds out he has been raising Peter's daughter all along?
General Hospital Spoilers – Maxie's Daughter Needs A Father
General Hospital's Maxie knows that her daughter needs a father. Maxie also knows that Valentin has been the only father she has ever known. There is no reason to cut Valentin out of Louise's life. If Peter gets killed Maxie may even ask Valentin to adopt her daughter so that she has the security of two parents. Valentin is in love with Maxie's godmother. Anna would certainly vouch for Valentin as a parent. Maxie has seen how Valentin interacts with her child. Will Maxie try to limit the disruption in her daughter's life and keep Valentin in it? Would Valentin agree to co-parent with Maxie?
Maxie could certainly do worse than Valentin for her daughter's father. Maxie knows that Valentin will protect her child as he has from the start. Will Maxie allow Valentin to continue to be her daughter's father?
Be sure to catch up on everything happening with GH right now. Come back here often for General Hospital spoilers, news, and updates.