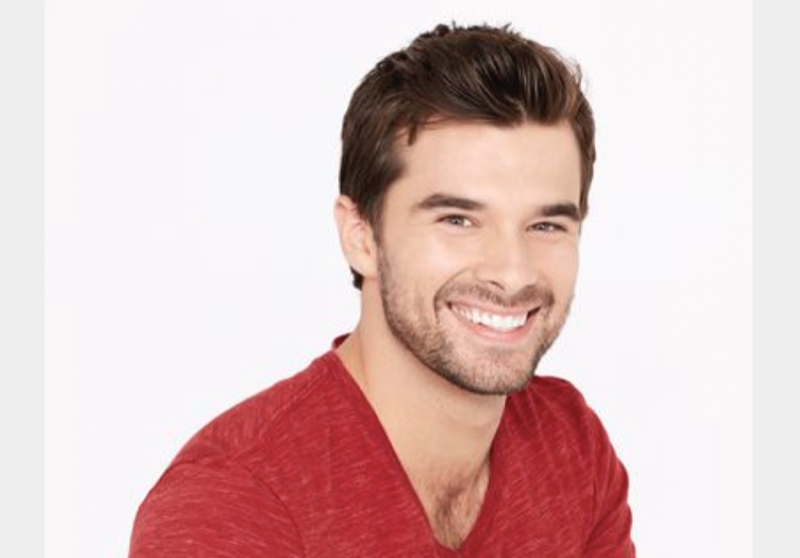 General Hospital spoilers and updates tease that Josh Swickard thinks it's awesome if his character Harrison Chase continues to grow closer with Brook Lynn Quartermaine (Amanda Setton). He thinks it'll be exciting if the soap writers decide to pair Brook Lynn with Chase.
In an interview with Soap Opera Digest, the actor talked about how it's like to work with Amanda Setton. Swickard admitted that he can see both characters ending up together if given the chance. He liked hanging out with Setton and they're good friends. He believes that Setton's character is a good fit for Chase.
"She's just no-nonsense, no bull, "This is how it is," and Chase is not, so seeing them together, they play well off each other," he explained.
However, Swickard admitted that he has no clue what the writers have in mind for his character and that of Settons. But he's open to the possibility of Setton becoming his alter ego's new love interest.
General Hospital – Willow and Chase's Break Up
When asked what it was like to film the scenes when Willow Tait (Katelyn MacMullen) and Chase broke up and she gave him back his ring, the actor said that moment was special for him. He said it was one of those times when they plan for something but they ended up doing something else. They knew what they were supposed to do and say before they start filming. But when the camera started to roll, they didn't follow their playbook. The scenes became real for them.
Not only that, it was a nice way to close the chapter between Willow and Chase, at least for now. Nobody can really say that it's the end for them. But he was happy that they went on separate ways amicably. He thinks that's how people want to end a relationship, not having to throw flower vases at each other.
Fans may wonder why Chase had to do this or why Willow had to do that. But at the end of the day, Willow did love Chase and deciding to marry him at the moment they all thought that he was going to do was an epic thing to do.
General Hospital – Will Michael and Chase Ever Reconcile?
When asked if Michael Corinthos (Chad Duell) and Chase will ever reconcile, the actor hinted that it's possible but "there would have to be a lot of grace on Chase's part," he said. But the question now is if Chase is willing to give that kind of grace after all that's happened.
Be sure to catch up on everything happening with General Hospital right now. Come back here often for General Hospital spoilers, news, and updates.