General Hospital (GH) Spoilers: Tajh Bellow Dishes On working with Sean Blakemore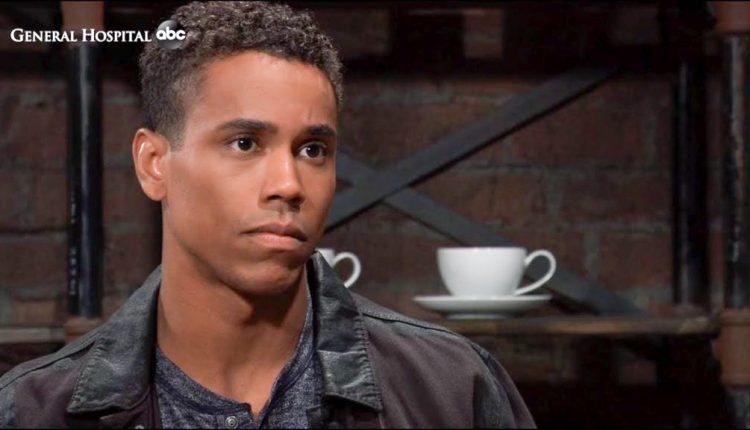 General Hospital (GH) news reveals Tajh Bellow discusses how he feels about TJ having scenes with Shawn. He also talks about how their dynamic has changed since they are now relating as father and son.
General Hospital Spoilers – Tajh Bellow And Sean Blakemore Became Fast Friends
During an interview with Soap Opera Digest actor Tajh Bellow (TJ Ashford) discussed his relationship with Sean Blakemore (Shawn Butler). He enjoys working with his on-screen dad and says the two have become fast friends. Bellows said that from their first encounter he found his castmate to be a giving person and he loves him.
GH Spoilers – Shawn Butler And TJ's Unique Relationship
TJ's mom is Jordan Ashford (Brianna Nicole Henry) and his father was thought to be her husband Thomas Ashford Sr. Jordan had an affair with Shaw who was her spouse's best friend and who killed Thomas in self-defense after he found out about the affair. Shawn looked out for TJ and only found out he was his son a few years ago TJ only recently was told that Shawn was his dad.
General Hospital Spoilers – Father And Son Reunion
Bellows says that things are different now that Shawn and TJ are relating as biological father and son. He adds that it has been really great to play this role with Blakemore as his father. Bellows also adds that Blakemore is kind and generous and desires to see everyohe suceed. He also says the older actor is his mentor and wants to help him with his career.
GH Spoilers – Shawn Butler And TJ Need Screen Time
TJ and his domestic partner Molly Lancing Davis (Haley Pollos) were instrumental in proving that racial bias was why Sean did not make parole but now he is free. The father and son have not been spending a lot of time together lately. Perhaps soon they will have scenes where they can bond in Port Charles as they are doing off-screen.
Be sure to catch up on everything happening with GH right now. Come back here often for General Hospital spoilers, news, and updates.