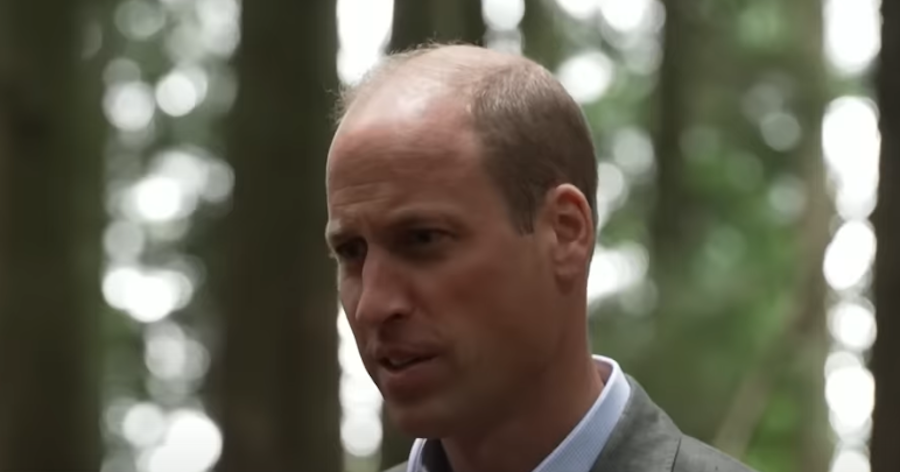 Prince William wants to take a little time apart from his wife, Kate Middleton. Apparently, all the pressure he's been feeling as the next king of England has put a strain on his relationships and in particular in his marriage to the Princess of Wales.
That's why William and Kate are looking to take one step back before they move forward. Keep reading below for everything you need to know.
Royal Family News: Prince William Resents Kate Middleton
According to In Touch, William and Kate are supposedly cracking under pressure and could use a little time apart. One source close to the situation said that just like any other married couple, the Prince and Princess of Wales are feeling the strain from working together every day.
Not only that, but William "has begun to resent how much more beloved she is. He likes doing events on his own, because Kate draws all the spotlight when they're together." Yikes.
Needless to say, many royal fans and critics alike sure did have a lot to say about the situation on social media. Many of them even commented with, "The sole thing they had in common was terrorizing the Sussexes, but now that they're gone these two are back to hating each other," along with, "It's been proven he can still be King without the mother of his children around… Kate should wear her seatbelt and avoid all tunnels."
Royal Family News: Prince William And Kate Middleton Might Be Headed Towards A Trial Seperation
And then there was this comment as well: "Separated on way to divorce. We all see that these two don't live together or even like each other. This is just a poor excuse for what's happening. William is too jealous to ever reconcile with Harry. He leaks articles about it all the time."
So far Kensington Palace has not made any comments about the matter, but it's not like that will help William and Kate's current situation.
Many royal fans have noticed that the Princess of Wales is even keeping her distance away from her husband as she's taken on more royal engagements and public appearances without him by her side.
Now, whether or not Prince William and Kate Middleton do pull the plug on their royal marriage remains to be seen. Watch this space.
Tell us, what do you think of this story? Drop us a line in our comments section below with your thoughts.
Also, don't forget to come back right here for all the latest news and gossip about all of your favorite British royals, Hollywood actors, and reality television stars. We've got you covered.