The Bold and the Beautiful: Jennifer Gareis (Donna Logan) Is Ready To Flirt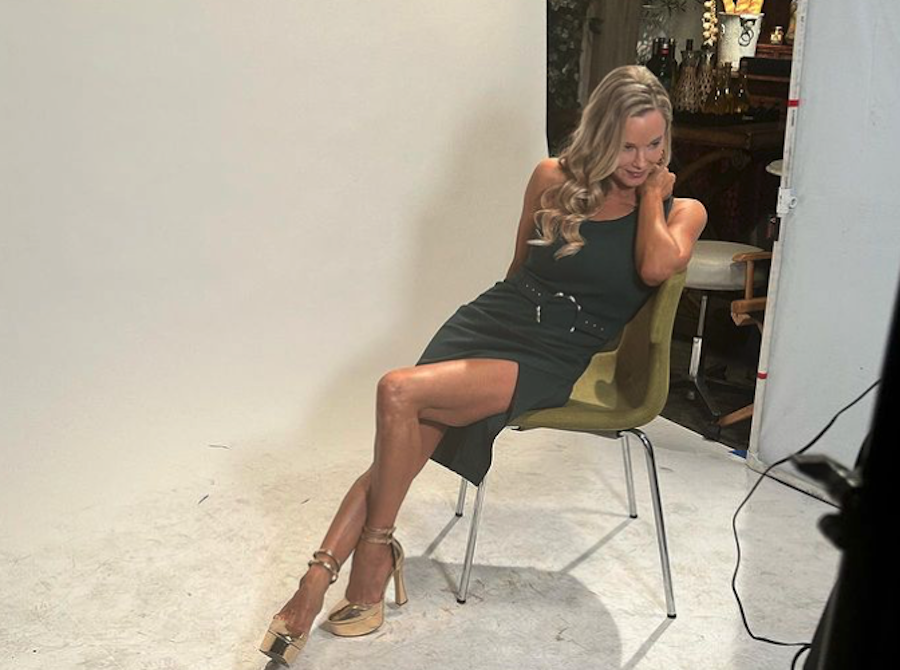 The Bold and the Beautiful news says that when it comes to Jennifer Gareis, she is ready for action! The beautiful actress, who is best known for her role as Donna Logan on the hit CBS soap, showed off her incredible pins in her latest Instagram post. Keep reading below for everything you need to know.
The Bold and the Beautiful: Jennifer Gareis (Donna Logan) Is Ready To Flirt
Jennifer shared new photos on her Instagram account of her posing for a behind-the-scenes shoot on the set of The Bold and the Beautiful. In each one she looked more beautiful than the other.
But are we even surprise? She is absolutely stunning! She asked her social media followers, "Cutesy (1) Smiley (2) or Lounging (3)? Pick one!"
Many of her Instagram fans commented on her post with, "You are so so stunning! I love the wardrobe you have and get to wear on screen – a bright and beautiful lady!" along with, "There's no way to choose between them!! You are very pretty woman and Donna is my favorite character on the show."
As many The Bold and the Beautiful fans know by now, Jennifer has been getting a lot of screen time as her character Donna is absolutely worried about her partner, Eric Forrester.
The fashion designer has been keeping his symptoms a secret for a very long time. But now that the truth is out about his condition, it seems like he doesn't have much time to live.
And of course, Donna feels absolutely devastated because she's worried that she's going to lose Eric forever. This is not what she had in her bingo card for 2023.
The Bold and the Beautiful: What's Next For Donna Logan?
Now, as far as what's going to happen next, fans will have to tune in each and every day to find out. But if there's anything that we've learned about life on The Bold and the Beautiful, it's that Christmas miracles do happen. Watch this space as we have a feeling there is a lot of drama ahead.
Tell us, what do you think of this story? Let us know in the comments section below.
Also, come back right here for all the latest news and spoilers on your favorite daytime television shows including General Hospital, Days of Our Lives, The Young and the Restless and The Bold and the Beautiful.