The Bold and the Beautiful Spoilers: Sean Kanan Is A Really Bad Guy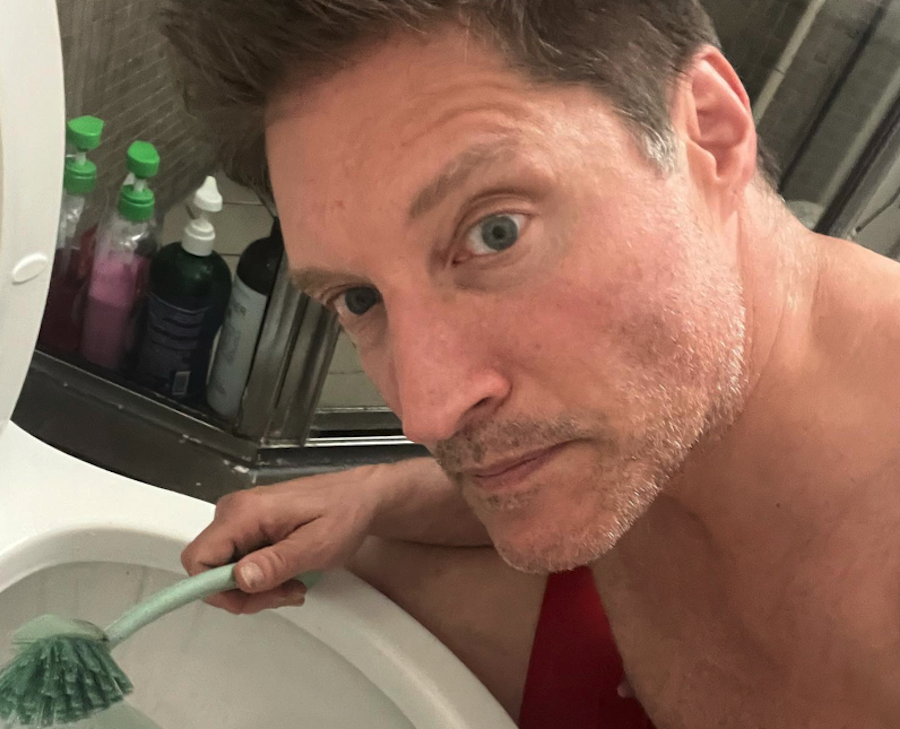 We knew he had a bad side to him. The Bold and the Beautiful actor Sean Kanan, who is best known for his role as Deacon Sharpe on the hit CBS soap, opens up about being the resident villain in this fictional town of Los Angeles that the Spencer, Forrester and Logan legacy families reside in. Here's what he has to say about it.
The Bold and the Beautiful Spoilers: Sean Kanan Is A Really Bad Guy
Speaking to Soap Opera Digest in a new interview, the handsome actor admitted that he does have a long list of bad guys that he's played before on his resume. Sean said, "I played Mike Barnes in Karate Kid III. 'Your karate is a joke!' I did THE OUTSIDERS TV series for Francis Ford Coppola and I played another bad guy, the head of the Socs, which was the rival gang. He wasn't necessarily a bad guy, but he was a heel. I played another one in a film called Rich Girl. I've played a lot of baddies."
Sean also opened up about playing the Quartermaine black sheep AJ on General Hospital back in the early 90's. He recalled, "Even though A.J. did some reprehensible things over the years, I never played A.J. like a bad guy. I never saw him as a bad guy, I saw him as a tragic guy who wanted to do the right thing, but he was locked into this role that everybody trapped him in, his family and everybody else."
The Bold and the Beautiful Spoilers: What's Next For Deacon Sharpe?
Sean also said that when he first started playing Deacon on The Bold and the Beautiful, everyone called him the devil. He said, "When I started, one thing that really helped me was the external appearance of Deacon, like growing the sideburns and the goatee. I tried to establish a more malevolent, intimidating look. The earrings and the clothes really helped. Deacon didn't look like anyone else on the show, and that, right away, helped me slip into the role."
Tell us, what do you think of this story? Let us know in the comments section below. Also, come back right here for all the latest news and spoilers on your favorite daytime television shows including General Hospital, Days of Our Lives, The Young and the Restless and The Bold and the Beautiful.