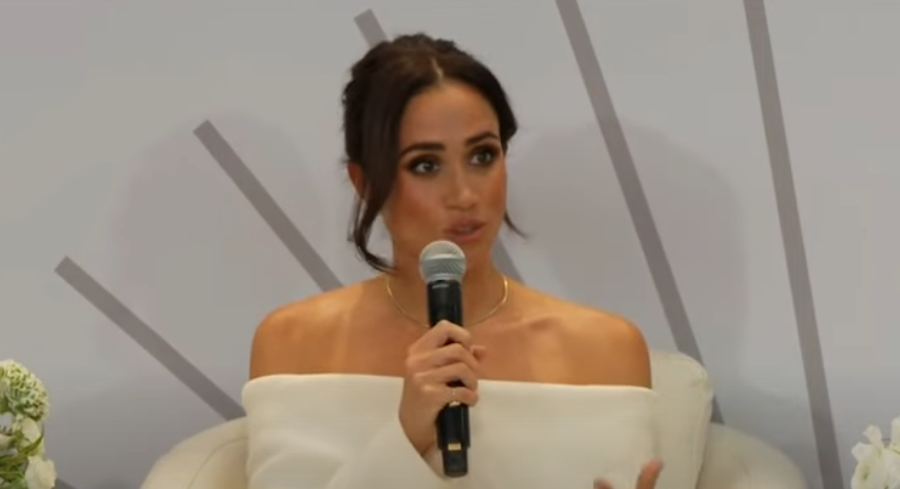 Royal Family News says that Meghan Markle is doing her best to save the best thing she's ever managed to have in her life, and that's her marriage to Prince Harry. But it's turning out to be very difficult, especially since it looks like Harry has one foot out the door in their very turbulent marriage. Some critics even think that the Duchess of Sussex might be losing weight over her separation anxiety. Here's what you need to know.
Royal Divorce: Meghan Markle Losing Weight Over Separation Anxiety
This past year has not been a very good one for the Duke and Duchess of Sussex. They were left absolutely humiliated when no one believed that they were dangerously chased through the streets of New York City by the paparazzi back in May. If that weren't enough, they lost their lucrative contract with Spotify and relations between the Sussexes and members of the royal family have reached an all-time low. Things have never been worse for Prince Harry and Meghan Markle.
Reports also indicate that Prince Harry wants to go back to the UK. But he knows he can't go back on a full-time basis and that's why he is looking to buy a home of his own for whenever he visits London in the future. For Meghan Markle, this is worrying. She's afraid that if Prince Harry does by a property in London, he'll end up spending more time over there then with his family in California, which is where he belongs. The Duchess of Sussex feels every reason to be stressed, especially since she might be on the brink of divorce.
Royal Divorce: What's Next For The Duchess Of Sussex?
With that said, both Harry and Meghan have not made any comments about their marriage or what might be ahead for them in their future. But some people think that Meghan's appearance says it all, especially since she looks thinner and thinner with each public appearance that she makes. Watch this space as we have a feeling there is so much more juicy royal drama to come.
Tell us, what do you think of this story? Let us know in the comments section below. Also, come back right here for all the latest news and spoilers on your favorite daytime television shows including General Hospital, Days of Our Lives, The Young and the Restless and The Bold and the Beautiful.