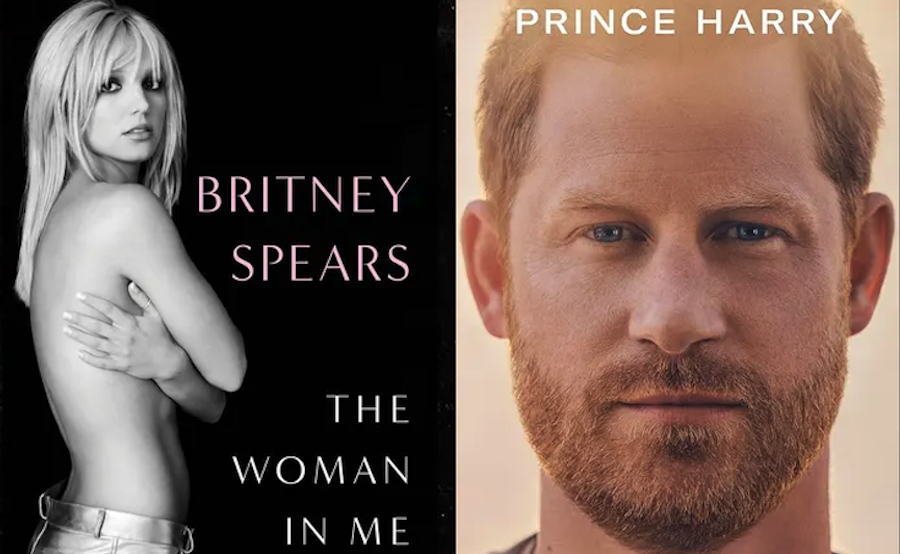 It looks like Spare is the clear-cut winner for the year. There are new reports that say Prince Harry's memoir still beat Britney Spears' book, The Woman In Me, in the sales race. Even though Britney's book sold more than one million copies in the first week that it hit bookshelves, it wasn't enough to outpace Prince Harry's Spare. Here's what you need to know.
Prince Harry Still Beat Britney Spears In The Memoir Sales Race
According to the Associated Press, The Woman in Me was the top seller of the week with over 1.1 million copies in sales. However, Prince Harry's book Spare did far better back in January when it sold 1.6 million copies in its first week. Clearly, there are a lot of people out there who are into royal gossip. And who can blame them, right?
It goes without saying that many royal fans and critics had a lot to say about the matter on social media. Some even commented with, "Britney fans were claiming it sold 15 million copies lol. That's unheard of for a book, even Harry Potter didn't sell that in its first week. She had a great first week but I think Matthew Perry's memoir will see a resurgence this week with his passing," along with, "I don't see it as a competition between them any more than it is between her and Harry. It's a shame that Matthew Perry had to die relatively young for his book to sell so well, but the silver lining is that it might help others who are struggling with addiction or know and love someone who is."
Prince Harry Is The Clear Cut Winner
Another book fan wrote, "Harry's book was much better. I listened Britney's audiobook and while it wasn't a great piece of literature, it told a story I had only previously heard tidbits of and I felt so much compassion for her and anger on her behalf. The woman was basically a well-treated POW for 13 years I can't begin to imagine the psychological toll that must have taken."
So far Britney Spears herself has not made any comments about the matter.
Tell us, what do you think of this story? Drop us a line in our comments section below with your thoughts. Also, don't forget to come back right here for all the latest news and gossip about all of your favorite British royals, Hollywood actors, and reality television stars. We've got you covered.