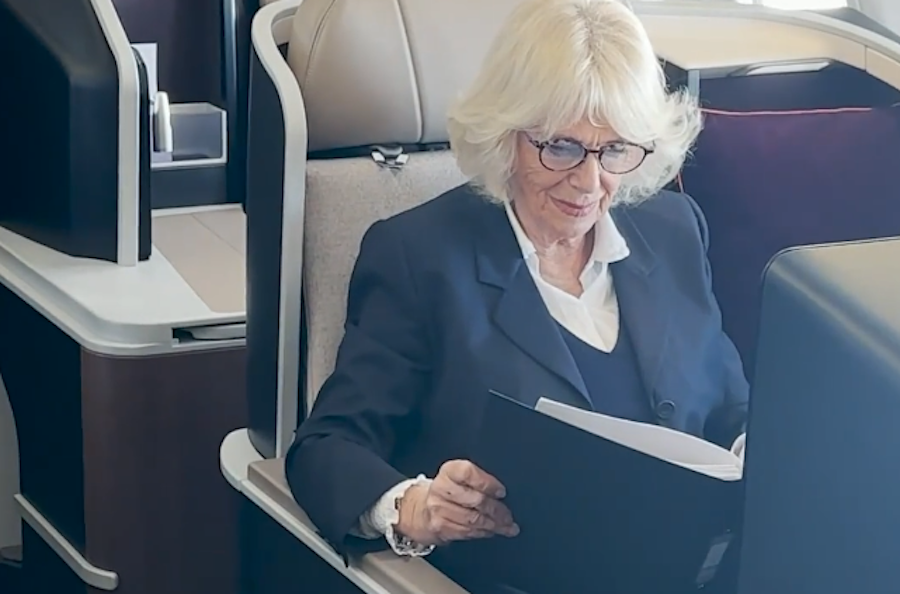 King Charles and Camilla Parker Bowles are being slammed for what some people are calling a very tone-deaf Instagram post. In it, the King and Queen of England can be seen flying in an ultra lavish private jet on their way to the African country of Kenya. Some critics think that this display of luxury might be a little too much. Here's what you need to know.
Royal Family News: King Charles And Queen Camilla Slammed For Tone-Deaf Instagram Post
The post was captioned with, "The King and Queen flew to Kenya today ahead of their State Visit, which begins tomorrow." Yet, the BBC News Africa might have put it best when they wrote on Twitter, "King Charles is due in Kenya on Tuesday for a four-day visit. During the colonial era, more than 10,000 were killed in Britain's campaign against the independence movement, with 1,000 hanged after summary trials. Activists seek apologies for past abuses."
Of course, it didn't take long at all for many royal fans and critics alike to weigh in on the matter. Some left comments such as, "Yes, show off your wealth when flying to a country where almost 1 in 5 people live below the poverty line," along with, "Why aren't you guys speaking about whats happening with the Palestinians and that their colonizers are committing genocide?!? Oh wait, its because your people caused this issue in the first place..you all are complicit!!"
Royal Family News: What's Next For The King And Queen Of England?
Another critic wrote, "What is the point of all this? They are pretending like they are working. Bad move… flaunting their wealth like this is not what the people what."
And then there was this comment as well: "There is really no reason for them to be showing off their grand wealth especially if they are going to Kenya. This just reeks of hypocrisy. Just give your apology and go home."
So far Buckingham Palace has not made any comments about the matter although at this point it's doubtful that anything will be said.
Tell us, what do you think of this story? Drop us a line in our comments section below with your thoughts. Also, don't forget to come back right here for all the latest news and gossip about all of your favorite British royals, Hollywood actors, and reality television stars. We've got you covered.