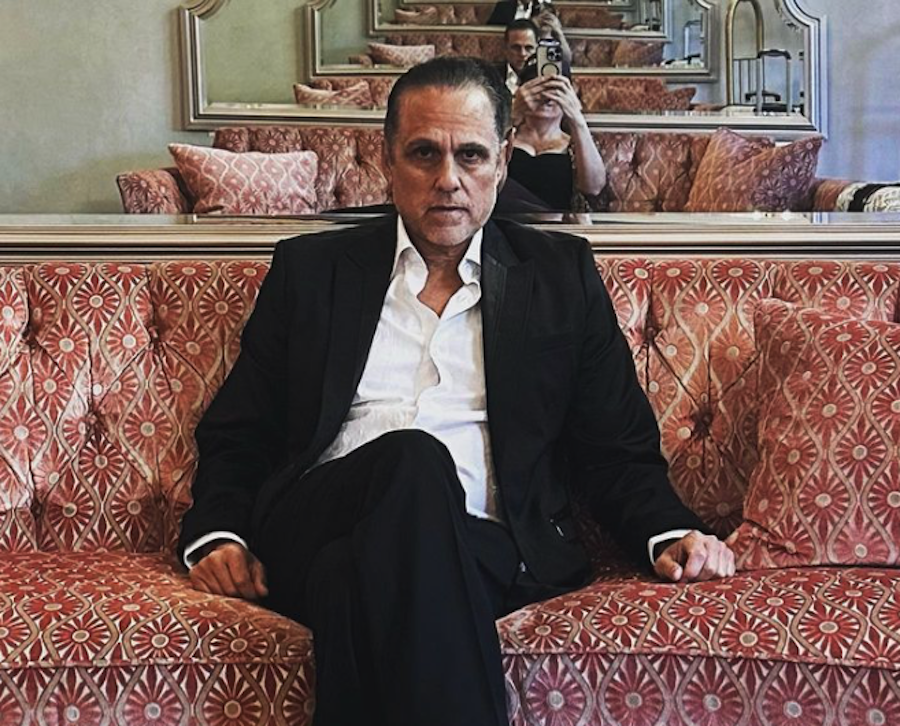 General Hospital news says that without him, life in the fictional town of Port Charles would not be the same. He is the man, the myth, and the daytime television legend. Of course, we are talking about actor Maurice Benard, who is best known for his role as Sonny Corinthos on the hit ABC soap. And while there's no doubt that Maurice is one of the most celebrated actors in the soap opera world, seeing how he's been on the show for 30 years, a lot of people can't help but wonder what his age is. Here's what you need to know.
General Hospital News: How Old Is Maurice Benard?
Three-time Emmy award winning actor Maurice Benard has been playing mob boss Sonny Corinthos on General Hospital for over 30 years. That means he's been playing the role for half of his life. The actor was born on March 1, 1963, which makes him 60 years old as of press time.
Maurice is someone who has always been open about his mental health issues with his fans. In an interview with Michael Fairman TV, Maurice admits that some of Sonny's scenes have been rather difficult for him to play, mostly because he has to switch to the "manic" version of his character. He said, "It's only hard in terms of what it does to me. I honestly think, if I didn't have a mental illness, I wouldn't have as much fear, because I don't want to have another anxiety attack. So, that's the reason when I do those scenes afterwards sometimes, I'm feeling like, 'Oh, God. Why did I do this?'"
General Hospital Spoilers: What's Next For Sonny Corinthos?
He's also opened up about his favorite General Hospital storyline from the past. Speaking to Hollywood Outbreak in an interview, the handsome actor said that when it came to picking his favorite storyline, he had many, but there was one that stood out the most. He said, "I think at this point, was the Alzheimer's story. Just because it's a storyline that, it was during a rough time, and I had to come in and play that my…Sonny had to play that my father was dying of Alzheimer's. And at that time, my real father was dying of Alzheimer's."
Maurice added, "So I came in and I knew that I just had to say the lines—don't act, don't overdo anything, just say it. And it's the difference between acting it and living it. And I was living it, literally living it."
Tell us, what do you think of this story? Drop us a line in our comments section below with your thoughts. Also, don't forget to come back right here for all the latest news and gossip about all of your favorite British royals, Hollywood actors, and reality television stars. We've got you covered.