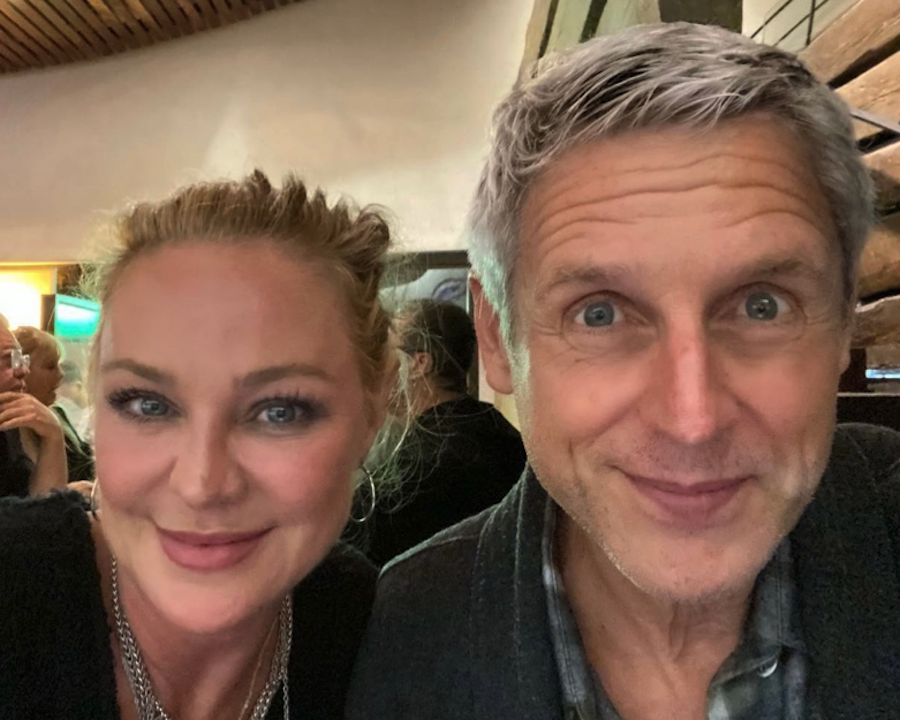 The Young and the Restless news has everyone asking this same question: who is Sharon Case dating? We've got some answers for you right here.
The Young and the Restless News: Who Is Sharon Case Dating?
Earlier this year, Sharon did open up just a little about her relationship with her fellow the Young and the Restless co-star Mark Grossman. Well, while speaking to Jennie Garth and Tori Spelling on their podcast, Sharon told them that she and Mark did talk to the producers about their off-screen romance. Sharon admitted that she told them about her relationship with Mark because it makes things a bit easier to have their on-screen characters touch and hold each other since they were also a real-life couple. This was during the COVID-19 pandemic, of course, when everyone still had to keep their distance from their castmates while filming.
She said, "I mean, we've never talked about it so bluntly, but I guess the reason why we finally mentioned it to the studio is just so that we wouldn't have the distance in case the show wanted to write us in scenes together."
Back in June, fans also praised Sharon for keeping classy when it was reported that Mark had moved on to his other The Young and the Restless co-star, Courtney Hope. Mark and Courtney shocked fans when they made it pretty clear that they were dating by posting several photos of them getting up close and personal on social media. This came as a surprise for many fans simply because Mark was with Sharon Case for the longest time. Even though they never officially confirmed their relationship to their fans, it was quite obvious that they were dating for several long years.
The Young and the Restless News: Sharon's Dating Life Explained
If that weren't enough, fans even had a theory about Mark and Sharon. Many The Young and the Restless fans have taken to their social media accounts to weigh in on the matter. Some commented with, "Wow interesting Mark and Sally are together in real life I never knew that that's great hope they are happy this is a great picture of all them," along with, "What happened to his off screen relationship with Sharon Case? I hope in real life Sally is not causing trouble for Adam and Sharon."
With that said, it's safe to say that Sharon Case is not dating anyone at the moment, as she has made no indication that she's moved on since her breakup with Mark Grossman.
In the meantime, let us know what you think by leaving us a line with your thoughts in our comments section below. The Young and the Restless airs weekdays on the CBS network. Check your local listings for times.
Be sure to catch up with everything on Y&R right now. Come back here often for The Young and the Restless spoilers, news and updates.