Days of Our Lives Spoilers: Fans Respond To Marlena's Exorcism – Best Daytime Television Writing In Years?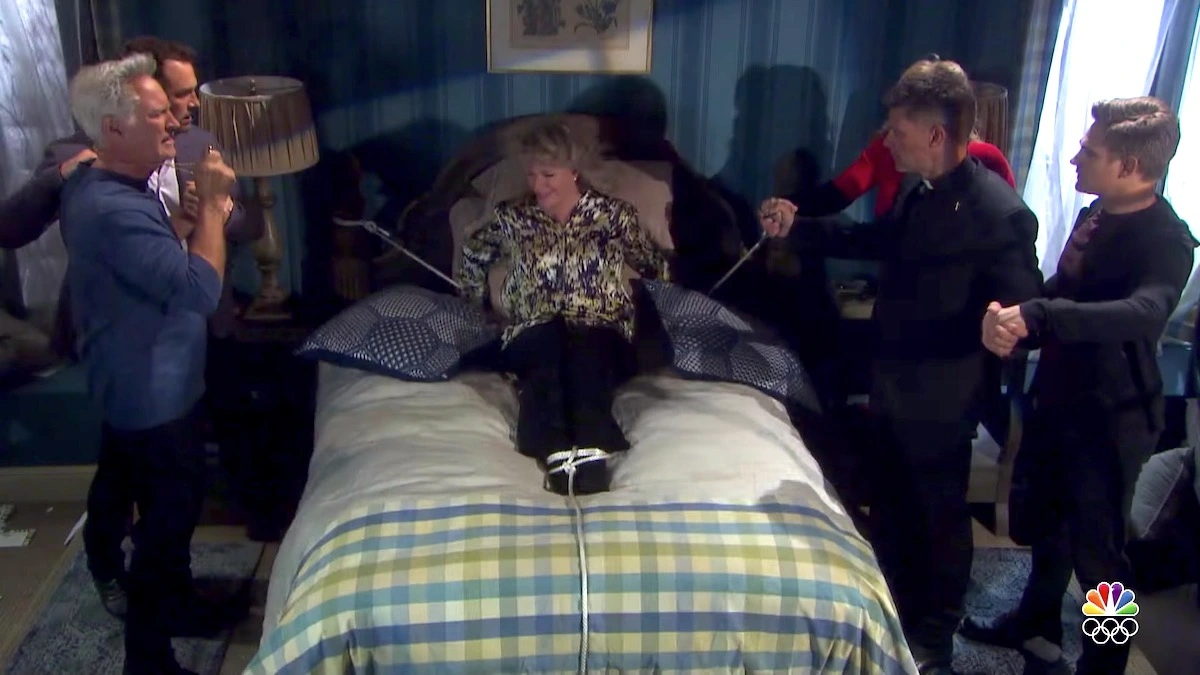 Days of Our Lives news say that fans are responding quite positively to Marlena Evans' (Deidre Hall) exorcism so much so, that everyone seems to agree that this might be daytime television's best writing in years. Keep reading below for everything you need to know.
Days of Our Lives Spoilers: Fans Respond To Marlena's Exorcism – Best Daytime Television Writing In Years?
Marlena's family came around to help bring her back, for better or for worse, in the most recent episode of Days of Our Lives. Of course, it didn't take long at all for Days of Our Lives fans to weigh in on Marlena's exorcism and seeing her entire family in one room together, hoping to rid her from the devil once and for all. Many comments included, "If the MarDevil story IS over, well, it's been quite a ride. Was the exorcism over too quickly? Maybe. But that final ending was so dramatic with all of Marlena's family praying over her, and then her remembering them, I almost got misty-eyed. And having Eric back as a priest was great," along with, "The show is 10 times more entertaining now than its been in years, probably since Kristen was first paired with Brady. Right now the show has an amazing, multigenerational canvas of core characters & Families, is writing for black people consistently for the first time ever and is teaming with vets, faces fans recognize, and legacy characters of every age which, in my opinion, should be a no-brainer for any soap yet is always an issue for some reason (you listening GH?!).
Another fan wrote, "The ending to this with everyone in the room was well done. You could almost feel the love and the tension. When it was all over and Mardevil/Marlena blacked out and it was super quiet for a moment that was something!! Thats how you do these scenes!!!! Gave viewers a chance to really feel the emotion, or at least thats how I felt!!!"
Days of Our Lives Spoilers: Is The Devil Gone For Good?
And with that said, it really sounds like Days of Our Lives has ended 2021 on top. While it might not end at the top of the daytime television ratings, the exorcism storyline has been a surefire hit with fans. 
Of course, fans will have to tune in to find out what will happen next. In the meantime, let us know what you think by leaving us a line with your thoughts in our comments section below. Days of Our Lives airs weekdays on the NBC network. Check your local listings for times.
Be sure to catch up with everything on DOOL right now. Come back here often for Days of Our Lives spoilers, news and updates.