The Bold and the Beautiful Spoilers: Who Is Countess Von Frankfurt?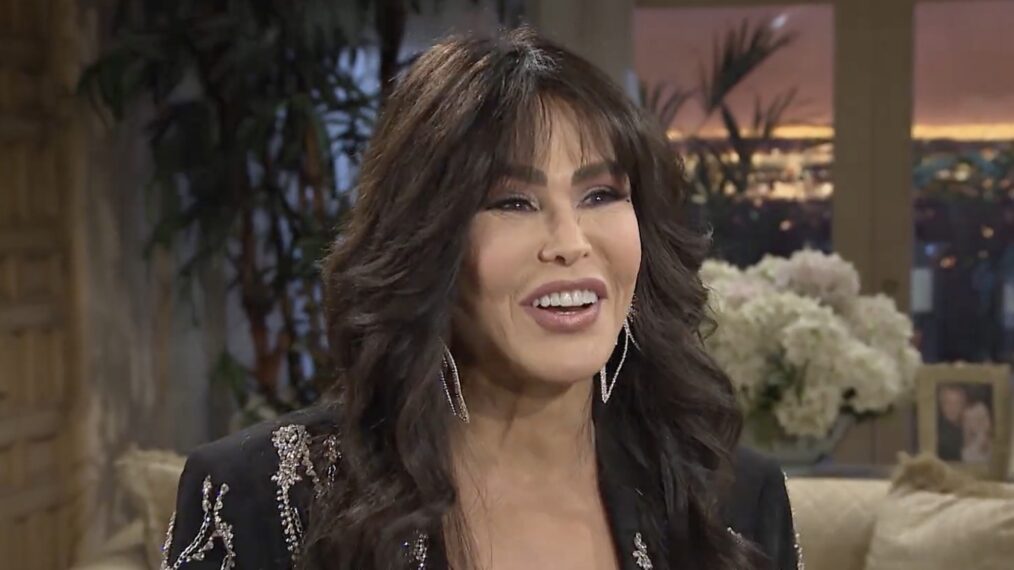 The Bold and the Beautiful spoilers say there's a new countess in town and she's ready to shake things up. We are talking about Countess Von Frankfurt, the new character in town that is being played by Marie Osmond. Here's what you need to know about her.
Countess Von Frankfurt is the new fashion icon that has arrived in this fictional town of Los Angeles for the showdown between Eric Forrester and his son, Ridge Forrester. It's a fashion feud that people haven't seen in a very long time at the Countess is here and eagerly anticipating the battle with a front row seat.
Speaking to People magazine in a new interview, Marie admitted that her new character certainly has an "attitude" and that she's not afraid to show it. She also said, "Let's just say she's unique. It's not one [character] that I've played before, and I enjoyed that. I love it. You can just channel a few people here and there, and she was fun."
Marie also said that she was left amazed by the cast of The Bold and the Beautiful and their talent. Marie was supposed to appear on the show back in 2011, but had a scheduling conflict at the time. After she wrapped up her Las Vegas residency in 2019, she knew that she wanted to appear on the soap, but just had to wait for the right time for it to happen. Speaking about the cast though, Marie said, "These people will get 25 pages that they have to memorize in one day and do it right when they get them, and their hours are insane. I started at five in the morning, and I left at 11 o'clock. Just because it was, I'm sure this [was] special. But man, they work hard, and I had two days to get everything memorized, figured out and learned."
Marie's first episode will air on Friday, October 27th.
​​Of course, fans will have to tune in to find out what will happen next! The Bold and the Beautiful fans, what do you think of this story? Watch this space as we have a feeling there is so much more to come. Go ahead and let us know what you think by adding some buzz in our comments section. Also, don't forget that The Bold and the Beautiful airs weekdays on CBS. You'll need to check your local listings for times.