Days of Our Lives Spoilers: Eric Martsolf Opens Up About Brady Black's Corporate Shenanigans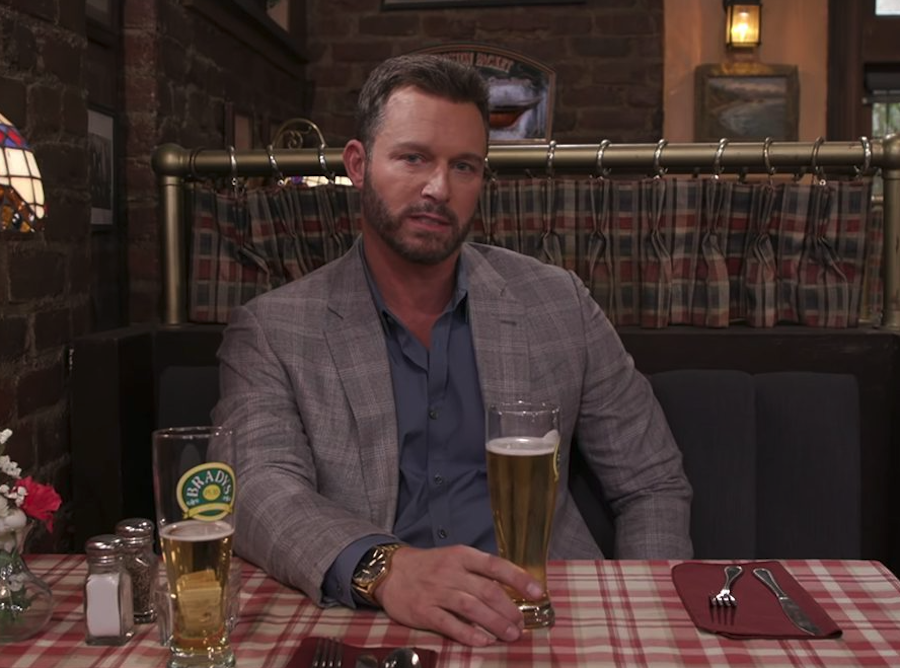 Days of Our Lives star Eric Martsolf recently opened up about his character, Brady Black, and some of his "corporate shenanigans," and by that we mean, his corporate behavior, of course! Here's what you need to know.
Days of Our Lives Spoilers: Eric Martsolf Opens Up About Brady Black's Corporate Shenanigans
Speaking to Soap Opera Digest in a new interview, when asked what Brady's "crowning corporate achievement" has been, Eric said, "Unfortunately, most of the situations that have been singled out have been his failures or incompetence in that area. It will just pop up in the middle of a script. I remember one day Philip walked into the room and said, 'So I hear you're running Titan into the ground.' Brady's response was, 'What are you talking about? Is that true?' Philip was like, 'Yeah, look at these spreadsheets.' Every once in a while the CEO will be doing a horrific job, which will open the door for another character to become the brand-new CEO."
When asked what his character's strengths and weaknesses are, Eric said of his alter-ego, "His weakness is definitely his capacity to act before he thinks. He's a very adrenalized decision-maker and that's what gets him into trouble. What he has going for him is his capacity to lead and belief in himself. He definitely has an inner strength about him that emanates, and he's there for people. He has an incredible sense of loyalty to the people that he loves, and if you cross them, he'll come after you. He's not going to let it slide. That's admirable and one of his better traits."
Days of Our Lives Spoilers: Who Is Brady's Mentor?
What's more, Eric said that if there's one professional mentor for his character in Salem, it would be Victor Kiriakis. He put it this way to the publication, "It would have to be Victor Kiriakis. I say that with respect to his relationship with John Black, which is absolutely watertight. Brady has always had this issue with needing to prove himself to his grandfather and, in turn, has always had the utmost respect for how Victor has handled the Kiriakis empire and conducted business. Victor has a very hard hand when he wants to lay it down. Brady's always respected Victor's strength in that area and admires how calculating Victor is in his moves and movements."
In the meantime, let us know what you think by leaving us a line with your thoughts in our comments section below. Days of Our Lives airs weekdays on the NBC network. Check your local listings for times.
Be sure to catch up with everything on DOOL right now. Come back here often for Days of Our Lives spoilers, news and updates.