General Hospital Spoilers UPDATE Friday, September 29: Consummation Celebrations, Family Realizations, Martini Shattering Visits!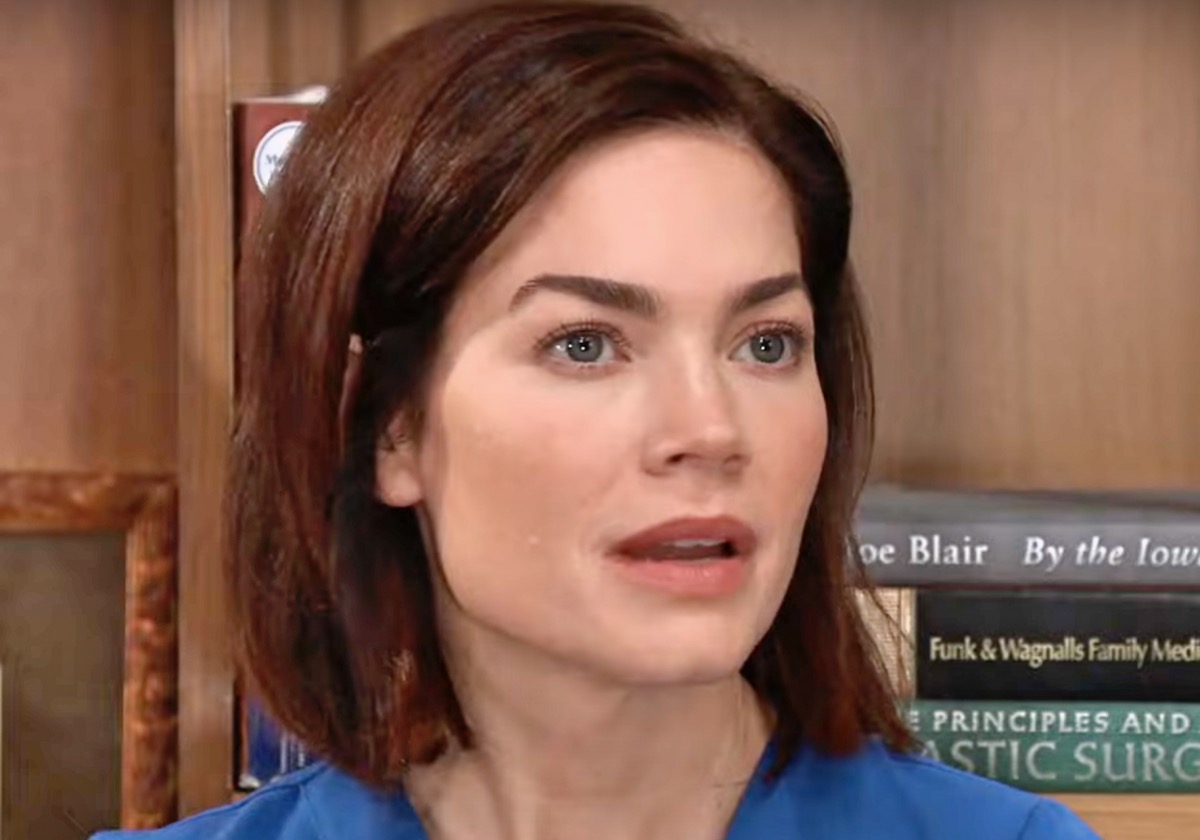 General Hospital spoilers and updates for Friday, September 29 tease consummation celebrations, family revelations and martini shattering visits!
Trina Robinson (Tabyana Ali) and Spencer Cassadine (Nicholas Alexander Chavez) celebrate and consummate, Laura Collins (Genie Francis) has a family realization and Ava Jerome (Maura West) gets a martini shattering visit!
General Hospital Spoilers: Steamy Shower Sneak Peeks
At GH, Elizabeth Baldwin (Rebecca Herbst) gets a steamy shower sneak peek as she spies Hamilton Finn (Michael Easton) in a steamy shower from a distance.
She looks like she's tempted to join him, but will there really be enough privacy for that? Someone could walk in and get rattled seeing something they can't unsee, and what kind of optics will that be for a head nurse and a infectious disease specialist?
Perhaps it would be a better idea to go on a special trip and get a nice room like another couple in Port Charles are doing. You never know who'll walk into a shower and locker room in a hospital!
GH Spoilers: Consummation Celebrations
Meanwhile, in New York City after a fancy dinner and a wonderful date seeing "Moulin Rouge" live, Spencer and Trina finally get to celebrate themselves and consummate their relationship.
They've been trying to get welcome alone time ever since they returned from Greenland, and finally tonight's the night. Not even Portia Robinson (Brook Kerr) or Esme Prince (Avery Kristen Pohl) have been able to stop this, and tonight's their special night!
Best of all, Grandma Laura Collins (Genie Francis) and Kevin Collins (Jon Lindstrom) are back to keep an eye on thing. Trina tells Spencer good things come to those who wait!
General Hospital Spoilers: Family Realizations
Meanwhile, Laura has come to the realization they know someone who can help her and Kevin find her missing son, Nikolas Cassadine (Adam Huss).
They visit with someone in an office and as the person asks her how they can help, Laura says "you can help me find my son". The Chechnya visit was a bust, and they sent Valentin Cassadine (James Patrick Stuart) home-apparently Cassadine Island was a bust as well.
As for Nikolas, he'd been hiding out at Austin Gatlin-Holt's (Roger Howarth) house in Pautauk and he said he had a family reunion and loose ends to tie up in Europe. He wanted Laura to know he was alive as well-he could be closer than anyone knows.
GH Spoilers: Family Favors
Meanwhile, back at the hospital in the intensive care unit, Drew Cain (Cameron Mathison) asks Willow Corinthos (Katelyn MacMullen) a favor. She listens attentively though obviously concerned about his medical condition as he says there's one thing he needs to know, and it's very important.
He may want her to look at the hospital records to see if they reveal who Austin was going to see at Pentonville, since he was obviously given wrong information. As long as everything stays behind the GH walls, she and he should be safe, although spoilers say Willow will be rattled by something.
General Hospital Spoilers: Family Conference
Elsewhere, Carly Spencer (Laura Wright) and Michael Corinthos (Chad Duell) have a family conference about Drew. Carly tells Michael her and Diane Miller's (Carolyn Hennesy) plans, as she tells him that she has some information on the judge and she's going to use it.
They are trying to get Drew released due to judicial prejudice, and if they can't completely get rid of the prison time at least get him out of Pentonville.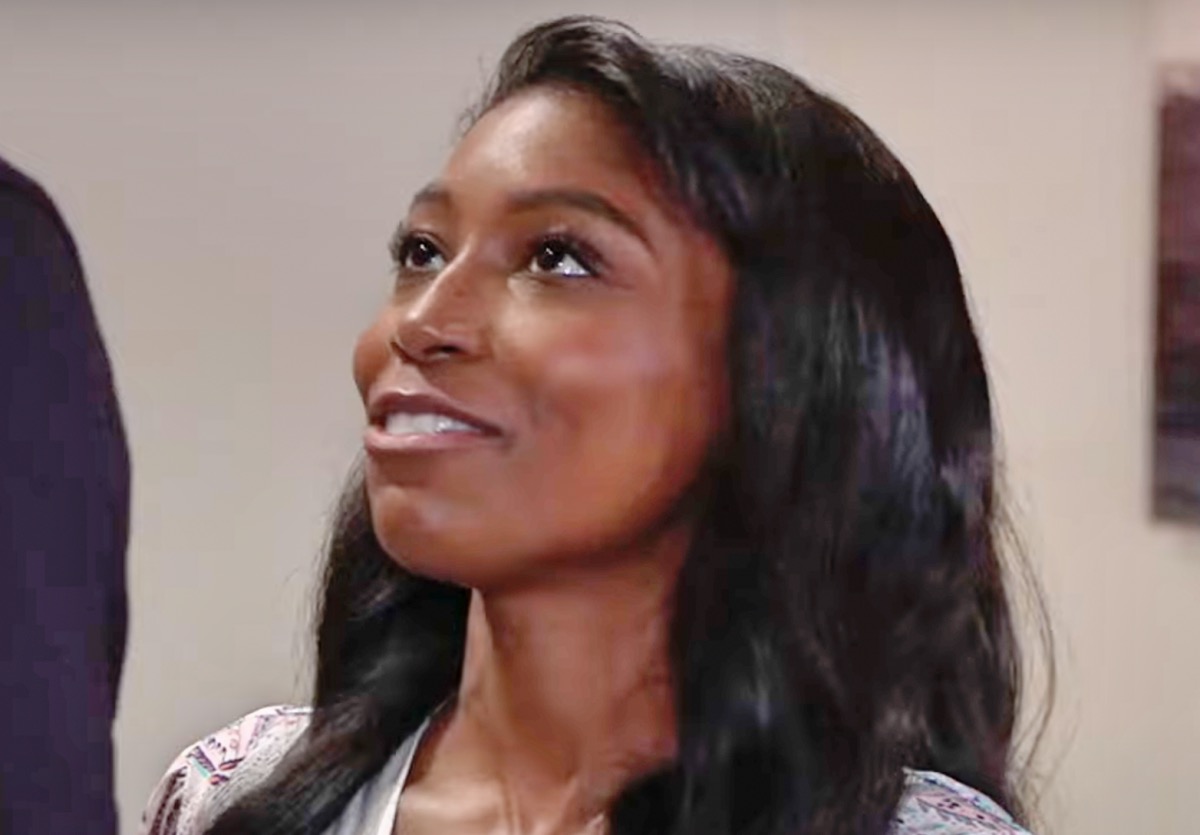 It's going to be tricky, considering Drew took a plea bargain and confessed. But there was no way he should have been remanded to Pentonville and for so long!
GH Spoilers: Heart-To-Heart Talks
At Sonny Corinthos' (Maurice Benard) penthouse, Nina Reeves (Cynthia Watros) and Sonny have a heart-to-heart talk. Nina tells Sonny they need to talk about his family, obviously she knows they are in danger.
Ava had to drop Avery Jerome-Corinthos (Ava and Grace Scarola) off at Carly's house so she'd be safe. Or might there be other reasons she needs to talk to Sonny about his family?
General Hospital Spoilers: Martini Shattering Visit!
Elsewhere, Ava is obviously by herself when she gets a martini shattering visit, looking like she's seen a ghost! She gasps and drops a martini she'd been nursing and it shatters on the floor in front of her.
The question is, who could get that reaction out of her, even though Cyrus tasked Mason Gatlin (Nathanyael Gray) with taking her out?
Cyrus had told Mason that he was the boss, not his nephew Nikolas, and Cyrus wants Ava dead. It looks more like Nikolas has returned from Europe for his "family reunion!
Be sure to catch up on everything happening with General Hospital right now. Come back here often for General Hospital spoilers, news, and updates.