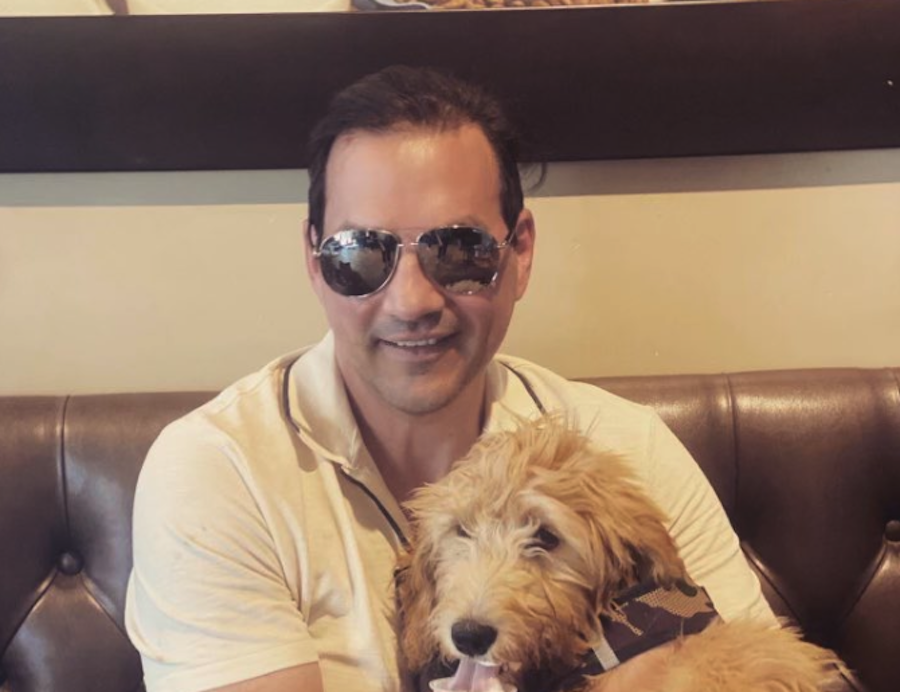 Days of Our Lives star Tyler Christopher has lived a fabulous life, but he's also experienced a few bumps in the road. Here are three of his biggest regrets from his personal and professional lives. Check it out below.
Days of Our Lives News: Tyler Christopher's Worst 3 Regrets
In his interview with Maurice Benard on his State of Mind YouTube series, Tyler admitted that one of his worst regrets was getting fired from his soap opera gigs. He said at the time, "It crushed me, because I took for granted the one thing I love the most. It was devastating for a myriad of reasons. One, the thing that I love the most was taken away. Two, I threw it away. Nobody took it away from me. I dropped it, okay? Having to walk out those doors under that circumstance, was like, 'Wow, this is for real, dude. This is for real.  My pride and ego were very quick to intervene. 'Who can I blame for this?' And when I looked in the mirror, there was only one person to point the finger at."
Tyler also said that he regrets not seeing more Native American representation in the entertainment world. He told Soap Opera Digest in 2004, "The big problem with how minorities are presented in television and film is that they're presented as minorities, not as just everyday people. You show an Indian in a TV show, you don't see him without war paint and a headdress on. But that's what America identifies with. When you say Native American, they don't see your doctor, they don't see your lawyer, they don't see your sports figures. That's what they see, from the old cowboy movies of the past. It's part of the culture, but it's not all of it. And it's not even most of it."
Days of Our Lives News: What's Next For Tyler?
On his 50th birthday, Tyler also said that he regrets not spending more time with his children. In a poignant message that he shared on Instagram back in 2022, the actor wrote, "Never again will I take for granted spending time with my children doing all the little things that never before seemed monumental but are now everything to me. There are no words to express my gratitude for our after school dinner where they told me about their day. I've never so enjoyed a trip to Target to pick out a toy or an afternoon at the movies. Playing with my children has always brought the greatest joy. I am grateful for this new chapter in my life for the time it allows me to be close to them."
In the meantime, let us know what you think by leaving us a line with your thoughts in our comments section below. Days of Our Lives airs weekdays on the Peacock network. Check your local listings for times.
Be sure to catch up with everything on DOOL right now. Come back here often for Days of Our Lives spoilers, news and updates.