General Hospital Star Kelly Monaco Rumored To Have Dated This High-Profiled Star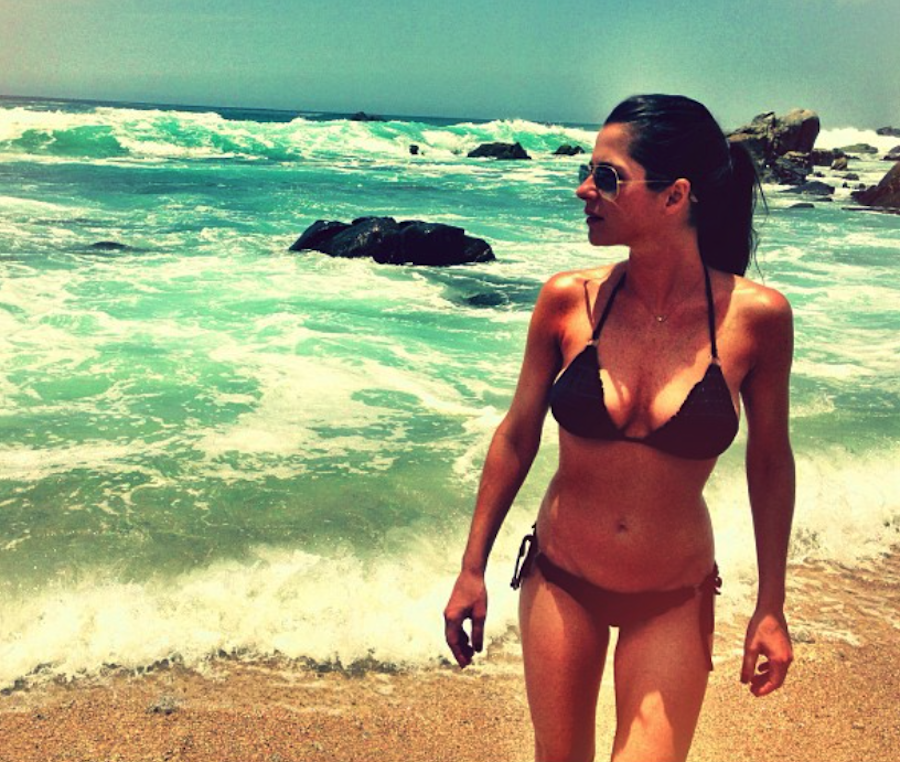 When it comes to General Hospital star Kelly Monaco, it seems like a lot of people are always wondering what's going on in her personal life. That's because she's one of the most private daytime television stars out there. While there's been a lot of talk recently about her relationship with actor Billy Miller, who passed away earlier this month, there was another high-profiled star that she was rumored to have been with. Here's what you need to know.
General Hospital Star Kelly Monaco Rumored To Have Dated This High-Profiled Star
Kelly Monaco was in her prime when she won the first edition of Dancing With The Stars back in 2005. She was in such demand that the producers of the hit reality competition asked her to come back for Season 15. That's when she was paired with pro dancer Val Chmerkovskiy. Val and Kelly were so hot and heavy on the dance floor that there was even some speculation that they were 'more' than just friends. 
When they were asked whether or not they were a couple by judge Carrie Ann Inaba, they supposedly 'danced' around the question. Carrie even said during one episode of the show, "Give it up! Is it a showmance or a romance? The truth is, we've been watching you as a couple grow. I don't know if it's a real couple. But it's played into your dancing."
General Hospital News: Kelly And Val Made A Lot Of Headlines Together
Kelly, meanwhile, set the record straight be saying what they had between them was just a friendship – and that's it.
Val further detailed their relationship at the time by saying, "We have a great time when we're together. We have great conversations. We make fun of the same people. We compliment the same people. We like similar things and that's that."
Friendship or not, all those smooth moves on the dance floor sure did get a lot of people's attention. Plus, the two of them even shared a lollipop in front of the cameras. We might just never know what the real truth was, right?
Tell us, what do you think of this story? Drop us a line in our comments section below with your thoughts. Also, don't forget to come back right here for all the latest news and gossip about all of your favorite British royals, Hollywood actors, and reality television stars. We've got you covered.