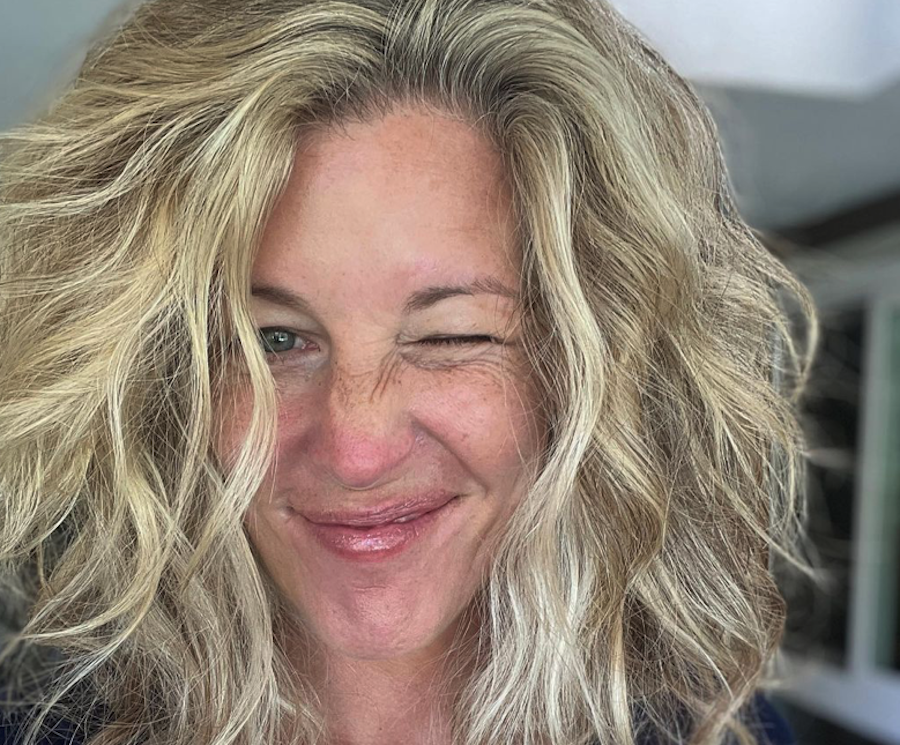 General Hospital's hot topic suggests that it's high time that another daytime television star joined the cast of Dancing With The Stars. It's been way too long since we've seen a soap star on the dance floor and that's why fans think it's time for at least one familiar face to join the show again. One name that keeps on being thrown around is Laura Wright (Carly Corinthos). She would definitely be fantastic on the show! Keep reading below for everything you need to know.
General Hospital Hot Topic: Laura Wright On Dancing With The Stars?
As many daytime television fans know, Disney and ABC like to choose contestants for Dancing With The Stars that are already closely affiliated with the network. After all, two General Hospital stars have already been on the show – Cameron Mathison and Kelly Monaco. Kelly won the very first season of the show and came back for Season 15. She was an absolute hit with viewers, both on and off screen. She also proved that soap stars are defintiely hot when it coms to their "Cha Cha." 
There's no doubt in anyone's minds that Laura Wright would certainly get a lot of attention, should she decide to join the dancing competition. She's definitely got the personality, the positivity, and the look! Laura is one of the most beautiful stars in the daytime television industry and also someone who would look fabulous on the dance floor.
General Hospital Hot Topic: What's Next For Laura Wright?
Plus, putting a General Hospital star on Dancing With The Stars would also help boost the show's popularity and ratings right now. Having a crossover star would give everyone even more of a reason to tune in.
So, why have so few soap stars joined Dancing With The Stars in the past? It all might have to do with their schedules. Soaps are very demanding and often film five days a week. But then again, anything can still happen. So far Laura Wright herself has not made any comments about the speculation. Watch this space.
Tell us, what do you think of this story? Drop us a line in our comments section below with your thoughts. Also, don't forget to come back right here for all the latest news and gossip about all of your favorite British royals, Hollywood actors, and reality television stars. We've got you covered.