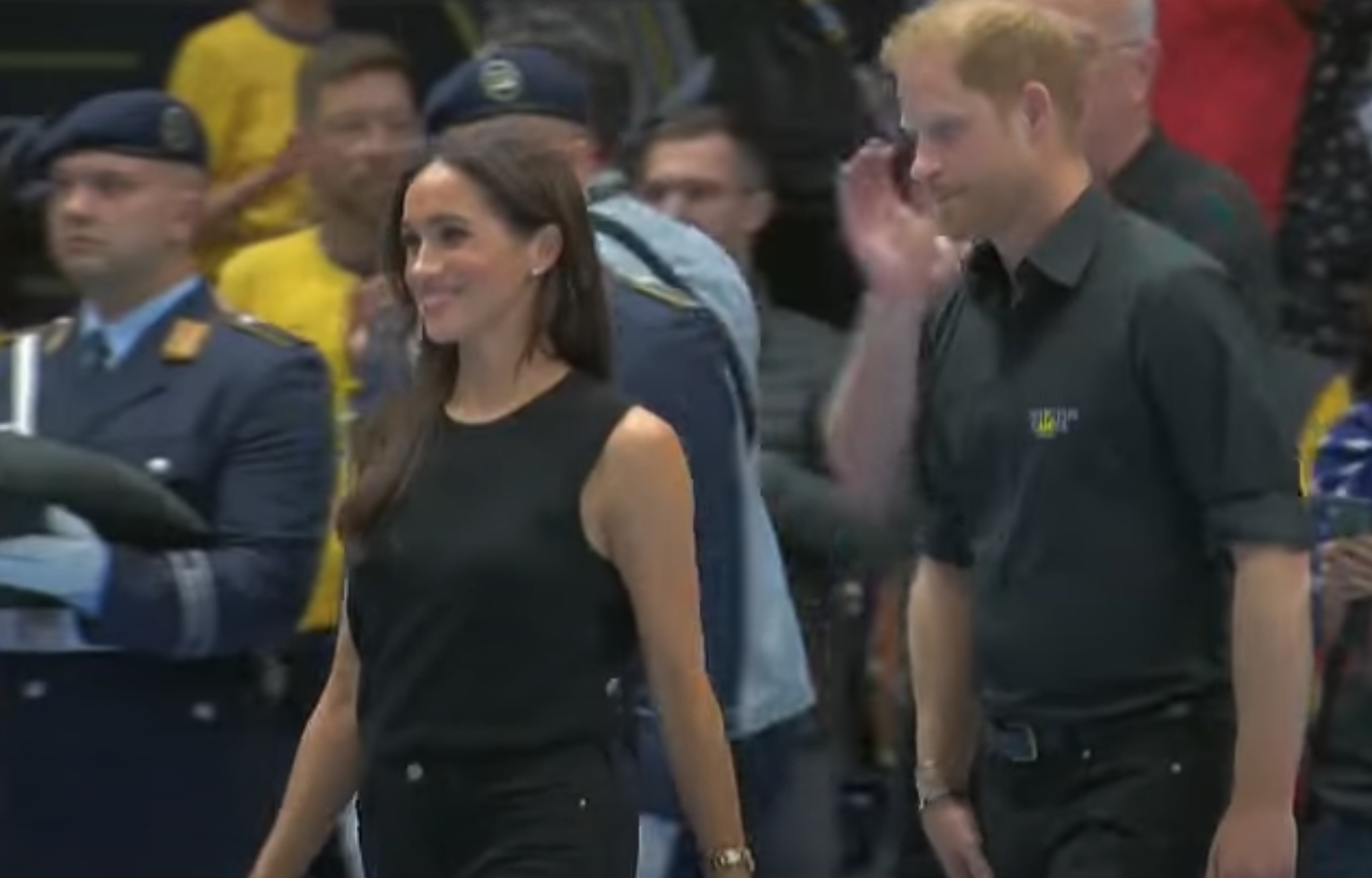 Meghan Markle definitely looked like a very proud wife as she accompanied her husband Prince Harry to the various sporting events they attended at this year's 2023 Invictus Games. However, a lot of people can't help but notice that the Duchess of Sussex has been looking slightly different. In fact, the often slim but also fit royal has been sparking some major weight loss concerns. Here's what you need to know.
Royal Family News: Meghan Markle Sparking Weight Loss Concerns
Even though a lot of fans would agree that Meghan Markle looked fabulous in her various monochrome outfits that she wore in Dusseldorf this past week, other eagle-eyed fans have noticed that she's been looking a little different. In fact, it seems like Meghan has lost a lot of weight compared to the last time that she was seen in public.
Of course, there might be a lot of reasons for this. Many have speculated that the Duchess of Sussex has been feeling very stressed lately. She was even spotted wearing an anti-stress patch on her wrist while she was running errands near her home in Montecito, California.
Royal Family News: All About Meghan Markle's Stressful Life
Meghan might be feeling the heat, both for personal and professional reasons. This past year alone, Prince Harry and Meghan both lost lucrative contracts from the likes of Spotify and Christian Dior. It's also being said that Netflix is pressing them to produce more content. And if that weren't enough, there have been plenty of reports suggesting that all is not well behind closed doors for the Duke and Duchess of Sussex. They have been fighting so much that Harry has supposedly been spending time away from his family at nearby hotels.
But then again, this is all nothing more than just speculation. The only person who knows the real truth about what is going on is Meghan Markle herself. But then again, her weight loss won't stop people from wondering what is really going on. Watch this space as we have a feeling there is more royal drama to come.
Tell us, what do you think of this story? Drop us a line in our comments section below with your thoughts. Also, don't forget to come back right here for all the latest news and gossip about all of your favorite British royals, Hollywood actors, and reality television stars. We've got you covered.