The Bold And The Beautiful Spoilers Tuesday, August 29: Eric Asks For Silence, Sheila And Deacon Panic, Hope Becomes Conflicted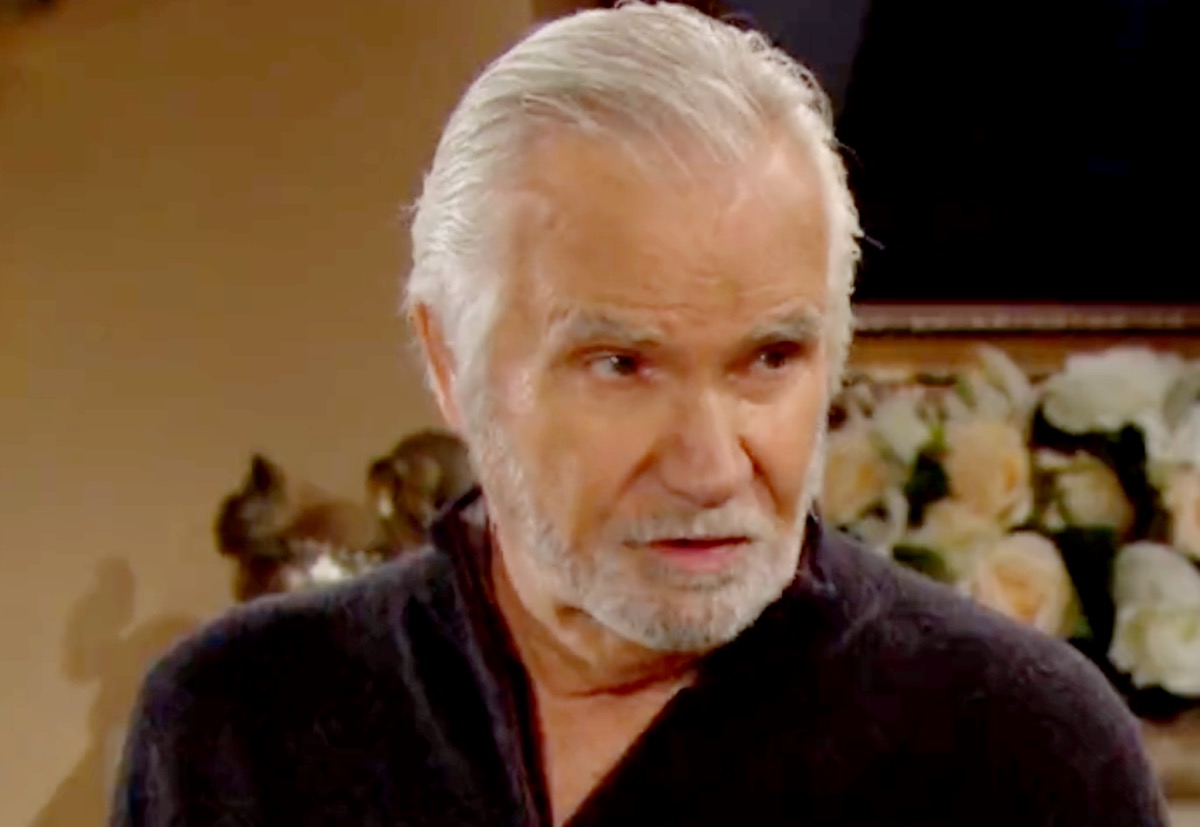 The Bold And The Beautiful spoilers for Tuesday, August 29 indicate that Eric Forrester (John McCook) asks RJ Forrester (Joshua Hoffman) to stay silent.
Sheila Carter (Kimberlin Brown) and Deacon Sharpe (Sean Kanan) panic. Hope Logan (Annika Noelle) becomes conflicted, and more.
Eric Forrester Needs RJ Forrester's Silence
The Bold and The Beautiful spoilers indicate that Eric asks a reluctant R.J. to keep a secret. Eric needs RJ's help because of his hands but Eric needs RJ to remain quiet.
Ridge Forrester (Thorsten Kaye) has refused to help Eric with this new line and Eric isn't about to beg for help. If Ridge won't help just because Eric asked, he sure doesn't need to know what is going on for sure.
Ridge wanted RJ to work at Forrester when he first came to town. However, RJ wasn't interested. Suddenly, RJ is hanging out and working with Eric. How will RJ explain this away?
Will RJ learn the business from the ground up? Will Ridge be upset that Eric has become RJ's mentor instead of Ridge himself?
B&B Spoilers:  Ridge Forrester And Carter Walton Drop In On Deacon Sharpe
Sheila and Deacon panic when Ridge and Carter Walton (Lawrence Saint-Victor) pay an unexpected visit. It seems that Ridge and Carter will want answers from Deacon about where Sheila is.
Of course, no one knows that Sheila is hiding right there in the apartment. Where has Deacon hidden Sheila this time and can Ridge find her?
Deacon may promise to help Ridge and let him know if he hears from Sheila. Of course, Deacon will try to convince Ridge that he will come through like he did for Ridge and Bill Spencer (Don Diamont) when Sheila was arrested before.
Is Ridge already onto Deacon and Sheila? Can Ridge prove that Deacon and Sheila are sleeping together?
The Bold And The Beautiful: Hope Logan Seems Conflicted
Hope becomes conflicted by Thomas' revelation. Hope has learned about Thomas Forrester's (Matthew Atkinson) conversation with Liam Spencer (Scott Clifton).
Thomas wants Hope to forget about Liam and move on with him. However, Hope finds herself conflicted over moving on so quickly. Will Hope turn Thomas down instead of getting into a relationship with him?
Perhaps Hope and Thomas will keep their relationship going on behind everyone's backs. After all, what Brooke Logan (Katherine Kelly Lang) doesn't know, she cannot continue to pressure Hope about.
Hope and Thomas want to be together but she isn't likely ready to be in a full-fledged open relationship just yet. Will Hope and Thomas eventually come clean?
Be sure to catch up on everything happening with B&B right now. Come back here often for The Bold And The Beautiful spoilers, news, and updates.