General Hospital Spoilers UPDATE Monday, August 28: Family Updates, Friendly Favors, Frantic Parental Reconciliations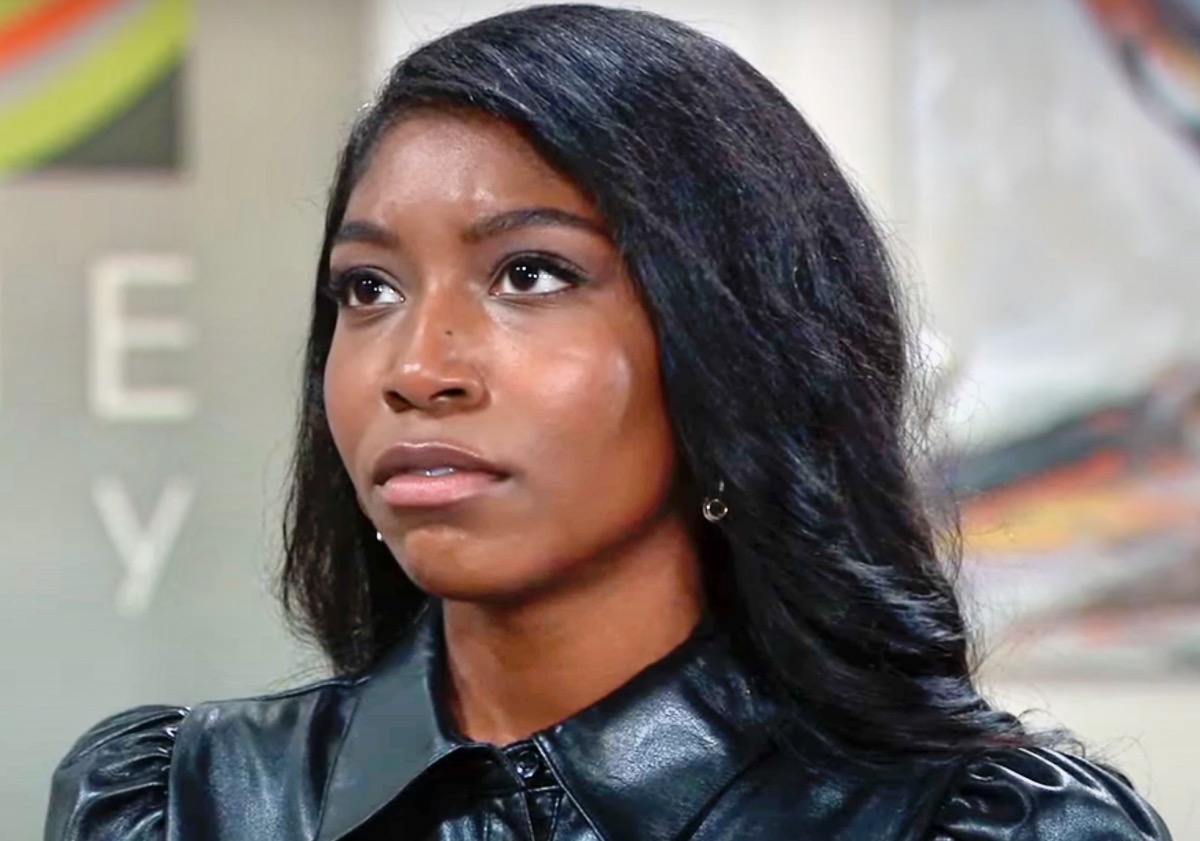 General Hospital spoilers and updates for Monday, August 28 tease family updates, friendly favors and frantic parental reconciliations. Marshall Ashford (Robert Gossett) gives a family update, Anna Devane (Finola Hughes) asks a friendly favor, and Trina Robinson (Tabyana Ali) frantically seeks a parental reconciliation.
General Hospital Spoilers: Elizabeth Baldwin Comforts Hamilton Finn
Elizabeth Baldwin (Rebecca Herbst) tries to comfort Hamilton Finn (Michael Easton) after Gregory Chase's (Gregory Harrison) revelation he has ALS, or Lou Gehrig's Disease.
She cautions Finn not to miss out on what is right in front of him, as he broods over all the lost time with his father, whose condition is fatal.
Finn has already been beating himself up over the lost years with Gregory, which were his fault, even changing his last name to his mother's maiden name.
Elizabeth reminds him it's too easy to lose sight of the present and the time they do have left with each other when beating himself up over the past.
The most they can do is make the best of the remaining time Gregory has-the only good thing about a terminal illness, as opposed to a sudden and unexpected death.
GH Spoilers: Family Updates
At the hospital, Marshall gives an update to Portia Robinson (Brook Kerr) asking her isn't that good news? Marshall may be talking about his making sure that Curtis Ashford's (Donnell Turner) club, The Savoy, continues to run despite Selina Wu's (Lydia Look) threats.
He could also be talking about Curtis' progress with physical therapy, which his even agreeing to it was a huge step forward for his stubborn son.
It's still a long row to hoe for Curtis although he's been making strides with his upper body strength-but as for him getting back together with Portia, he's still pretty resistant.
General Hospital Spoilers: Lucy Coe Confronts Martin Grey
Deception Cosmetics is facing a lawsuit for stealing a product idea, that became "The Deceptor" which idea she got from Martin Grey (Michael E. Knight).
He'd told her not to attach his name to the invention, but then Lucy got nosy and wondered why he wouldn't marry her.
She and Felicia Scorpio (Kristina Wagner) had done some detective work that led to Martin receiving large payments drawn on a bank in Pine Valley, PA.
Lucy perhaps thought this was coming from Martin's third ex-wife, and they broke into Attorney Jackson Montgomery's (Walt Willey) office.
Now he's back suing Deception, and Lucy confronts Martin, asking if he actually believed him, and calls him an idiot for doing so!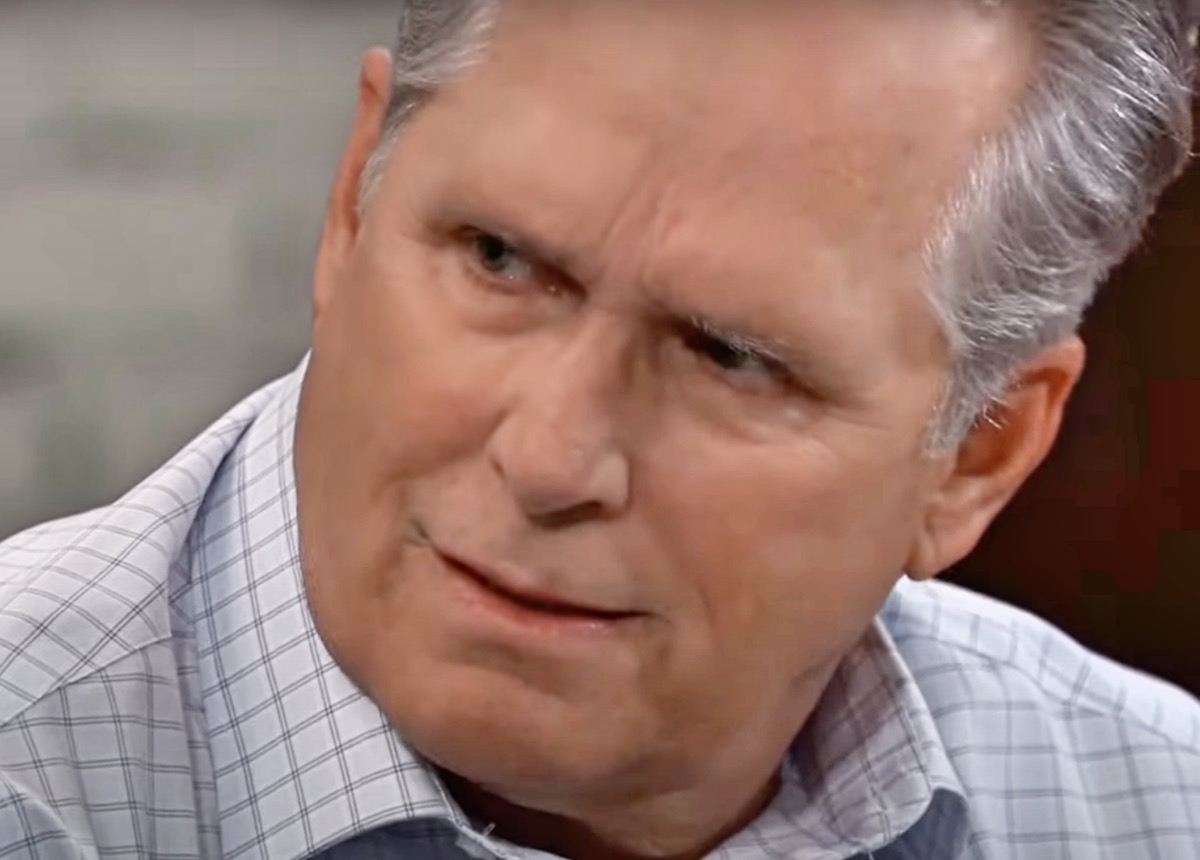 GH Spoilers: Friendly Favors
Elsewhere, Anna asks a friendly favor from her ex-husband, Robert Scorpio (Tristan Rogers) and tells him she needs a favor and no questions asked!
Neither are in the WSB anymore, and neither is Valentin Cassadine (James Patrick Stuart) who she suspects is being blackmailed, possibly over her past.
She can't believe that Valentin would have been the one to burn her house down and leaving her with nothing, as Dante Falconeri (Dominic Zamprogna) had speculated.
Anna is also questioning Valentin's connection to Pikeman, and may want Robert to use his resources to solve the mystery.
General Hospital Spoilers: Carly Spencer Presses Diane Miller
At Carly Spencer's (Laura Wright) house, she continues to press Attorney Diane Miller (Carolyn Hennesy) to try to get Drew Cain (Cameron Mathison) an early release.
It's a huge request since one usually is unable to get an appeal like that to be taken seriously when the inmate has taken a plea bargain.
However, the judge who sentenced Drew was extremely prejudicial and perhaps there is a way to get his sentence reduced on that basis.
Carly is practically in tears as she keeps pressing Diane to help her and Drew. Then she asks her to confirm, so she'll take the case?
GH Spoilers: Frantic Parental Reconciliation
It's obvious that Trina is talking to Josslyn Jacks (Eden McCoy) about the state of her parents' relationship when she says there's gotta be a way to bring them back together.
Curtis is pretty stubborn about not reconciling with Portia, even though she wants to reconcile with him. Their marriage hasn't even been consummated and with Curtis in a wheelchair, it may never be.
It took Trina a long time to forgive her mother for never telling her that Curtis might be her father, but at least he's relating with Trina. Of course she wants them to reconcile, and she seems pretty frantic to do so.
General Hospital Spoilers: Stubborn Nephew Versus Stubborn Aunt
Meanwhile, it's stubborn nephew versus stubborn aunt as Stella Henry (Vernée Watson) seems to be arguing just a bit with Curtis at the rehab.
Curtis, in a wheelchair, looks up at her and tells Stella he's ready to go home. Stella begs to differ, and tells him oh no, you're not!
Stella knows that even though it may take a while, Curtis may still have some more healing to do in his body. She doesn't want him to give up too soon and settle for being able to push himself up and down from his wheelchair seat.
Be sure to catch up on everything happening with GH right now. Come back here often for General Hospital spoilers, news, and updates.