The Young and the Restless Star Mark Grossman Is Done Dating His Co-Stars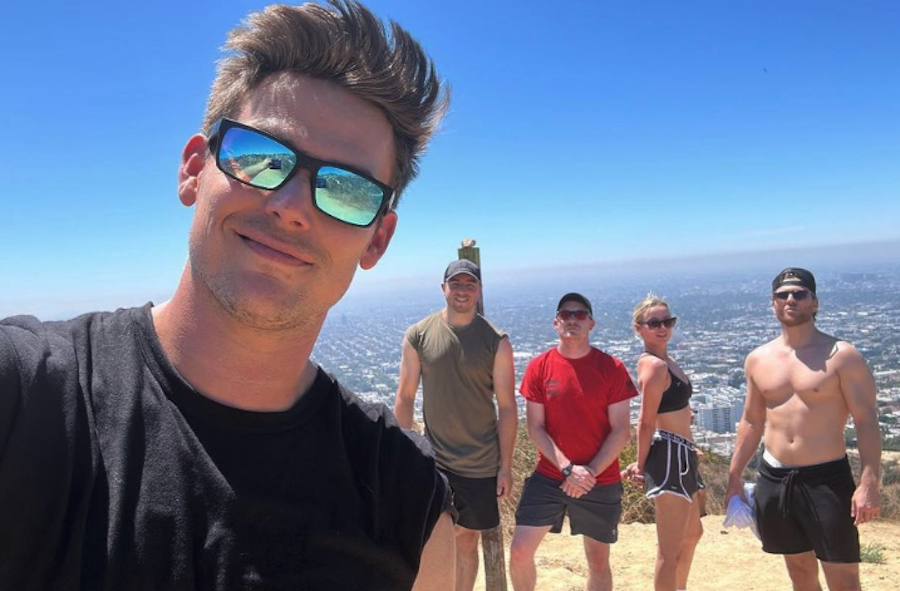 Sometimes you just have to change your strategy a little bit to see if other things will work out better for you. And if there's anyone who is probably thinking that a change of pace is probably a good idea right now, it's The Young and the Restless star Mark Grossman. The actor, who is best known for his role as Adam Newman, seems to have moved on from dating his co-stars – and yes that's a good thing. Here's what you need to know.
The Young and the Restless Star Mark Grossman Is Done Dating His Co-Stars
The handsome actor shared a photo of himself hiking with his pals at Runyon Canyon in Los Angeles. And while the petite blonde in the photo might look like Sharon Case, it's not. Instead, it's a friend that just wants to get a good workout in with Mark and their buddies. 
As many Y&R fans probably already know, Mark had dated both Sharon and Courtney Hope in the past. And while his personal life definitely deserves to remain private, many people think that the relationships might have ruined the chemistry between Mark's character and their own characters on the small screen. That's because a lot of people have noticed a huge difference between Adam Newman and Sally Spectra before Mark and Courtney's breakup and after. And let's just say that the way they interact with one another has certainly changed.
The Young and the Restless Star Mark Grossman Is Not Looking For Love In Genoa City
Of course, Mark is free to date whomever he wants, but is it a good thing for co-stars to date each other, especially when they work so closely with one another in front of the cameras? Some people think it's best to keep things professional where they are supposed to be professional. And it looks like Mark might have finally taken that advice to heart. Now, whether or not Courtney Hope and Sharon Case feel the same way, no one knows. But for now it looks like everyone is looking for love elsewhere than in Genoa City.
Needless to say, The Young and the Restless fans will have to tune in to find out what will happen next! Watch this space as there's more to come. In the meantime, let us know what you think by leaving us a line with your thoughts in our comments section below. The Young and the Restless airs weekdays on the CBS network. Check your local listings for times.