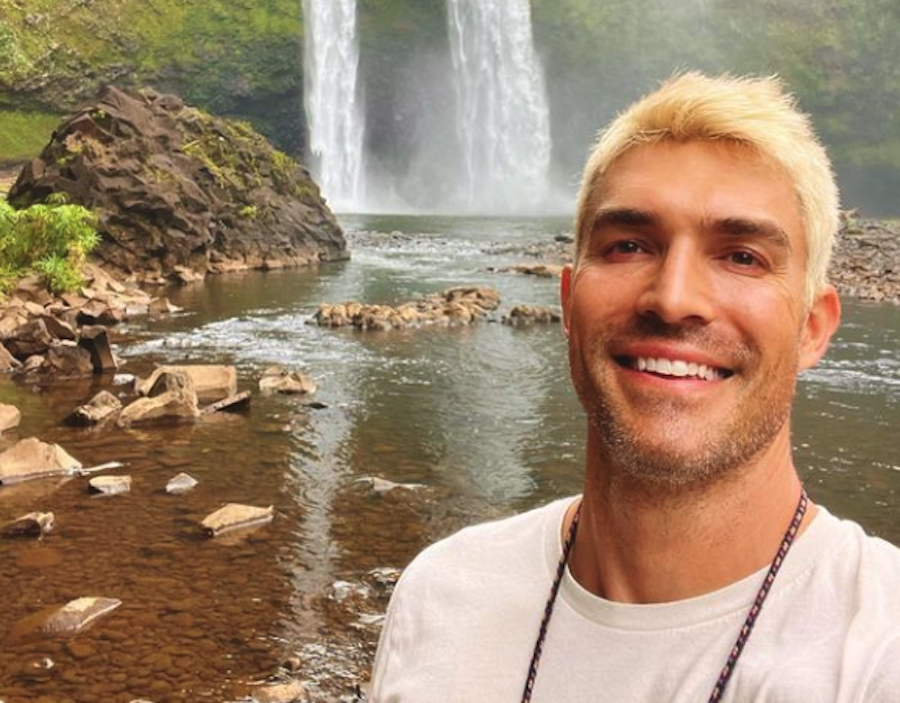 Days of Our Lives star Peter Porte, recently opened up about his character, Dimitri, and what's in store for him next. Keep reading below to find out everything he has to say!
Days of Our Lives Spoilers: Dimitri Is A Master Manipulator
Speaking to Soap Opera Digest in a new interview, actor Peter Porte, who plays Dimitri on the hit Peacock soap, basically said what we all already knew about his character: that Dimitri is one of the most manipulative, and if not also dangerous people in this fictional town of Salem. But at the same time, he also added that fans haven't seen Dimitri's better side yet. He said, "I see him having villainous tendencies, but I don't see him as a villain. He's misguided. Years and years of going to, essentially, 'villain school' and having the bloodline of a villain has placed him in a confusing mental state. But at the core, I think he has a very good heart."
Now, as far as what his intentions are with Gwen, Peter did admit that it's quite complicated at the moment. He said, "Dimitri's trained at manipulation. He's trained at seduction. He's trained at getting people to believe whatever he wants. It's an interesting thing for me to play, and I approach it as he believes all of his lies. On some level, when he is with Gwen, he believes that they could be perfect for one another because he's so stunted emotionally and has been under his mother's spell for so long. On some level he's looking at this romance and believing that it might be real."
Days of Our Lives Spoilers: What's Next For Dimitri?
That said, Peter also added that he's been having a lot of fun working with Miranda Wilson, who plays his mother, Meghan. He explained, "She's a fabulous actress. I love working with Stacy [Haiduk, Kristen], who plays my aunt, too. I love that there are powerful female figures kind of holding the cards and being nefarious and evil. I like being a pawn in that. It gives me somewhere to grow to. And the fact that it's so close to home keeps the stakes even higher."
With that said, Days of Our Lives fans will have to tune in to find out what will happen next! In the meantime, let us know what you think by leaving us a line with your thoughts in our comments section below. Days of Our Lives airs weekdays on the Peacock network. Check your local listings for times.
Be sure to catch up with everything on DOOL right now. Come back here often for Days of Our Lives spoilers, news and updates.