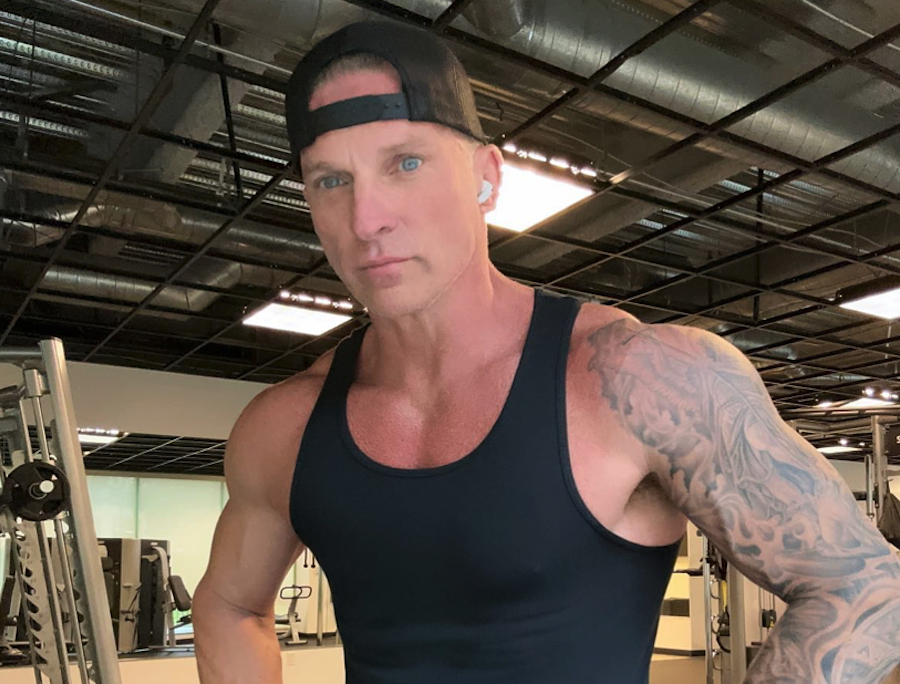 Has his popularity really fizzled down to this all-time low? While there's no doubt that Steve Burton used to be one of the biggest names on General Hospital as his character Jason Morgan, and also the reason why so many people tuned in to the show, the same can't be said about his current role. In fact, it seems like many Days of Our Lives fans have already gotten tired of seeing him in this fictional town of Salem as they think that Harris Michaels really doesn't serve much of a significant role in any of the most recent storylines. Here's what you need to know.
Days of Our Lives Spoilers: Viewers Want Steve Burton Off The Show
While it's safe to say that Steve Burton isn't canceled, he's just not as popular as he used to be and it definitely shows. It also seems like a lot of disgruntled Days of Our Lives fans are pointing their fingers at fired Co-Executive Producer Albert Alarr for bringing Steve back on the show, even though he doesn't really have much of a place in it. Not only that, but it seems like fans have also noticed a difference in Steve's acting lately, too.
Some have even commented on the matter with, "I'll never forgive the fired EP for a LOT of things, but I'm gonna add to the list that he's responsible for us being shackled with Stone Cold Michaels for lord knows how long. #Days," along with, "His main pitch was Harris and Ava pairing and the fact that this getting increased airtime tells you everything about how he saw the show. Initially, a one-year deal… but knowing the writers' penance for keeping things awful, he's stuck for YEARS!"
Days of Our Lives Spoilers: Should Steve Burton Leave Salem?
Another Days of Our Lives critic wrote, "He's been on other shows, has he always been this stiff? We've got a good 8-10 months of his mess. Even with Janet and a new head writer running things, they won't be able to wrap up his stories right away. And I DREADDDDD it."
With that said, Days of Our Lives fans will have to tune in to find out what will happen next! In the meantime, let us know what you think by leaving us a line with your thoughts in our comments section below. Days of Our Lives airs weekdays on the Peacock network. Check your local listings for times.
Be sure to catch up with everything on DOOL right now. Come back here often for Days of Our Lives spoilers, news and updates.