The Bold and the Beautiful Spoilers: Liam Rips Into Finn In Massive Fight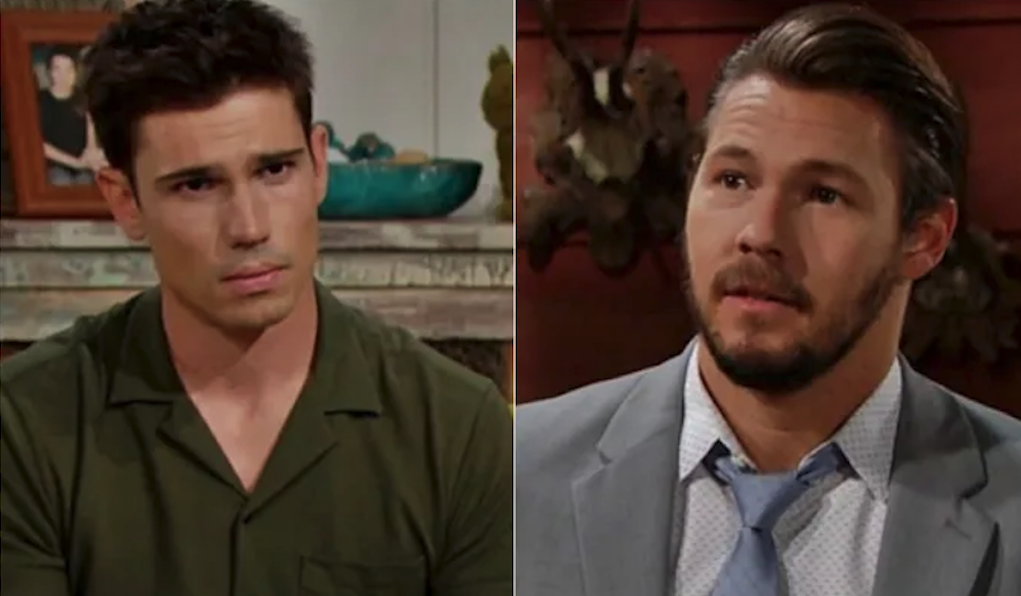 The Bold and the Beautiful spoilers say that Liam Spencer is definitely not holding back, especially when it comes to Dr. John Finnegan. The two are going to have a face off in which Liam will tell Finn exactly what he thinks of him, why he thinks he's no good for Steffy Forrester and why he also thinks he needs to be kept at a distance. Keep reading below for everything you need to know.
The Bold and the Beautiful Spoilers: Liam Rips Into Finn In Massive Fight
According to the latest edition of Soap Opera Digest, after Steffy takes the kids and moves out of the house, Finn is left completely alone, but not for too long. Liam and Finn are going to cross paths and as you can imagine, the Spencer son is going to make it pretty clear that he thinks Finn is no good for the woman that he secretly loves, Steffy.
Speaking to the publication in a new interview, actor Tanner Novlan, who plays Finn on the hit CBS soap, previews, "Instead of Liam trying to repair his marriage and look into the mirror at himself, he's been using the threat of Sheila to scare Steffy and using Kelly and her safety as a chip to drive a wedge in their relationship. Finn's aware of this behavior and he's not going to tolerate it. Liam just tries to put the blame on Finn and use his relationship with Sheila to try to manipulate him, but Finn knows exactly what Liam is doing. He's been over at the house since the divorce trying to get Steffy to feel sorry for him, so Finn has had Liam on the radar for quite some time now."
The Bold and the Beautiful Spoilers: What's Next For Finn?
At the end of the day though, all Finn wants is his family back and according to The Bold and the Beautiful spoilers, he's going to do whatever it takes to make that happen. However, Tanner says, "Steffy is not returning his calls, so he's really worried about his family right now. And that's what matters most to him."
The Bold and the Beautiful fans will have to tune in every day to find out what will happen next. In the meantime, let us know what you think by leaving us a line with your thoughts in our comments section below. The Bold and the Beautifulairs weekdays on the CBS network. Check your local listings for times.
Be sure to catch up with everything on B&B right now. Come back here often for The Bold and the Beautiful spoilers, news and updates.