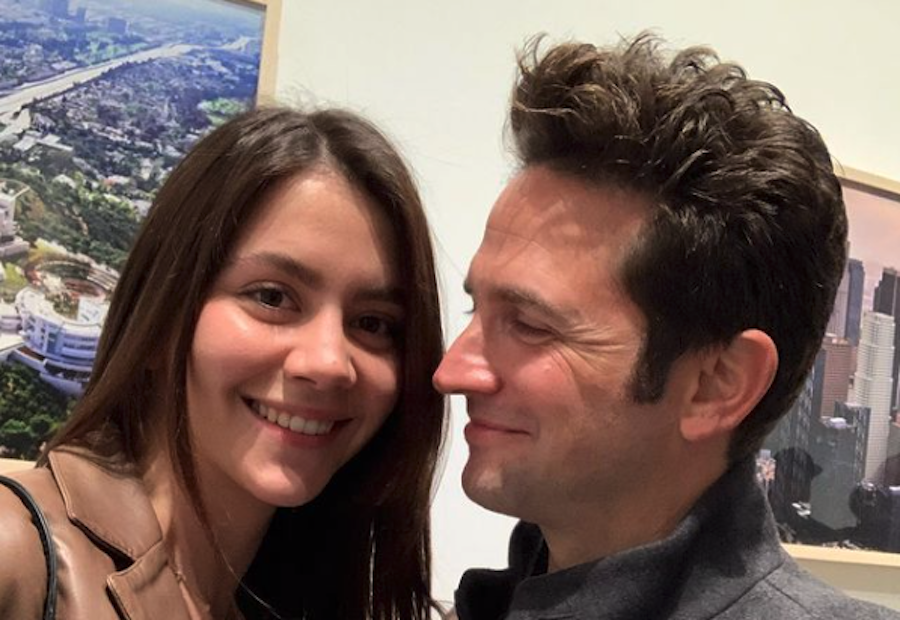 Days of Our Lives news says that Brandon Barash is certainly a very happy man! The actor has announced that he's 'put a ring on it,' so to speak, as he is now engaged to his new fiance, Isabelle Devoto. And of course, he did it in the kind of fashion that you'd only expect from the handsome daytime television actor. Here's what you need to know.
Days of Our Lives Star Brandon Barash Shares Exciting Personal News
Brandon Barash might be one of the most handsome actors in the soap world, but he's also one with the greatest sense of humor, if not personality as well. The DOOL actor shared a photo of the entire proposal on his Instagram account, but before he got down on one knee, he pretended to fake an ankle injury. It's not like we wouldn't expect anything less from him, right? 
"I wasn't nothing more in this life than to be your husband," he said. Needless to say, Isabelle said yes. Brandon's 7-year-old daughter Harper was also a part of the proposal process. Brandon shares his adorable tot with his ex-wife, General Hospital star Kirsten Storms (Maxie Jones).
Back in June 2020, Kirsten couldn't help but get emotional about her ex-husband by calling him one of the best dads on the planet for Father's Day. Sharing several months of Brandon and Harper's best moments from that year, the blonde beauty and proud mom captioned her post with, " I'm not going to get all gushy and sentimental (you made fun of me for buying Harper an extremely large – much bigger than I thought it was going to be – Barbie airplane last night and I'm still "mad" at you.), but you more than deserve an Instagram post today."
Days of Our Lives News: Brandon And Isabelle Are Getting Married!
She continued, "Your love for our kid is endless – I see it in the hugs you give each other when you've only been apart for a few days (pic #1), the way she runs to hold your hand after you've just "danced" (we'll call it dancing, but those moves are hard to describe) to her singing on a hike (pic #2), how proud you are when she's worked to accomplish something (pic #3), and the way you make her laugh & have fun (i.e. wrestling during my FaceTime calls – pics #4 thru #6 – which I actually enjoy watching. Maybe because she sometimes kicks your tush. Heh heh heh). Happy Father's Day, B!"
Wishing Brandon and Isabelle all the best in their new journey!
Be sure to catch up with everything on DOOL right now. Come back here often for Days of Our Lives spoilers, news and updates.