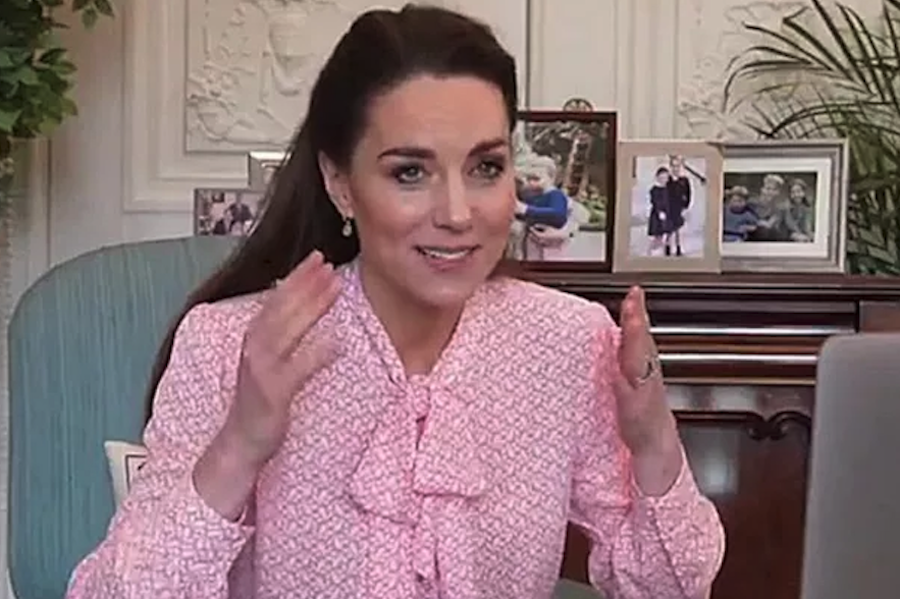 Kate Middleton won't be staying quiet any longer. Apparently, the Princess of Wales is quite upset at the way the royal family's reputation has been tarnished and that's mostly because of the way Prince Harry and Meghan Markle have thrown everyone under the bus in the last several years. Here's what you need to know.
Kate Middleton Is Ready To Fight
Kate Middleton is ready to speak up. And when she does, you better believe that everyone in the room is going to sit up and listen. She's ready to fight in order to uphold the monarchy's reputation even if she has to stand up to the likes of people like Harry and Meghan themselves. After all, her husband Prince William is next in line for the throne and her son Prince George will one day be king of England as well. Kate wants to make sure that the monarchy is in tact for the sake of her family.
One source close to the situation even put it this way, "Kate won't hesitate to keep sticking up for the royals as well as herself. Kate is fiercely protective when it comes to defending her family and the overall interests of the Royal Family. If that means fighting fire with fire at times then she's more than willing to do so – even if it makes her less popular with certain people."
Royal Family News: What's Next For The Princess Of Wales?
The tipster continued, "She's very much the voice of reason and is known within the Firm for being a clear, fair thinker who tries to weigh up all sides before rushing to judgment or thinking ill of anyone."
Now, whether or not the Princess of Wales will have to stand up for the royals remains to be seen as a separate report suggests Harry and Meghan are done trash talking the royals. They've said everything they've had to say and just want to move on with their lives already. But then again, there's always a chance they could be working on chapter two! Watch this space.
Tell us, what do you think of this story? Drop us a line in our comments section below with your thoughts. Also, don't forget to come back right here for all the latest news and gossip about all of your favorite British royals, Hollywood actors, and reality television stars. We've got you covered.