General Hospital Spoilers UPDATE Friday, July 21: Frightening Outcomes, Devious Plots, Drug-Induced Deception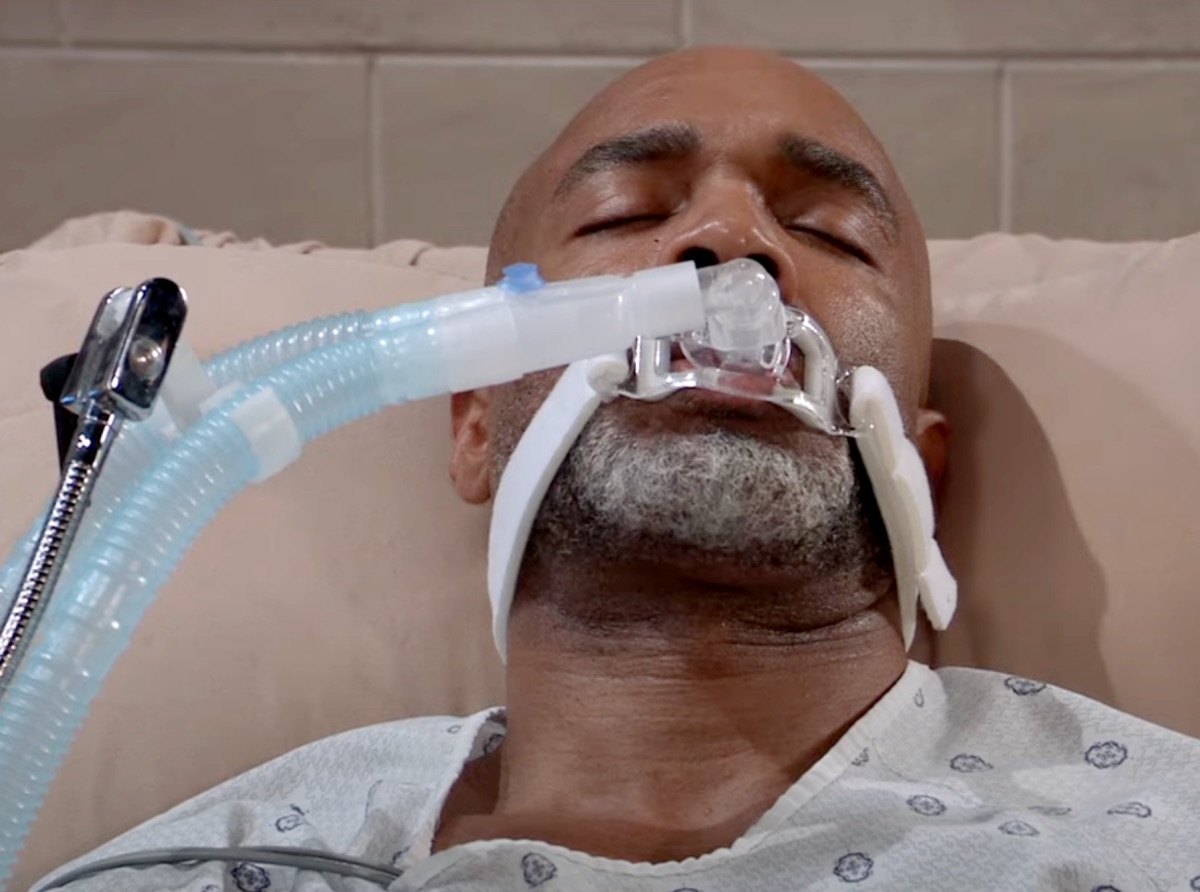 General Hospital spoilers and updates for Friday, July 21 tease frightening outcomes, devious plots and drug-induced deception. Curtis Ashford (Donnell Turner) is frightened, Damon Montague (Darin Toonder) continues his devious plotting, and Sasha Gilmore (Sofia Mattsson) is under a drug-induced deception.
General Hospital Spoilers: Frightening Outcomes
Curtis is awake but he's obviously frightened as he tells TJ Ashford (Tajh Bellow) and Portia Robinson (Brook Kerr) none of them seem surprised that he can't feel his legs! It's hard to say if he's more afraid of the paralysis itself or that no one told him he's paralyzed, although that is difficult to do when someone's just woken up. They are finding out the same time Curtis is, although they have been concerned about residual damage.
More tests will obviously have to be done to determine if the paralysis is permanent or it could be temporary. If there's swelling from the surgery on his spine it may just be temporary.
GH Spoilers: Devious Plots
Also at General Hospital, where Sasha has been brought in handcuffed to a wheelchair after stabbing Cody Bell (Josh Kelly) Montague argues with Gladys Corbin (Bonnie Burroughs). He gets in her face and tells her she's done her part, and he'll do his-Gladys never expected Sasha to hallucinate from the pills and get violent. With the plot they have going for Gladys to keep Sasha in her guardianship and have free access to her money to gamble away, he'll make sure Sasha is deemed incompetent. The only problem is she might be put in jail or a mental institution-what happens when the gravy train breaks down?
General Hospital Spoilers: Robert Scorpio Flirts
By a row of snack machines, it's difficult to tell whether Robert Scorpio (Tristan Rogers) is flirting or just being sarcastic as he asks, "Only one thing for Killer Miller"? He's run into Diane Miller (Carolyn Hennesy) who looks slightly annoyed at the question-she's still mad after he paid too much attention to Holly Sutton (Emma Samms). She wants a one woman man and she won't share him, and the question could be an allusion to that.
It certainly couldn't be taken as nutritional advice or a reference to a particular favorite snack! Will these two ever quit playing games and get it on?
GH Spoilers: Austin Gatlin-Holt Receives Reassurance
Austin Gatlin-Holt (Roger Howarth) receives reassurance from Ava Jerome (Maura West) when he asks what happens when someone disappoints her. She's not disappointed but is he getting ready to confess he's in on everything with Mason Gatlin (Nathanyael Gray), which Sonny Corinthos (Maurice Benard) overheard? A patient, Gordon Stevens (Maurice Hall) interrupted the double date he and Ava were having with Sonny and Nina Reeves (Cynthia Watros) and Sonny went out to break up the argument. Maybe Austin's getting ready to come clean to Ava and wants to test the waters.
General Hospital Spoilers: Carly Spencer Is Comforted
Meanwhile, at Pentonville, Carly Spencer (Laura Wright) is comforted but still looks worried when Drew Cain (Cameron Mathison) tells her it's taken care of. Perhaps she's asking about the protection that Sonny promised Drew behind bars – but he's still a bit suspicious of Cyrus Renault (Jeff Kober). Even if Drew was worried about something behind bars he wouldn't let on to Carly.
He doesn't want her to worry even if Pentonville is a little dangerous. He's been through worse with the Cassadines.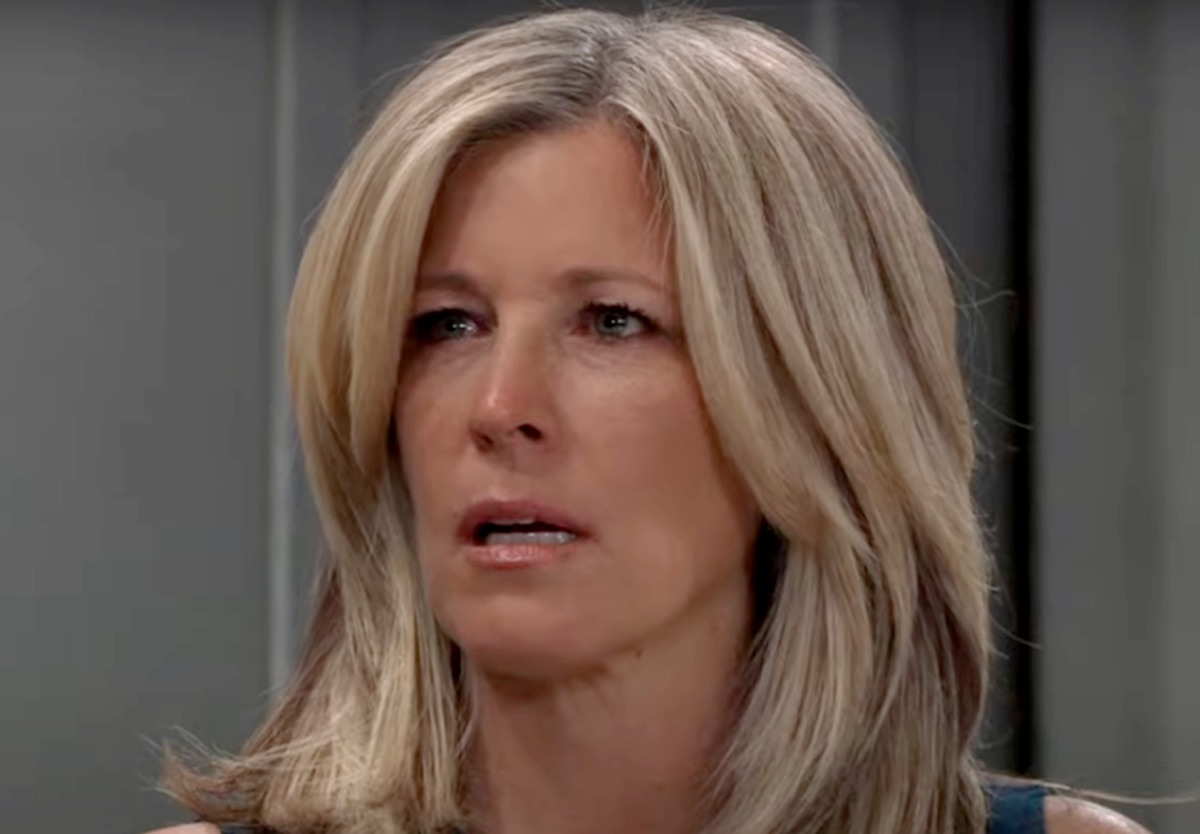 GH Spoilers: Dex Heller Receives A New Assignment, Josslyn Jacks Shocked
At the Metro Court Pool, Josslyn Jacks (Eden McCoy) is shocked when she finds out Dex Heller (Evan Hofer) has a new assignment. They talk about bullets and attacks, and she tells him they both know who that bullet was meant for. Whether she means the one more recently taken by Curtis or the one taken by Dex at a warehouse, Sonny had to be the target. She's obviously trying to talk Dex out of continuing to work for Sonny.
General Hospital Spoilers: Toast Interrupted?
Meanwhile, Sonny is probably still with Nina continuing their date after they split off from Ava and Austin. Sonny asks if there's a problem with his toast, as Nina likely is leaving in a hurry. They're all at the Port Charles Grille, and Nina's probably been called about Sasha stabbing Cody at the Metro Court Pool and rushes to GH. No doubt Sonny will go with her since he's close to Sasha as well and worries about her.
They will be shocked when they get the story of what happened, everyone thought Sasha was past the problems. Nina had even written a letter of recommendation for her to be discharged from her guardianship.
GH Spoilers: Drug-Induced Deception
No one but Gladys and Montague really know that Sasha is under a drug-induced deception as the new pills he put her on interact with her others to make her hallucinate. She tries to explain why she stabbed Cody but she was seeing him as Cyrus the whole time-and she's seriously off-balance as she says she knew she had to stop him! It could be explained as a bad case of post-traumatic stress disorder but even that would keep Sasha in a mental hospital at the best, imprisoned at the worst. Sasha looks like she's a wounded animal ready to attack as she tries to explain her actions.
Be sure to catch up on everything happening with GH right now. Come back here often for General Hospital spoilers, news, and updates.