Get To Know The Bold and the Beautiful Star Don Diamont A Little Bit Better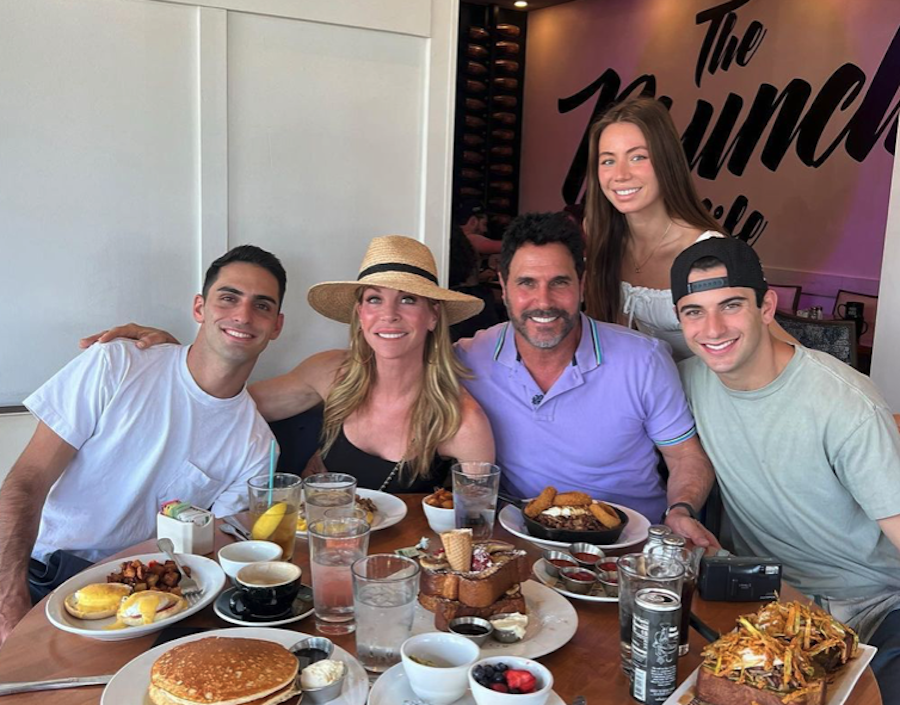 Sometimes you think you know some of your favorite daytime television stars until you realize that there's still so much more to learn about them. This time around The Bold and the Beautiful star Don Diamont, who is best known for his role as Bill Spencer on the hit CBS soap, recently opened up about some of the things he loves to do along with some of the hidden talents that he has. Keep reading below for everything you need to know.
Get To Know The Bold and the Beautiful Star Don Diamont A Little Bit Better
Speaking to Soap Opera Digest in a new interview, the handsome actor was asked whether or not he can do a foreign accent. He responded with, "Depending on what it is, sure. I can do French. I played a Latin lover in a film, so I did a generic Latin. Scott [Clifton, Liam] is extraordinary with that. He can do every accent there is. Darin [Brooks, Wyatt] is the same. They are extraordinary."
When asked if he would like to pick up a new skill, the handsome actor said, "Archery? Actually, if I could build stuff. Scott Reeves [ex-Ryan, Y&R et al] is Mr. Refurbish, and I wish I could be him. I have none of his skills. If I can hang a picture straight, I feel like that is an accomplishment."
And believe it or not, Don also said that he always procrastinates with paperwork. That, and he has a favorite day of the week. He said, "It's definitely Friday on an intense work week. When we wrap on a week like that, it's Friday for sure."
The Bold and the Beautiful Star Don Diamont Is A Fan Of Fridays
Now that's something we can definitely agree with Don on. But then again, if there's a reason why we love Fridays so much it's because we get to see a new episode of The Bold and the Beautiful. That's always a good way to start off the weekend, right?
In the meantime, let us know what you think by leaving us a line with your thoughts in our comments section below. The Bold and the Beautiful airs weekdays on the CBS network. Check your local listings for times.
Be sure to catch up with everything on B&B right now. Come back here often for The Bold and the Beautiful spoilers, news and updates.