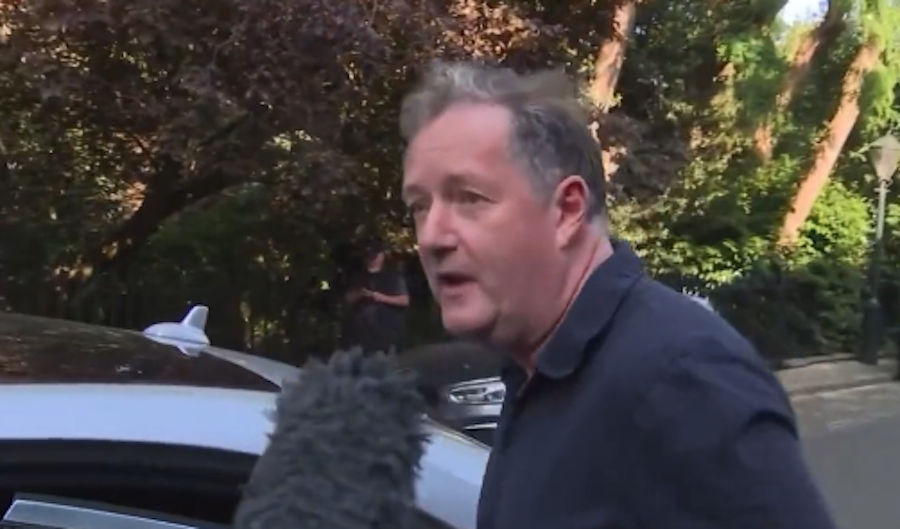 Forget about just losing his job, there's a chance that he might lose his freedom, too. There's a lot of speculation on the internet that suggests Piers Morgan might end up behind bars. That is, if Prince Harry manages to win his court case against the Mirror Newspaper Group, as he claims that his personal phone was hacked many times in the past. Not only that, but Harry also suggested that the British television personality might have used some extreme imitation tactics to silence him in order to make him drop his lawsuit. Keep reading below for everything you need to know.
Is Piers Morgan Going To Jail?
In his opening statement in court, the Duke of Sussex said that Piers Morgan might or might not have tried to intimidate him in trying to stay quiet about some of the British media's shady tactics. He said, "Both myself and my wife have been subjected to a barrage of horrific personal attacks and intimidation from Piers Morgan, who was the Editor of the Daily Mirror between 1995 and 2004, presumably in retaliation and in the hope that I will back down, before being able to hold him properly accountable for his unlawful activity towards both me and my mother during his editorship."
Sky News managed to get Piers' reaction from Harry's testimony. When asked if he watched any of it, Piers said, "I wish him luck with his privacy campaign and look forward to reading it in his next book."
Of course, many royal fans and critics alike slammed Piers on social media with comments such as, "Usual arrogant statement from the classless Morgan. Treated Harry and Meghan as cash cows," along with, "Piers knows it's not about privacy, it's about the illegal gathering of information. It's not just Harry, it's 8 other people against him. He's already been thrown under the bus. So yeah it's best he keep his mouth shut."
What's In Store For Piers Morgan And His Future?
Another critic wrote, "Harry ascribed Piers' weird obsession with Meghan as intimidation and an attempt to frighten him into dropping this case. Harry ascribed Piers weird obsession with Meghan as intimidation an attempt to frighten him into dropping this case This is more menacing if cold and deliberate and not just that he is a creep obsessed with a beautiful woman he can't have.
Now, whether or not Piers does end up paying the price or his tabloid crimes, remains to be seen. After all, he was fired from his previous job at The News of the World for his unethical journalistic behavior as well.
Tell us celebrity gossip fans, how do you feel about this story? Contribute to the buzz by dropping us a line with your thoughts in our comments section below. Also, come back here for all the latest news about your favorite Hollywood and reality television stars right here.