Melissa Claire Egan Reveals What It's Really Like To Work With Mark Grossman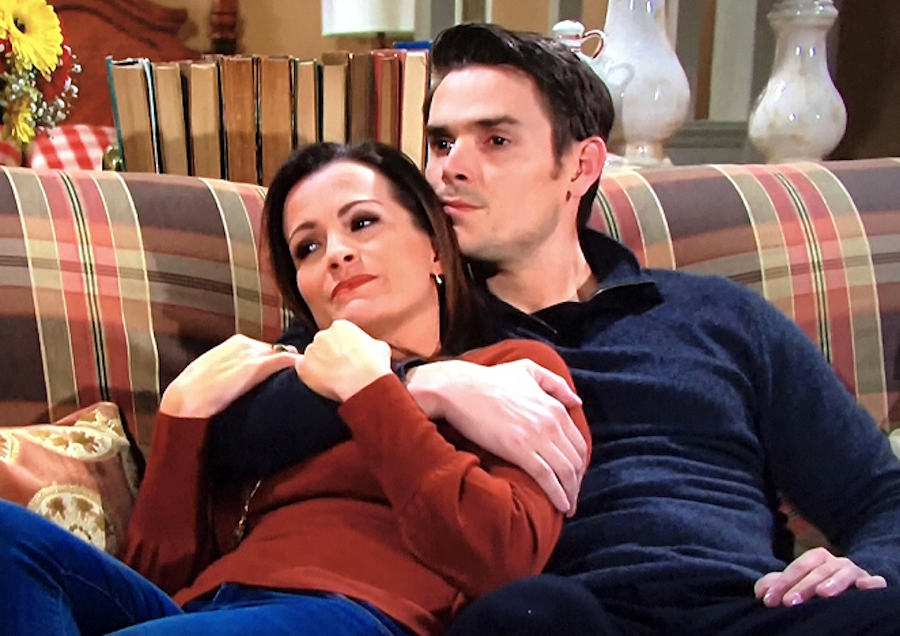 Some people just have all the luck in life and one of them just happens to be The Young and the Restless star Melissa Claire Egan. The actress, who is best known for her role as Chelsea Newman on the hit CBS soap, recently opened up about what it's really like to work with Mark Grossman, who is best known for being Adam Newman. Here's what she has to say!
Melissa Claire Egan Reveals What It's Really Like To Work With Mark Grossman
In an interview with Soap Opera Digest, the brunette beauty had nothing but glowing things to say about her co-star. She put it this way, "Mark is a very talented actor and we love running lines over and over and over and over. We're very similar in that way and he makes a great Adam. I love that Chelsea and Adam have reached this friendship and understanding."
Melissa continued, "It's a much different version of Adam and Chelsea. They're not fighting or passionately loving. They can make peace and just care a lot for each other and who knows what can happen again in the future? Chelsea is really, genuinely happy for Adam that he's having another baby and I think that's really mature of her. This was the love of her life for a long time, so she's grown a lot as a person that she can truly be happy and excited for Adam. In 11 ½ years, I've never seen Chelsea and Adam like this, so it's a new thing to explore and experience, and Mark brings so much to it."
Melissa Opens Up About Her Favorite Y&R Storyline
Melissa also added that one of her all-time favorite scenes was when Chelsea realizes that Adam was still alive and that he had to pretend to be Gabe for some time. She explained, "Justin [Hartley, ex-Adam] is one of my best friends and I loved working with him so much. That story was really well-written and so juicy, and the fans lost their minds over that episode. I also really loved the whole episode of Chelsea finding Adam's wedding ring on Chloe's wedding day and Chelsea realizing her best friend was behind his death, or when she thought he was dead at the time. That was years of buildup to that one huge moment. And, of course, I was also really moved by the writing with Billy and Chelsea on the roof [during her suicide attempt]."
With that said, The Young and the Restless fans will simply have to tune in each and every day to find out what will happen next. In the meantime, let us know what you think by leaving us a line with your thoughts in our comments section below. The Young and the Restless airs weekdays on the CBS network. Check your local listings for times.
Be sure to catch up with everything on Y&R right now. Come back here often for The Young and the Restless spoilers, news and updates.