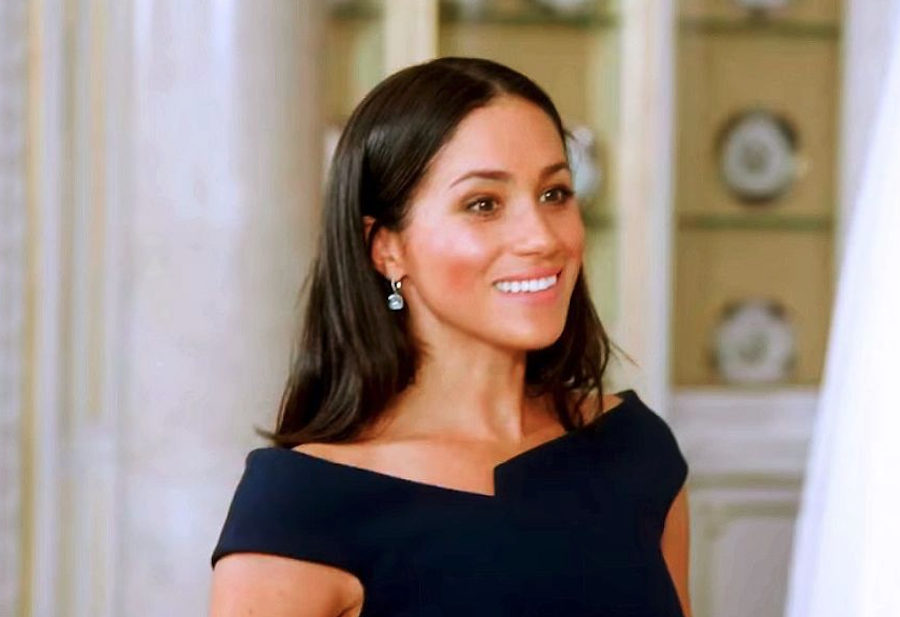 Even though they've both lived very different lives and are very different people, it seems as though royal critics can't help but compare Meghan Markle to Princess Diana. In fact, one member of the Royal Rota believes that the Duchess of Sussex is playing the same media games that the late Princess of Wales played back when she was still married to Prince Charles, who is not King Charles. Keep reading below for everything you need to know.
'Shameless' Meghan Markle Being Compared To Princess Diana
In his latest column for the Daily Mail, Wootton compared Meghan Markle's supposedly shameless ways to how Princess Diana used to operate back in the day. He said, "It was a predictable script taken straight out of Meghan Markle's masterclass in 'how-to-get-everyone-talking-about-me-again' Hollywood PR 101. After months of purposefully shunning the spotlight, allowing her hapless husband Harry to shoulder the backlash against his grotesque and unnecessarily nasty royal shaming tell-all Spare, the Duchess of Woke has viscerally exploded back into public consciousness, with a three-step campaign seemingly taken straight from the Princess Diana playbook."
If that weren't enough, Wootton also believes that the Duchess of Sussex has been very calculating in how she's been trying to steal the spotlight away from King Charles before his coronation day. He thinks that Meghan is doing all of this simply because she's jealous that she doesn't have a spot in the royal spotlight anymore. And if she can't be there, then apparently Meghan is doing everything she can to deflect attention away from the coronation. At least, that's what Dan Wootton believes.
Royal Family News: What's Next For Meghan Markle?
Wootton put it this way, "Having decided it is just too risky to join her husband at the Coronation, given the likelihood she would be booed by the royalist heavy crowds in London this Saturday, there was no opportunity for Meghan to re-emerge via the first Coronation in 70 years, as she may have initially planned. So now she's doing it her own way: Guerrilla style."
Needless to say, Meghan Markle herself has not made any comments about the matter, although at this point it's doubtful that she will even say anything to begin with.
Tell us celebrity gossip fans, how do you feel about this story? Contribute to the buzz by dropping us a line with your thoughts in our comments section below. Also, come back here for all the latest news about your favorite Hollywood and reality television stars right here.