Meghan Markle Didn't Make The Platinum Jubilee 'All About Her' Says Expert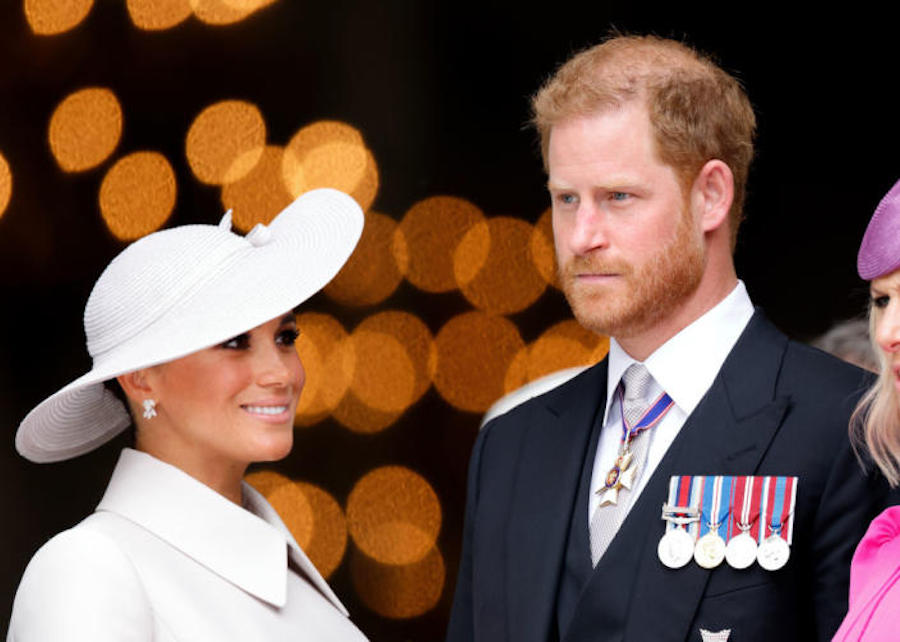 Meghan Markle didn't make the Platinum Jubilee celebrations "all about her." At least, that's what body language expert Judy James believes. She says the Meghan's behavior at St. Paul's Cathedral during Queen Elizabeth's Thanksgiving service proved that she wasn't looking to have the spotlight on her at all. Keep reading below everything you need to know.
Meghan Markle Didn't Make The Platinum Jubilee 'All About Her' Says Expert
"Her smile never faltered and it looked congruent enough to be convincing," James explained in an interview to Yahoo Life. "She looked calm and upbeat and did not make it all about her. There were few if any PDAs apart from the hand clasp and the one hand she placed on Harry's back, which seemed to be a loving reminder that they were keeping a lower profile."
What's more, Meghan also managed to show a different side of her personality that royal fans often don't get to see. "She looked fun playing with Zara Tindall's daughters, while the A team posed on the balcony and there were no smaller signals that any cameras picked up to suggest exchanged glances or whispering between her and Harry when they were relegated to the back row," James explained.
Meanwhile, Prince Harry, who many say often wears his heart on his sleeve, had a harder time trying to keep discreet about his true feelings. 
"His haunted eye expression returned during the service," James explains. "The fluctuating body language did suggest he might be missing some members of his family but the relegation from US A-list to UK B-list must also have been hard to take."
British Royal News: Will The Cambridges And The Sussexes Ever Get Along?
She also believes that the rift between the Duke and Duchess of Sussex with the Duke and Duchess of Cambridge might soon turn into a permanent one if something is not done. 
James said, "The 'ignore' always tends to be the lowest point of any rift as it means communication stops altogether. Unless we are treated to some official photos now of William and Kate posing happily with Harry and Meghan and their children, the break could actually be final."
In the meantime, let us know what you think with your thoughts in our comments section again. Be sure to catch up with everything on the British Royal Family right now. Come back here often for the British Royal Family news and updates.