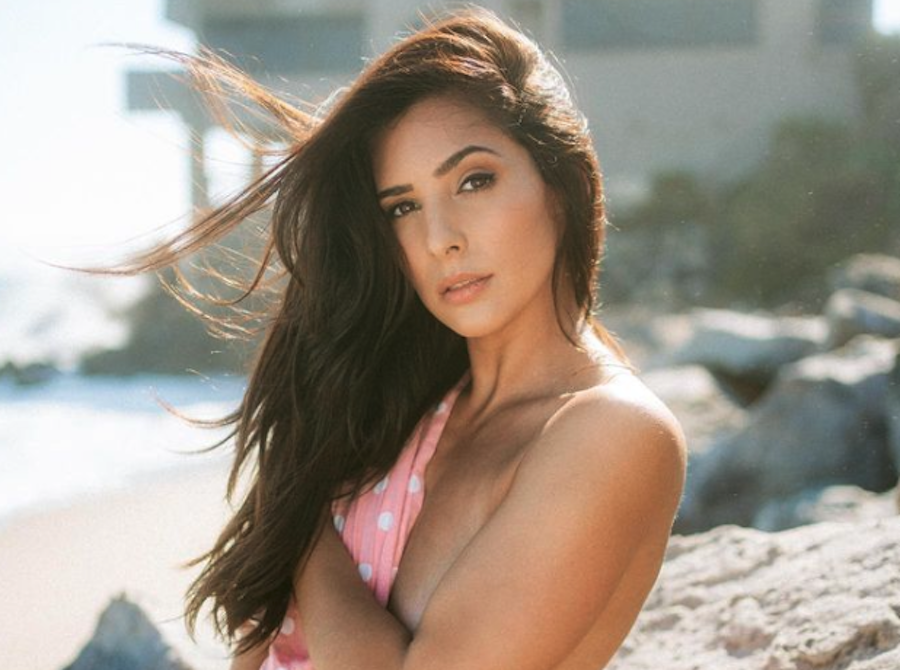 It looks like this is the end of an era – a DiMera era. Days of Our Lives comings and goings say that Camila Banus is leaving Salem! The actress, who is best known for her role as Gabi DiMera on the hit Peacock soap, has released a statement about her departure. Here's what she has to say.
Days of Our Lives News: Camila Banus Is OUT – Ends Her Run As Gabi DiMera
According to The Wrap, Camila says that she feels as though this is a good time for her to step away from the soap and step into hopefully some bigger shoes in the entertainment industry. She said, "There's definitely been a lot of changes at DAYS the last couple of years, one being moving to Peacock. Although it's been wonderful and we've had a super great reception, for me, I felt like that was kind of like the initial start for changes happening in general. And I kind of just saw that as a sign for me to start the next chapter in my life." 
Camila also said that she wanted to stay on Days of Our Lives, but couldn't figure out the right logistics with the show's frontrunners. She said, "I was, honestly, open to renegotiating a certain type of shooting schedule where I would have a little bit more time off. But they didn't go for it. And certain other factors that were involved that they didn't go for."
Days of Our Lives News: What's Next For Camila And Her Career?
Back in November, Camila opened up to Soap Opera Digest about her character's chemistry with Stefan DiMera, who is played by Brandon Barash. She said at the time, "I think the fun thing with Gabi and Stefan is, it's always this chase with them; it's the best part of them," but also added, "It was very clear that Stefan has nothing and wants nothing to do with Gabi, so as much as Gabi may want to push, there's written obstacles that she cannot just override. So we've taken this as far as the script is allowing us, you know. So that's why we haven't really planned too much: because we're going on this ride."
Camila also opened up about working with Nadia Bjorn (Chloe Lane). She said, "It's really nice to see Gabi kind of have, in this love triangle, have another match, another equal, another somebody that's kind of, like, meeting her there and not kind of backing down."
Of course, Days of Our Lives fans will have to tune in for all of the action! In the meantime, let us know what you think by leaving us a line with your thoughts in our comments section below. Days of Our Lives airs weekdays on the Peacock streaming network. Check your local listings for times.
Be sure to catch up with everything on DOOL right now. Come back here often for Days of Our Lives spoilers, news and updates.