The Young and the Restless Spoilers: Tucker And Ashley To Be The Next Power Couple In Salem?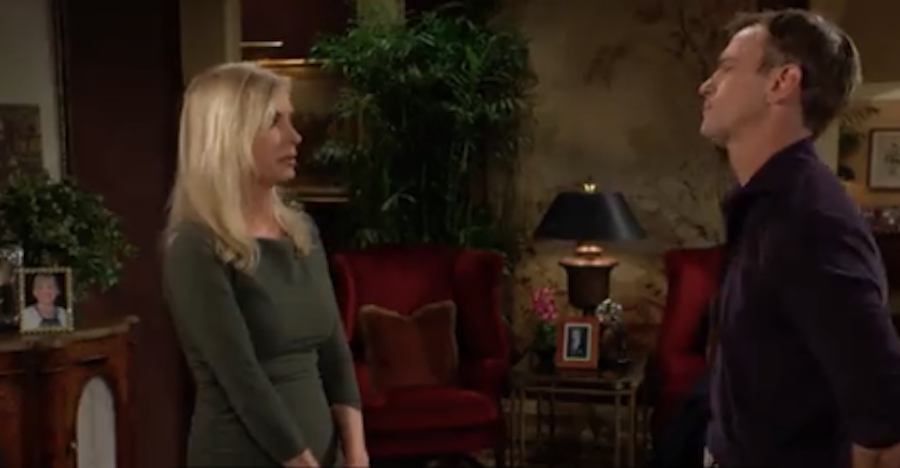 Jack and Diane who? The Young and the Restless spoilers indicate that there might be a new power couple in this fictional town of Genoa City and they are two people who will most certainly give everyone around them a good run for their money. Of course, we are talking about Ashley Abbott (Eileen Davidson) and Tucker McCall (Trevor St. John). Keep reading below for everything you need to know.
The Young and the Restless Spoilers: Tucker And Ashley To Be The Next Power Couple In Salem?
With all eyes on Jack Abbott (Peter Bergman) and Diane Jenkins (Susan Walters) now that the two of them are engaged to get married, let's not forget that Tucker and Ashley have been playing a little physical game of cat and mouse, too. In fact, a lot of fans believe that if they were to get together, they would become a force to be reckoned with, especially with Tucker's ability to see things two steps ahead of everyone and Ashley's undeniable intelligence and clever risk taking.
Needless to say, many The Young and the Restless fans and critics had a lot to say about the dynamic between Tucker and Ashley on social media. There are a lot of people who believe that these two should join focus for several different reasons. Some took to Twitter to share opinions such as, "Tucker and Ashley should be the next power couple and knock Jack and Diane down a few notches. All move into Abbott house to aggravate Jack. Devon should buy Mcall Unlimited and beat Victoria at her game," along with, "Just watched this riveting scene between Ashley and Tucker when he receives the text from Devon and the onscreen chemistry  between @trevorstjohn and @eileen_davidson is soap magic. While these two are cute together I wonder if Audra will end up pregnant and throw them off the rails. Audra is a little messy & might use a that or something else as some type of leverage."
The Young and the Restless Spoilers: What's Next For Tucker And Ashley?
Another critic wrote, "I like Ashley & Tucker together. But I really like seeing any of the 4 Abbott siblings interact. I want Ashley and Jack to make up and I want Jack to kick Diane out!! But who knows how this Diane and Jack mess will end? Probably with Diane being murdered!"
With that said, The Young and the Restless fans will just have to tune in to find out what will happen next. In the meantime, let us know what you think by leaving us a line with your thoughts in our comments section below. The Young and the Restless airs weekdays on the CBS network. Check your local listings for times.