Days of Our Lives Head Writer Ron Carlivati Dishes On Bo And Hope's Epic Return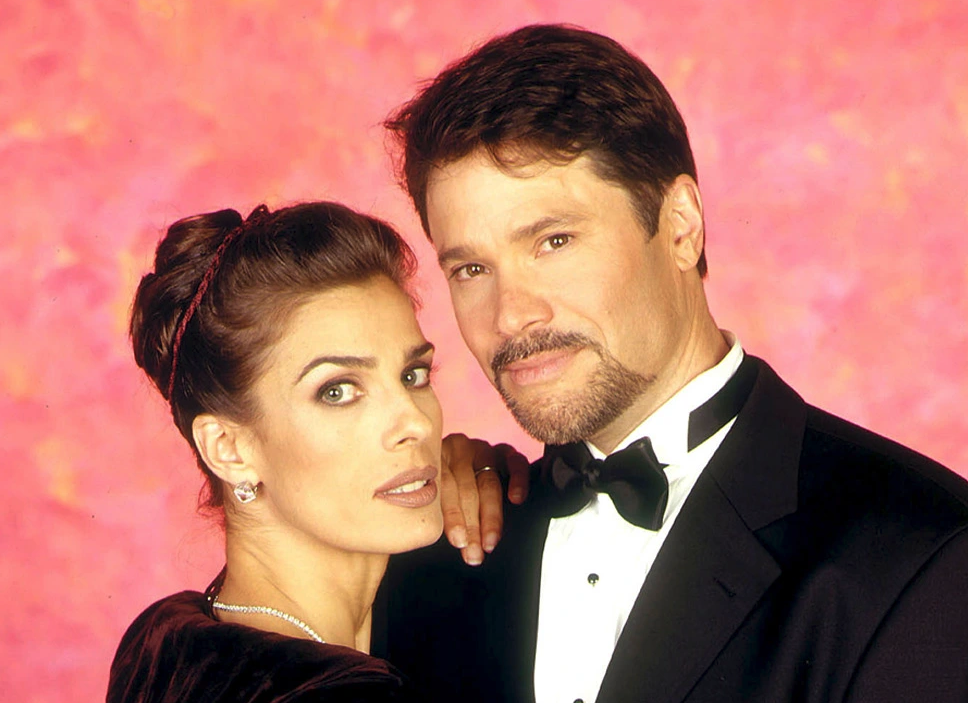 Days of Our Lives news says that if there's anything that we've learned about life in Salem, it's that you can never really say good-bye. That's because it's more like 'see you soon,' as more often than not the soap's biggest stars almost always return back home. If there are two people who know that feeling all too well right now, it's definitely Peter Reckell (Bo) and Kristian Alfonso (Hope). Luckily for fans, Days of Our Lives Head Writer Ron Carlivati recently opened up about Bo and Hope's return and what fans can expect to see from it. Keep reading below for all of the spoilers you need to know.
Days of Our Lives Head Writer Ron Carlivati Dishes On Bo And Hope's Epic Return
Speaking to Soap Opera Digest in a new interview, Carlivati said that in the back of his mind, he always knew that Bo and Hope's love story would continue one way or another. It was just a matter of making it happen. He said, "Yes, which I hope was pretty obvious to everyone that by ending with Bo no longer in heaven, but alive and in a cryogenic tube, that we were at least hoping to pick it up, if not planning to pick it up. I knew it was a gamble to end on a cliffhanger because we had no guarantee that BEYOND SALEM would get picked up for another season. We hoped maybe that might help if there was an outcry of people wanting to see what was gonna happen next, but we knew it was a great ending and we went with it, kind of crossing our fingers that we would be able to pick up that story."
Now, as far as what direction Bo and Hope's story is going to go in now, Carlivati said that he can't say much, but he can say that they will pick up where they last left off. He said, "Hope is on this quest to find Megan and it involves her having to deal with Harris again because he may have a clue that she needs. She's loath to get involved with him again because they had this cat-and-mouse relationship for all that time — and he tried to kill her. We know that Bo is floating around out there somewhere in Megan's clutches, but we have no idea the condition that he has awakened in. The last we saw Bo, he was dying of a brain tumor and now he's alive, but where is he and what condition is he in? So the whole idea is that Hope is on a collision course with Bo and she's unaware of it, but the audience knows."
Days of Our Lives News: What's Next For Bo And Hope?
Of course, Days of Our Lives fans will have to tune in to find out what will happen next! In the meantime, let us know what you think by leaving us a line with your thoughts in our comments section below. Days of Our Lives airs weekdays on the Peacock network. Check your local listings for times.
Be sure to catch up with everything on DOOL right now. Come back here often for Days of Our Lives spoilers, news and updates.