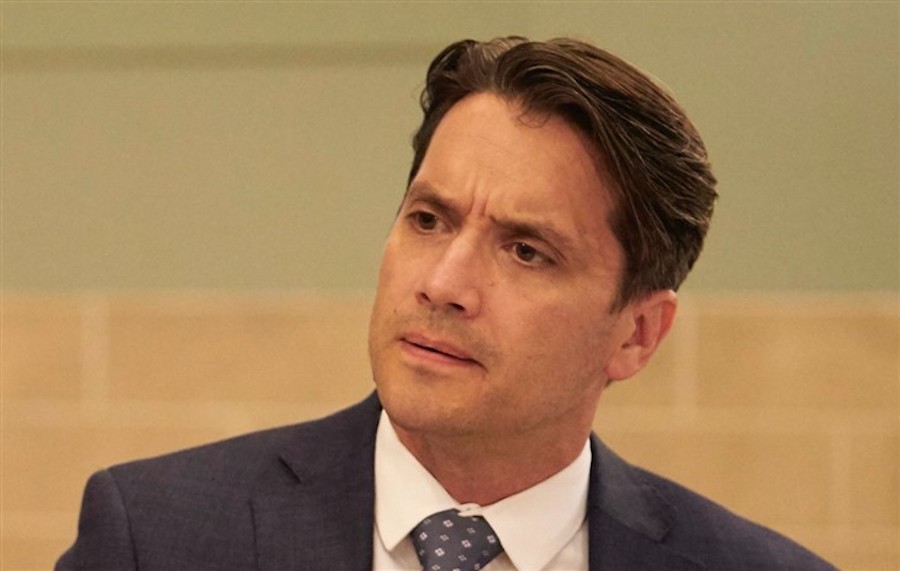 General Hospital spoilers say that Dante puts Dex in the hot seat and tries to get him to confess the truth about his little stint in the freezer at Pozzulo. But will he actually fess up and tell the truth about everything that led him there? Well, it depends on how hard Dante will push him to spill the beans. Keep reading below for everything you need to know.
General Hospital Spoilers: Dante Puts Dex In The Hot Seat
Speaking to Soap Opera Digest in a new interview, Evan Hofer, who plays Dex on the hit ABC soap, puts it this way to the publication, "Dex feels like Dante is advocating for him. But Dex is still in the headspace that Dante is refusing to let this go and is only going to get in the way of his and Michael's plan and so he can't involve the police, even if they are on his side."
Dex continues, "So I think he is going to try to keep the police at arm's length so that he can have them as a resource when he does need them, but right now, he doesn't need them sticking their noses in his plan."
General Hospital spoilers say that even though Dex stonewalls Dante, he can sense that Dante is feeling pulled in the opposite direction. While he knows that he should enforce the law, he's also looking in the opposite direction when his father bends it. Evan adds, "Dex is good at reading people. He can tell that Dante is having this internal conflict. And he thinks that maybe, at some point, he can use that against him – this advantage."
General Hospital Spoilers: What's Next For Dex?
Now, whether or not that actually happens remains to be seen. But if there's anything that we've learned about Dante over the years, it's that he can sure be intimidating, especially when it comes to things that he wants. Watch this space.
That said, fans will have to tune in to General Hospital each and every day to find out what's in store for the future. Until then, let us know what you think by leaving us a line with your thoughts in our comments section below. General Hospital airs weekdays on the ABC network. Check your local listings for times.