General Hospital Spoilers UPDATE Thursday, March 2: Congratulations, Catching Up And Catch-22s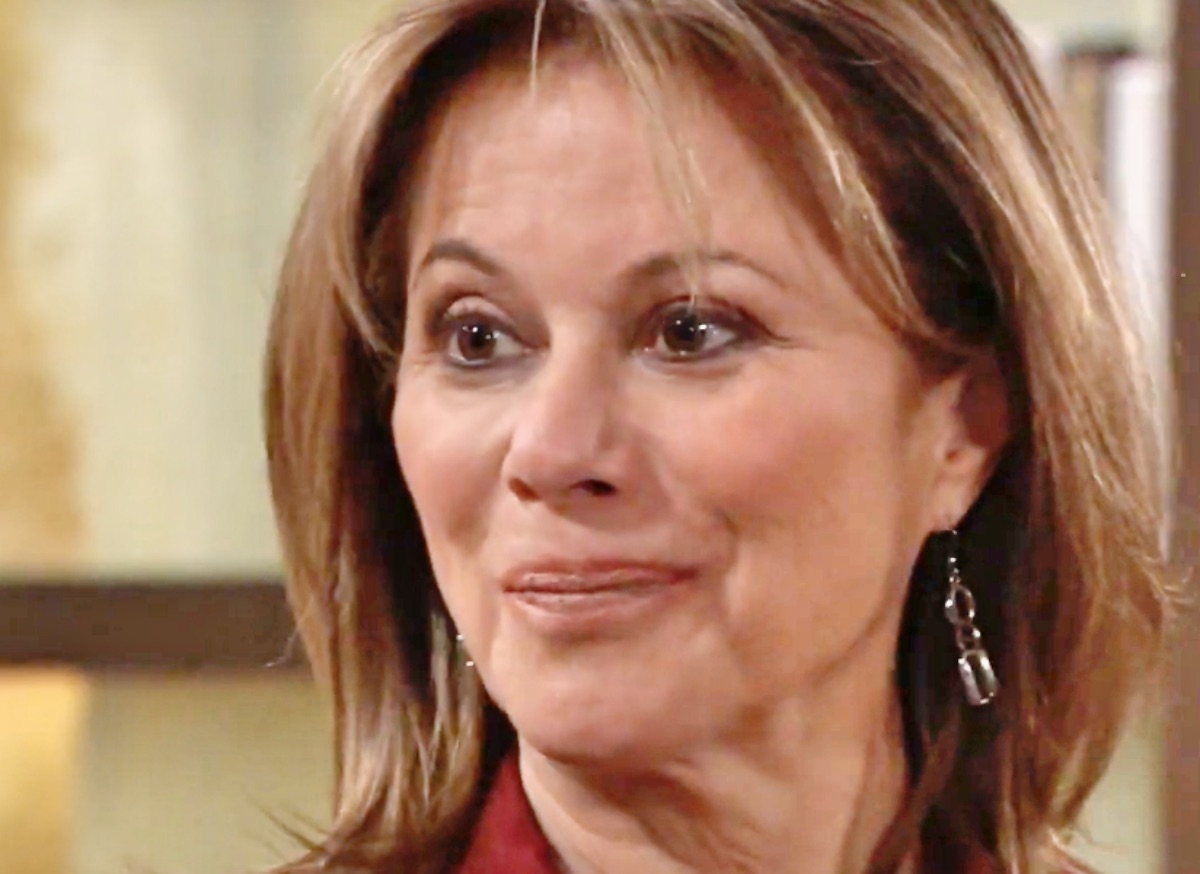 General Hospital spoilers and updates for Thursday, March 2 tease congratulations, catching up and catch-22s in Port Charles. Alexis Davis (Nancy Lee Grahn) is congratulated, Robert Scorpio (Tristan Rogers) catches up and Eileen Ashby (Heather Mazur) finds herself in a catch-22.
General Hospital Spoilers: Toasting Successes
Sam McCall (Kelly Monaco) is with TJ Ashford, (Tajh Bellow) Molly Lansing-Davis (Haley Pullos) and Kristina Corinthos-Davis (Lexie Ainsworth) toasting successes. They all raise glasses as Sam toasts to the people they love and all of their milestones. Sam just helped solve an important case, TJ had good news for a coworker and friend, and Molly was promoted to Assistant District Attorney.
Kristina will make a surprising discovery and that may be good news as well. All of the Davis girls have had something to celebrate including their mom, over at The Invader.
GH Spoilers: Congratulations Are In Order
Alexis is congratulated by Gregory Chase (Gregory Harrison) on nabbing the scoop of the year, referring to her from the scenes reporting on the hostage crisis at Spoon Island. Out of that one situation came the solving of the Hook mystery as Heather Webber (Alley Mills) confessed, and the death of serial killer Ryan Chamberlain (Jon Lindstrom). Soon she'll have some more mysteries to solve that hit very close to home when she finds out her nephew Nikolas Cassadine (Adam Huss) is missing under mysterious circumstances. She may not even know the newest member of the Cassadine family's been born.
General Hospital Spoilers: Catch 22
Mayor Laura Collins' (Genie Francis) deputy mayor Eileen will find herself in a catch 22 as Laura is setting her up in a takedown trap. She tells her something that she says she can't trust many people with, knowing Eileen will pass the juicy tidbit to Victor Cassadine (Charles Shaughnessy). Of course this juicy tidbit that's supposed to be a well-guarded secret is only a ruse to trap Victor. Victor's already off his game with mourning his not so dead son Valentin Cassadine (James Patrick Stuart)-or so is thought.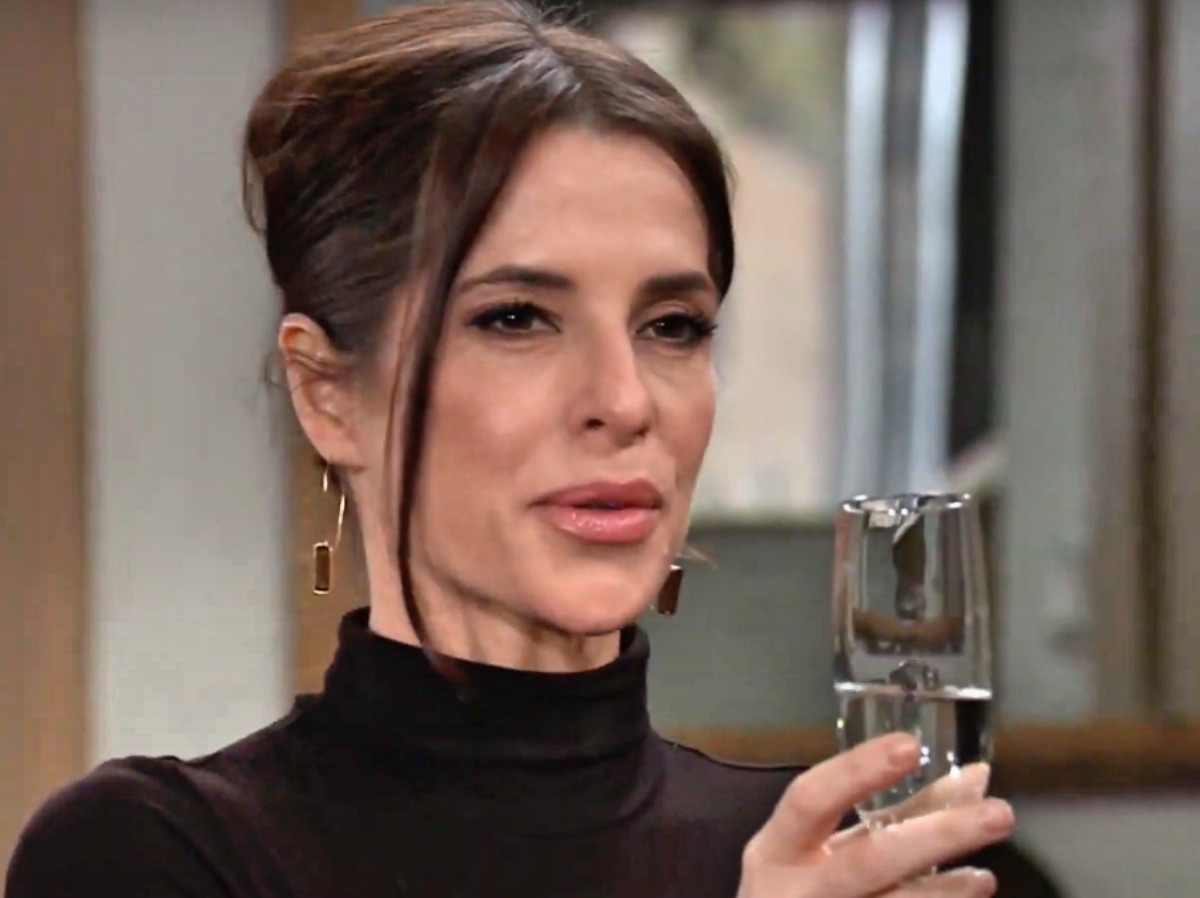 GH Spoilers: Catching Up
Several people are catching up with each other in Port Charles, among them Robert Scorpio (Tristan Rogers) and Diane Miller (Carolyn Hennesy). Robert is treating Diane to a nice meal at the Metro Court, telling her it's an expression of his gratitude. This is the first time they've had a chance to talk since Holly Sutton (Emma Samms) was whisked out of town and Diane has recovered from her attack by the Hook. The two of them have a lot of catching up to do.
General Hospital Spoilers: Confiding Pain
At Kelly's, Brook Lynn Quartermaine (Amanda Setton) and Maxie Jones (Kirsten Storms) are also catching up as Brook Lynn confides her pain. Maxie asks about Harrison Chase (Josh Swickard) being interested in someone else, and Brook Lynn certainly assumes that he is. In reality, Chase is just being a friend to his singing partner Blaze (Jacqueline Grace Lopez) and still encouraging her to report Linc Brown (Dan Buran) for sexual harassment.
But since things fell apart even with their business relationship, Brook Lynn is out of the Chase loop. It's understandable why she might think he's interested in Blaze.
GH Spoilers: Steamy Secrets
The only one Chase is getting steamy with is his former Port Charles Police partner Dante Falconeri (Dominic Zamprogna) as they sit in a steam room. Chase would rather be the person taking down bad guys then being taken down himself, and he confides he is a person taken down. Brook Lynn did finally send that letter to the civilian review board to try to get Chase reinstated to the force, but it's obvious it didn't work. Dante has a new partner, Detective Bennett (Kendrick Cross) and the two are probably talking about the recent news from Spoon Island.
Be sure to catch up on everything happening with GH right now. Come back here often for General Hospital spoilers, news, and updates.